Scientifically formulated to enhance your skin's glow and suppleness, FRESH brand beauty products are sustainably sourced and naturally effective. Available in a variety of gift sets and collections, FRESH is a thoughtful, useful, gift that shows your affection in a powerful way. Skincare at its best, FRESH formulations makes a lovely gift. Tis the season to look and feel your best!
Rose Deep Hydration Oil-Infused Serum
Formulated to deliver deep-down hydration 24 hours a day, the serum is a fast, easy, effective way to create dewy skin. Sourced from the Rose Valley in Bulgaria, damask rose extract helps your skin to retain moisture - a key to a dewy texture. Shake the bottle to mix the oil ad water, then pat a few drops of the silky serum on your face. Used morning and night, it is a great way to achieve that natural, no-makeup look. Replenish your skin and face the world with renewed confidence.
Fresh Rose Deep Hydration Face Cream
Used with the serum if you choose, this deep hydration face cream has been tested and proven to deliver 72-hour hydration. Bended with damask rose and hyaluronic acids, the cream's time-release technology continuously delivers moister for a supple look and pleasant energy to boost your spirit and light up your look. As it strengthens your skin, it softens and moisturises for that dewy plumpness that was waiting to be released into your life. Combine it with your lovely smile. Oh, yes!
Fresh Soy Face Cleanser
Gentle, ph-balanced enriched with soy proteins that help maintain skin elasticity, this cleanser nourishes with borage seed oil combined with other natural ingredients. To calm the skin, cucumber extract acts to gently soothe as it protects and softens. After wetting your skin massage for a few minutes - feels great - then rinse off. Repeat morning and night and embrace the energy that you exude.
Fresh Rose Deep Hydration Toner
Alcohol-free and rose essence enhanced -- you can see the petals floating in the bottle - this toner goes deep down to open pores and cleans the impurities from your face. Attracting and maintaining the moisture balance, hyaluronic acid is the key to plumping and enhancing the natural suppleness of your beautiful skin. Angelica leaf extract is one of the exotic ingredients producing suppleness and clarity. After cleansing and before applying serum, use a cotton pad to sweep the toner over your face and neck. Oh, that feels SOOOO good!
Fresh Kombucha Facial Treatment Essence
Kombucha! It's fun to say and lovely to use on skin yearning for protection from the bright light - both natural and digital - pollutants that are parts of your everyday, busy, metropolitan life. Rich in antioxidants, the eponymous KOMBUCHA soothes and brightens skin as it defends against pollution and rays. Premature lines and dull skin are NOT your friends. Use it after removing makeup. Gently palm taps will tell your skin that you love it and will do your best to keep it fresh and moisturised.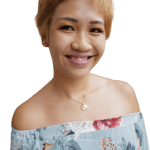 Janiqueel loves. Xe loves to dine, to drink, to travel, to primp, to rave, and to revel. Xe celebrates xem life and believes in loving without boundaries, polyamorously. This philosophy informs xem stylish lifestyle blog – janiqueel.com. Here, xe highlights new products and services in Singapore and beyond through bouncy writing and vibrant graphics. Xem premier subject, model, charmer, and squeeze is xem toddling child known affectionately to readers as "Mx. C".