In July, we're celebrating all thing's summer getaways with our 'Wanderlust' Edition Beauty Box! Plus, as an extra special treat, we're bringing you all 6 products inside a handy, keepsake travel bag. Have a peek into the summer beauty bag: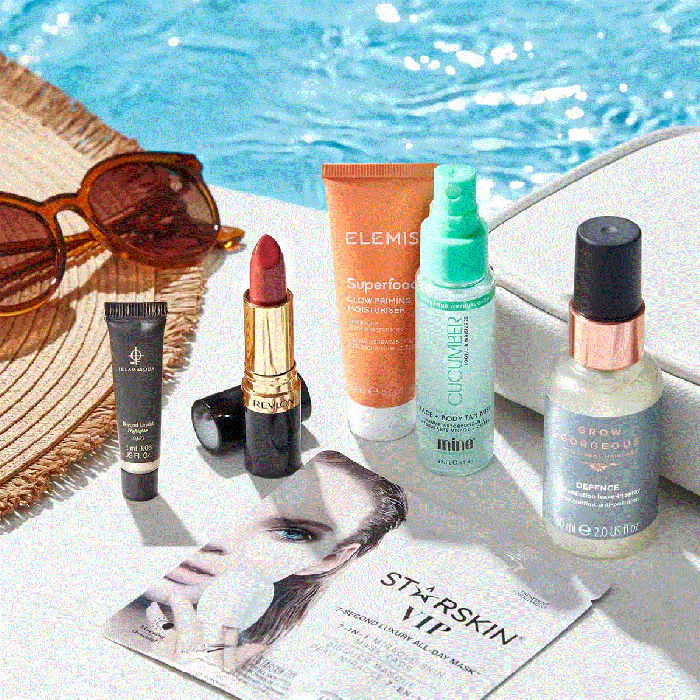 Superfood Glow Priming Moisturiser
Kombucha, fermented ginger, fermented green tea seed oil -- the ingredients for a terrific summer salad? Could be, but in this context, these are the basis of a terrific moisturiser and makeup primer. Touted as a "3-in-1 multitasker", it functions as -- 1) a daily moisturiser, 2) a hydrating makeup primer, and 3) a beauty-boosting highlighter.  All this in an elegant bottle that's a pleasure to hold. Your skin will come alive this summer!
Revlon Super Lustrous Lipstick with Moisturiser Formula
I got the Matte Black Cherry shade and I love it! Complementing my olivey Asian skin tones this high-tome lipstick is natural for me.  ...and it's a moisturiser. Once applied it feels like a tonic to dry lips. I know, lip balm works, too, but it doesn't look nearly (dare I say it?) sultry and sexy as Super Lustrous. "Sweet, sweet burn of sun and summer wind, and you, my friend, my new fun thing, my summer fling." —K.D. Lang
Illamasqua Beyond Liquid Highlighter OMG
Like an artist painting a portrait, choose the highlights of your face then brush on this highlighter to emphasise the high points of your visage, like cheekbones, brow bones, the bridge of your nose and cupid's bow. Using jojoba oil, Beyond Liquid promotes a healthy glow. Then apply your usual makeup and see the moisturising difference. Then step out the door in a skimpy little something, and kiss summer hello!
VIP 7-Second Luxury All-day Mask
Remember travel? It's coming back, and when it does you'll want to pack the handy sachets in your travel kit, use the mask each night before bed, and see the difference in the morning. Kudzu, known as the "forever young plant" is the base of the Luxury All-Day Mask. Reducing the appearance of fine lines, wrinkles and crows feet, it lives up to its moniker. Use it anytime, even now as your dream of summer travel.
Glow Gorgeous Defense Anti-Pollution Leave-In Spray
Atmospheric pollution, heat damage (especially here in the tropics) are side effects of hot, humid weather encountered always in Singapore, but especially in the summer months elsewhere. With a spray of Glow Gorgeous, your hair will emerge lustrous and bouncy no matter the weather. Use it before blow-drying, style for action, and greet the summer with lustrous hair.
MineTan Cucumber Hydrating Face & Body Tan Mist
What's summer without a summer tan? As fresh and clean as its namesake, Cucumber Mist is a lightweight transparent spray that instantly absorbs into your skin leaving it hydrated, glowing, and subtly more tan. Without orange tones and fake tan aroma, this mist builds on your skin's natural foundation leaving it glowing and lustrous.
Yeah, you'll look like you are ENJOYING SUMMER WITH ALL OF YOUR HEART!
Subscribe to the Beauty Box today to get all these products and much more, from just S$38 a month.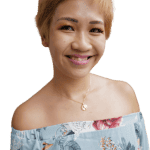 Janiqueel loves. Xe loves to dine, to drink, to travel, to primp, to rave, and to revel. Xe celebrates xem life and believes in loving without boundaries, polyamorously. This philosophy informs xem stylish lifestyle blog – janiqueel.com. Here, xe highlights new products and services in Singapore and beyond through bouncy writing and vibrant graphics. Xem premier subject, model, charmer, and squeeze is xem toddling child known affectionately to readers as "Mx. C".