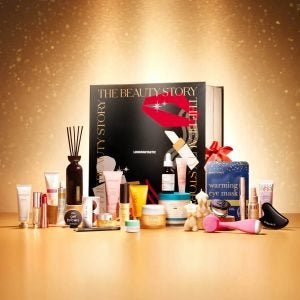 Have a look with us at LOOKFANTASTIC Advent Calendar 2022 great new products, and some old dependable presented festively for the upcoming season.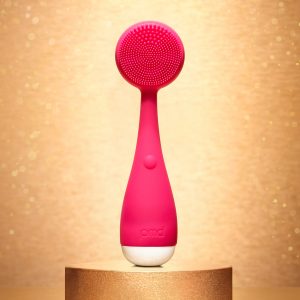 PMD Clean Mini
It looks like a cute little doll (in Four cool colours), and it is, but it is also a face massager with multiple intensities, cleansing and anti-ageing modes. It works great with your moisturiser.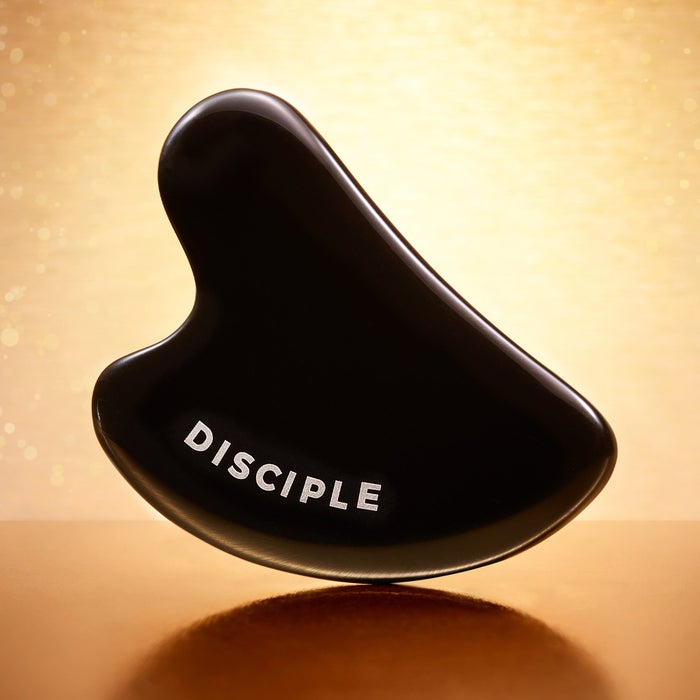 Disciple Gua Sha
Firm Face Black Obsidian Gua Sha is an ancient beauty massage tool designed to stimulate skin cells, toning and smoothing the skin while tightening pores.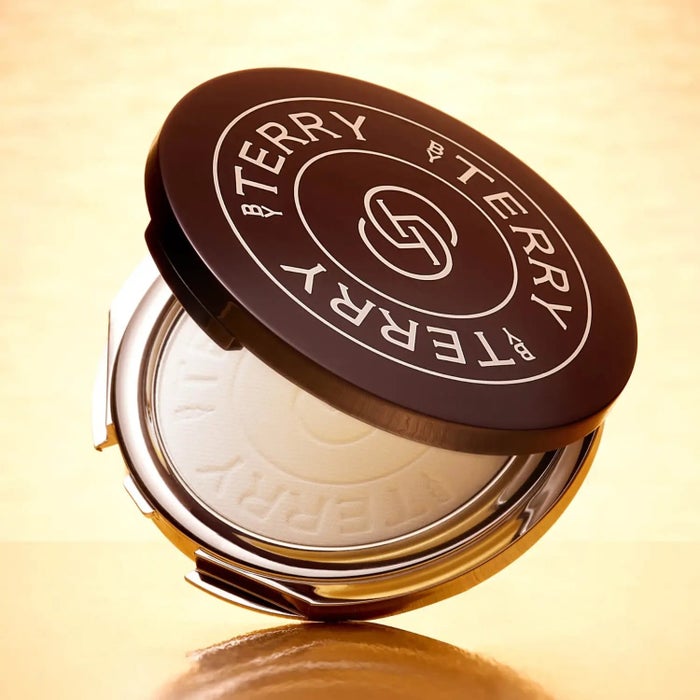 by Terry Hydra-pressed Powder
A weightless, easy to apply on-the-go translucent setting powder, enriched with hyaluronic acid, that instantly mattifies and blurs imperfections without drying.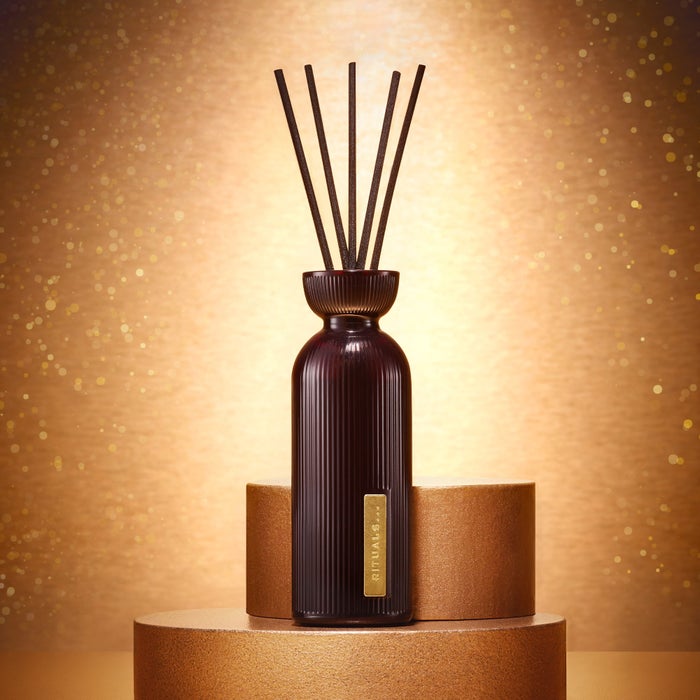 Rituals Ayurveda Mini Diffuser
So easy-to-use - just prop the fragrance sticks and enjoy the therapeutic essence that gently diffuses through your space. "Mini" is just right to provide a subtle, never 'too-much' scent.
West Barn Co Gel Brows with Spoolie
Efficient, no-muss, no-fuss, long-lasting and water resistant - that's West Barn Co brow treatment. It's clear, so it suits all shades. The gel does not dry, so-no flaking. Simple and efficient with a spoolie!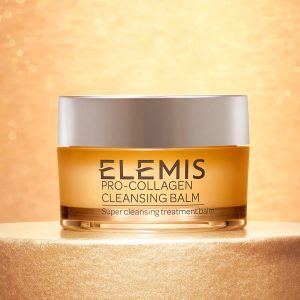 Elemis Pro-Collagen Cleansing Balm
Makeup is easily removed as the balm cleanses and nourishes. Nine essential oils are used to create a heavenly fragrance to accompany your succulently soft skin. Is it time to invigorate? YES!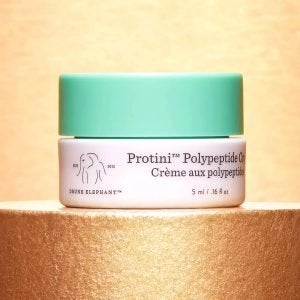 Drunk Elephant Protini ™ Polypeptide Cream
No elephants were harmed to make this astounding protein moisturizer (ha). Combing peptides, amino acids, and pygmy waterlily (who knew?) the cream goes on smoothly. You'll notice the change in texture and firmness right away.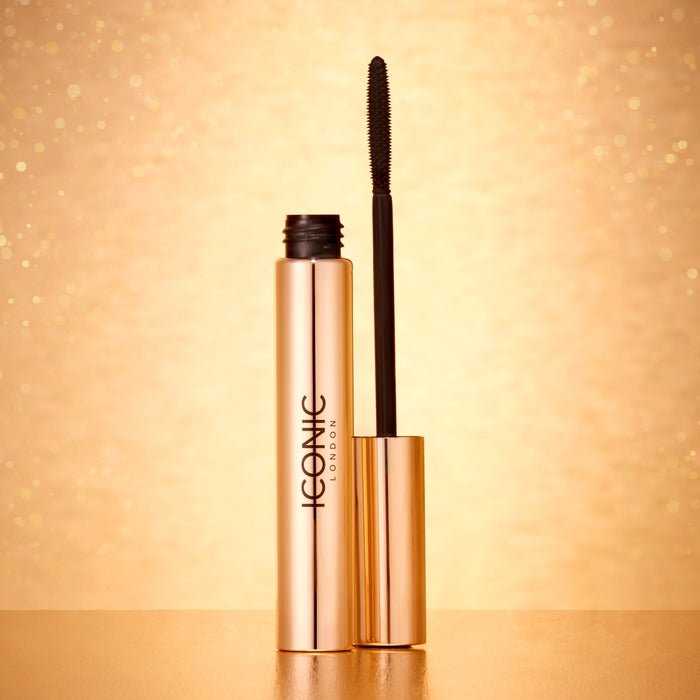 Iconic Triple Threat Mascara
Weightless in ultra-black, the mascara lengthens and lifts lashes all night and day. A compact brush straightens,  volumizes, and separates lashes to complement your smouldering simper. Who knows - maybe it's time to ditch those annoying falsies.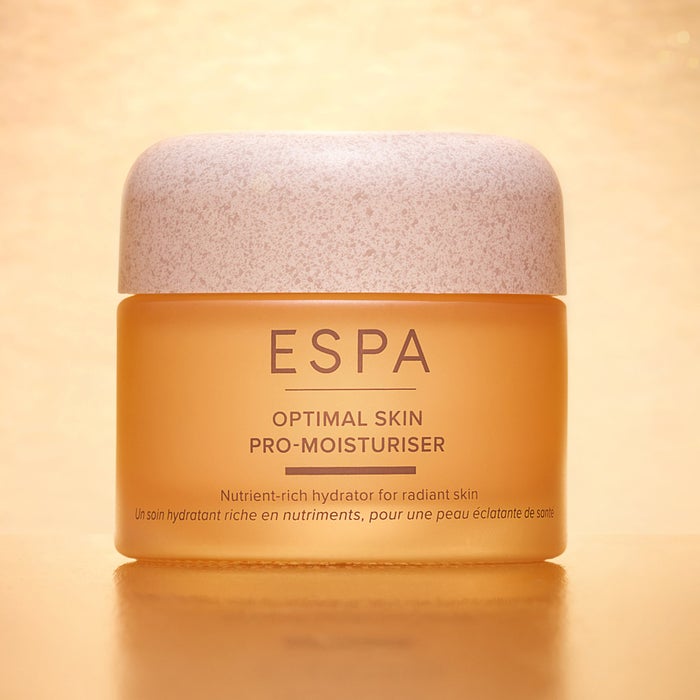 ESPA Optimal Skin Pro Moisturiser
Thirsty skin, rejoice, this moisturiser was built from natural ingredients to be a lightweight answer to dry wrinkly skin. Essential oils and peptides work to keep skin supple and appealing. Stronger - Softer, Smoother - your skin with YOU in it.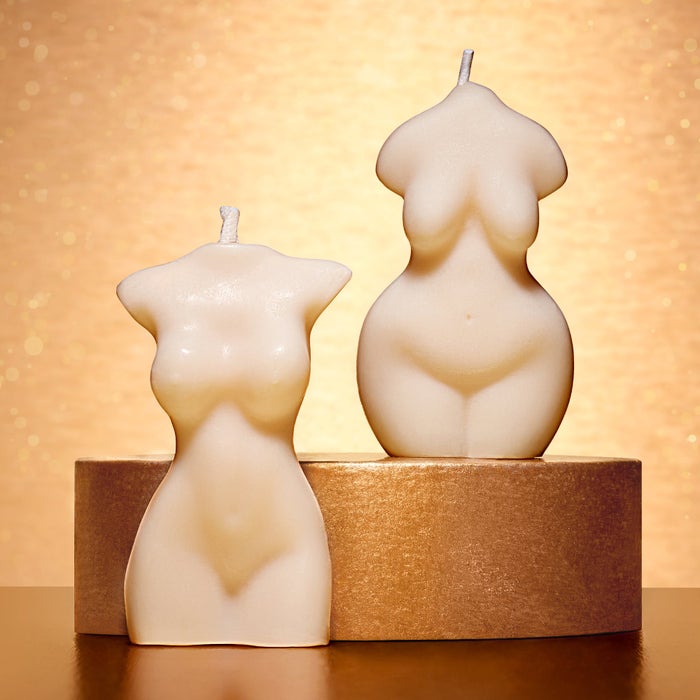 Demi Candle Femme Mini or Elle Mini
With a hot bath and enough time to enjoy a little relaxation at the end of the day, you light a sensuously-shaped candle and let the aromatic essences soothe you as you bathe. BTW - the candle also releases its aroma unlit.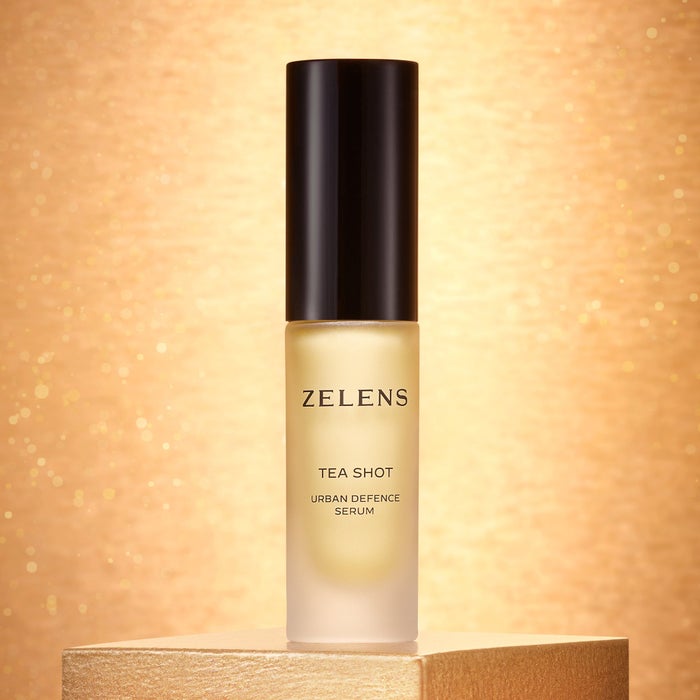 Zelens Tea Shot Urban Defence Serum
Highly concentrated, this serum defends against the rages of modern urban life, like pollution and too much harsh light inside and out. Blended with five types of tea and antioxidants to give skin new lustre and sparkle.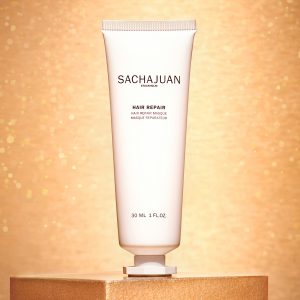 Sachajuan Hair Repair Mask
Hair in need, help is here. We're talking repair. Repair for stretched-out, wind-blown, frizzy, tangled hair. As you sleep, let the soft aromatic blend soothe your damaged, needy hair and scalp. In the morning mirror, find newly strengthened, healthier-looking hair.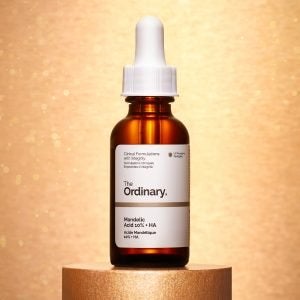 The Ordinary Mandelic Acid 10% + HA
For new skin clarity and tonal balance, this oddly-named Alpha Hydroxy Acid serum helps even out skin tone - Water-based, it is safe for all skin types.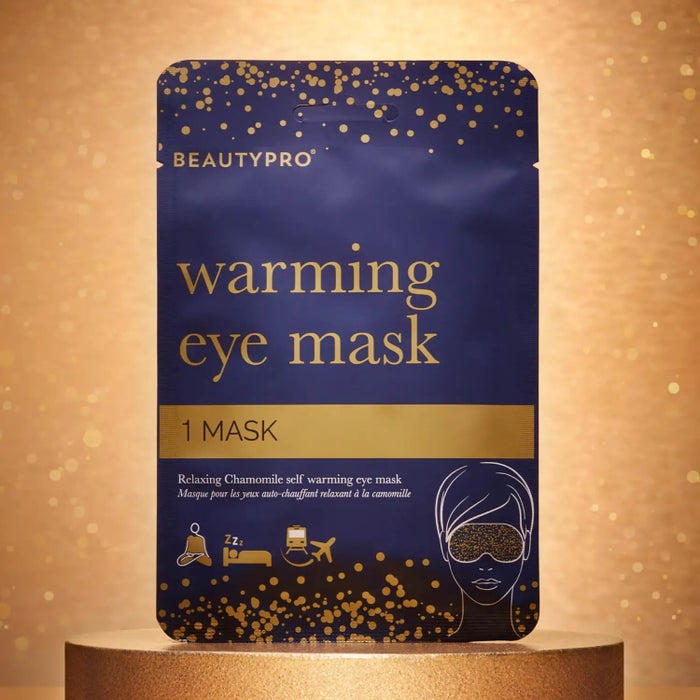 BEAUTYPRO Warming Eye Mask
Self-heating eye pads with a chamomile aroma, relieve eye strain - often from computer use. A twenty-minute session does wonders for your spirit and mood. After all your hard work - you deserve it.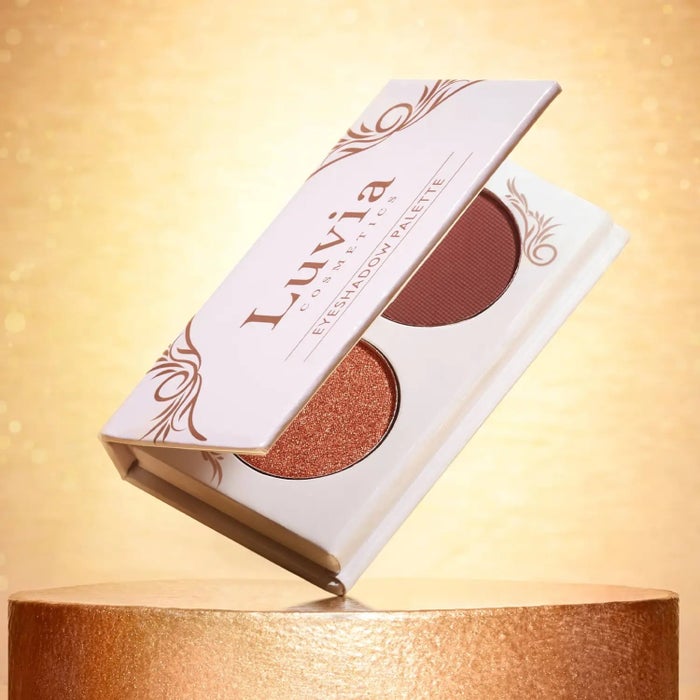 Luvia 2 Pan Eyeshadow
Delicately concocted shades and tones give this eyeshadow a mysterious essence to complement mysterious personalities. Sultry, stylish, sexy, or subtle - find the persona that is right for you.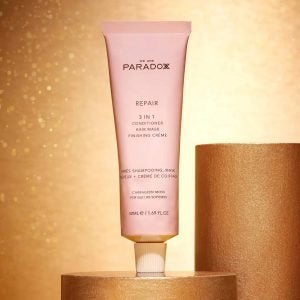 We Are Paradoxx 3-in-1 Hair Repair
A conditioner, leave-in treatment and finishing balm work together to repair and renourish hair. Suitable for all hair types, apply to wet hair and rinse. So easy. So effective.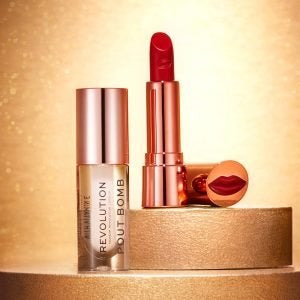 Revolution Lip Satin Kiss Lipstick & Pout Bomb Gloss
Pump up the volume with this gloss with a tingle as you apply it to your lips. As you use it, your lips will look fuller and moister. Blended with vitamin E for nourishment.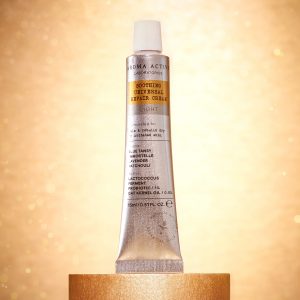 Aroma Active Repair Cream Light
Helping to strengthen your skin's natural barrier, this light cream can be used anywhere on your body - anywhere where dry skin is a problem. It is safe and effective.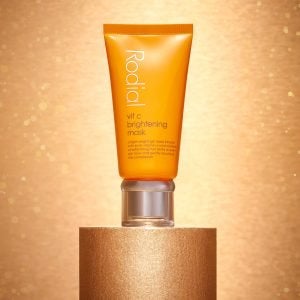 Rodial Vit C Brightening Mask
The lightweight gel infused with vitamin C. Apply a thin layer, then leave it on for 15-20 minutes before rinsing away with lukewarm water. A luminous glow is the result of just a short session each day.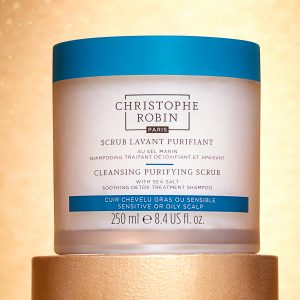 Christophe Robin Cleansing Purifying Scrub with Sea Salt
For men and women, this scrub restores balance to the scalp as it soothes. Tiny grains of salt stimulates circulation to, among other benefits, relieve itchiness and bring a sense of calm. Massage into hair and scalp once a week or so and relax.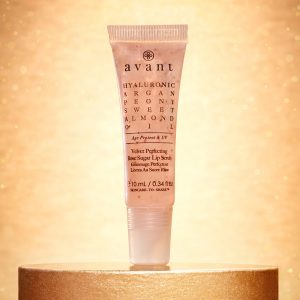 Avant Velvet Perfecting Rose Sugar Scrub
Gently exfoliating, this lip scrub restores a healthy liveliness to your lips. Working to smooth away dead skin cells and impurities the scrub protects against UV damage giving kips a healthy glow and an enticing aura of healthfulness.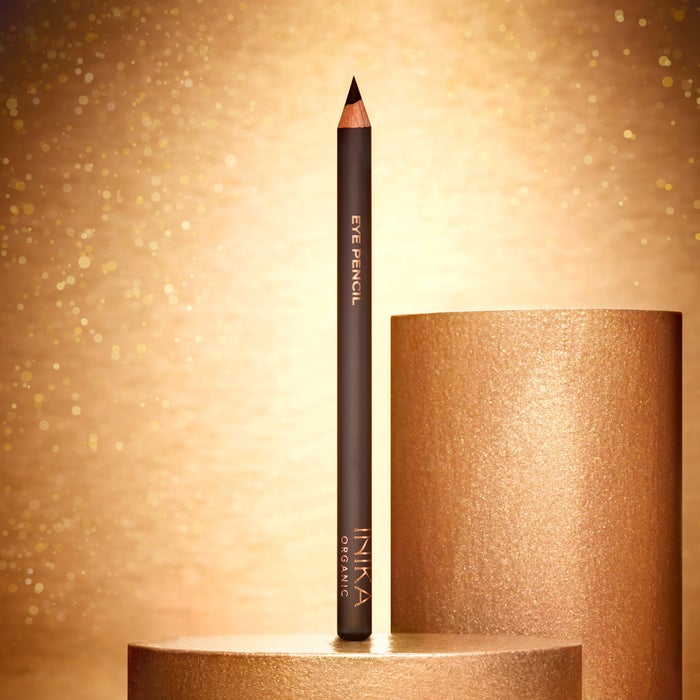 Inika Black Eye Pencil
Blended from all-natural ingrdients, the Inika Eye Pencil is suitable for most but is especially salubrious for those with sensitive eyes. The natural pigment used in the black pencil actually nourishes the sensitive skin around the eyes.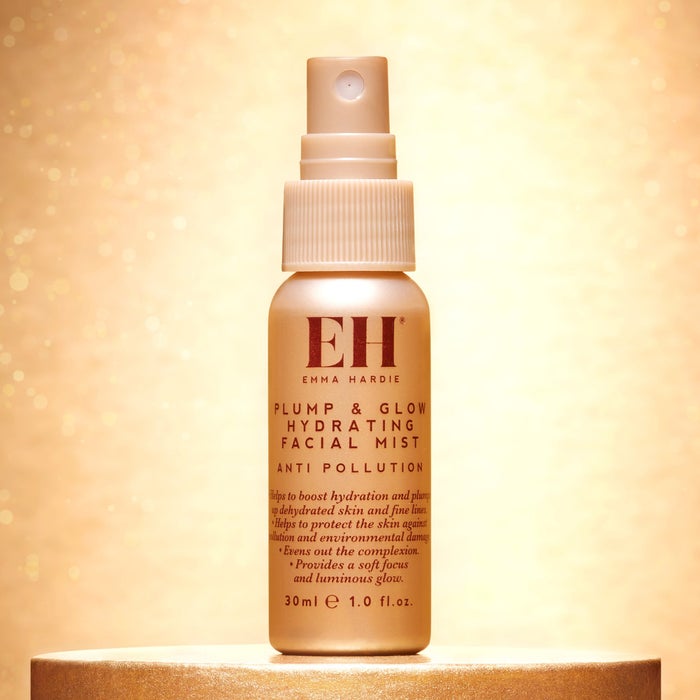 Emma Hardie Plump & Glow Hydrating Facial Mist
Soothing redness while providing a barrier against environmental damage, the soft mist does what its name implies - plumping tired skin and stimulating a healthy glow. Oh Myu, that hit of mist feels so good!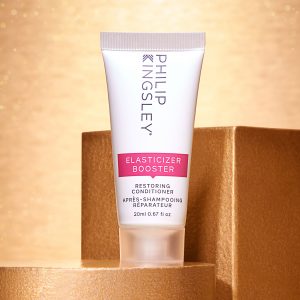 Philip Kingsley Elasticizer Booster
As part of your hair-care routine, this elasticizer and booster is the answer for dry hair in need of a good, long drink of moisture. The elasticity gives your hair a bounce and verve as it tames frizz and nourishes.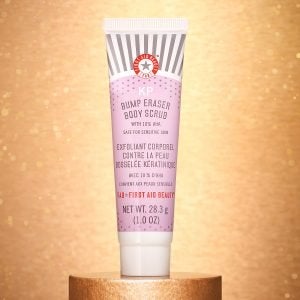 First Aid Beauty Bump Eraser Body Scrub
After cleansing, gently massage the wet skin of problem areas, then follow with a moisturizer. The scrub eliminates bumps and rough areas to restore a smoother, more supple skin glowing with new vitality.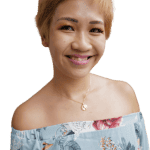 Janiqueel loves. Xe loves to dine, to drink, to travel, to primp, to rave, and to revel. Xe celebrates xem life and believes in loving without boundaries, polyamorously. This philosophy informs xem stylish lifestyle blog – janiqueel.com. Here, xe highlights new products and services in Singapore and beyond through bouncy writing and vibrant graphics. Xem premier subject, model, charmer, and squeeze is xem toddling child known affectionately to readers as "Mx. C".