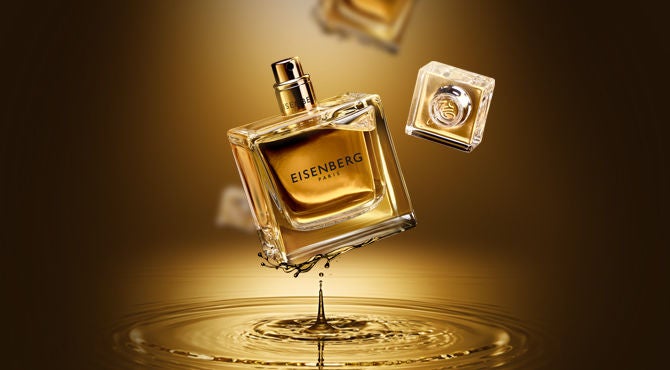 ABOUT THE BRAND
EISENBERG Paris is a French global luxury brand for both women and men that presents a range of expert High-Tech products spanning skin and body care, make-up, sun care and unique collections of enchanting fragrances.

Created and developed by José Eisenberg, the EISENBERG Paris brand has a unique backstory with the Founder's extensive experience in the world of beauty and high-tech research. A world-class expert in skin care marrying science and nature, the EISENBERG research discovered and patented the revolutionary and exclusive TRIO-MOLECULAR® FORMULA, whereby three molecules work in synergy to regenerate, energise and oxygenate the skin, reactivating the functions of a young skin.
José Eisenberg's creative talent and passion also extends to the composition of wonderful fragrances and concepts, such as L'Art du Parfum and the Latin Oriental Collections. Linking art to perfume, his creations include a wide array of scents, all encapsulated in magnificent, refined bottles.
"Beauty is a question of love and… progress!"
José Eisenberg