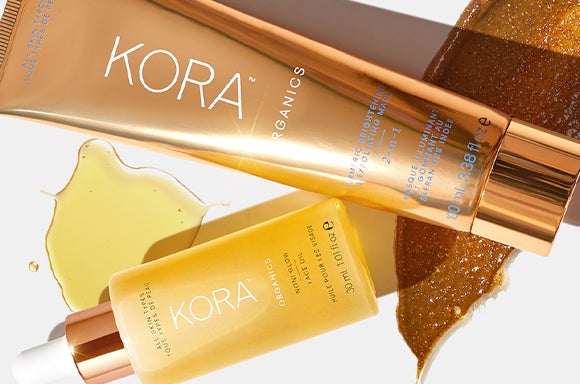 About the Brand
Created by Miranda Kerr, KORA Organics is so much more than 'Clean Beauty' – it's Certified Organic. All products are toxin-free, cruelty-free and formulated with highly-active Certified Organic Ingredients that deliver powerful results, leaving your skin healthy, glowing and radiant.
Kora Organics' unique formulation philosophy includes Noni Fruit and Rose Quartz Crystals. Our special ingredient "Noni" is a powerful superfood rich in antioxidants, vitamins and minerals and is known for its natural rejuvenating properties. All products are also filtered through Rose Quartz during the manufacturing process to infuse the vibration of love into the products and on to you—to add a bit of magic to your day.
Discover the Power of Organic skincare and get the Noni Glow!
"Healthy skin is Beautiful skin."
- Miranda Kerr