Janiqueel has a look at ten products that will make your work-from-home days be productive and regenerative. One of them tastes terrific! Home is a great place to look good, even if you're with the same people you see 24/7 or are all alone. If you look better - in the mirror, to yourself - you're going to feel better. If you feel better, you are going to work better. Someday soon, you will be out there in the real world again. Working alone from home is a great place to practice and find products that best suit you.
Here's TEN to get you started:
1.

Invisibobble Sprunchie - Fade into Fab

They are calling it "Hair Jewelry". Janiqueel calls it "Fab" just like the slogan. It's a fancy scrunchie made of silk and subtly coloured to lent pizzazz to your hair and whatever you are wearing below your hair. "Cute!" Your friends will shout when they finally see you again.

2.

111SKIN Reparative Beauty Dose

Gently apply it to your face with a cotton pad. Don't rinse off. Have a very pleasant sleep and wake up beautiful. I know, you always wake up beautiful, but now you can do so with the assurance that your pores have been thoroughly cleaned and tightened with organic essential oils and a gloriously soft scent.

3.

Caudalie Vinopure Clear Skin Purifying Toner 200ml

Use it after cleansing and before launching into the rest of your skincare routine. The scent, derived from essential oils, gives an olfactory boost to your morning or a soft, sensual good night kiss at eventide. Organic Rose Water and Lavender oil -- Doesn't that sound (and smell) sublime?

4.

Christophe Robin Cleansing Purifying Scrub with Sea Salt 250ml

Detox for your hair. Purifying and hydrating, a tablespoon applied near the nape and then massaged through the scalp will provide a soothing treatment. It is especially good for post-coloured hair. The itching will stop. Irritations calmed. Celebrate yourself by yourself!

5.

Aesop Parsley Seed Anti Oxidant Serum 100ml

Parsley seed is an antioxidant for the skin. Who knew? Based on aloe vera, the serum refreshes and clears the skin of a day's worth of impurities. Hydrating soothing, and softens as it delicately caresses your face encouraging smiles in the mirror and from your home-based colleagues.

6.

Myprotein Peanut Butter Natural

Peanuts 100%. Now THAT'S peanut butter, My Friend. Magnesium is a great bone strengthener, it also helps lessen fatigue and builds long=term energy. Going into an exercise session in your home? Eating delicious peanut butter an hour before you start to scratch, bend, crunch, and curl. Oh, did I mention that it tastes GREAT? It does!!

7.

Christophe Robin Regenerating Mask with Rare Prickly Pear Seed Oil 250ml

Lustrous. Sumptuous. Silky. Effervescent. Those are just some of the suggestions you can use when describing your hair to those who can't see it in person. Not to worry. Soon you will be out and about and your hair will dazzle after treating it with the regenerating mask. Use it each day after a shampoo. Work it through and through, and feel the healing; feel the strength. When you emerge from your Covid cocoon, your hai will be ready for the butterfly stage.

8.

Lazartigue Stronger Hair Strengthening Serum 50ml

Acting on the stem cells of new hair follicles, the Lazartigue Serum goes to work strengthening and refurbishing those cells to lessen the effects of hair loss and diminishing lustrousness. When your hair is stronger, it is more resistant to the effects of day-to-day living in the big city. Stronger hair is more apt to retain its vibrancy and last longer. You're getting better, My Friend.

9.

Olaplex No.3 Hair Perfector 100ml

NOT a conditioner but rather, a treatment to strengthen hair and reduce breakage. Use it once, twice, or thrice a week and work it through damp hair from the roots to the ends. It's good for any type of hair, but especially for visibly damaged types. "OH, that feels so good!" your hair will shout. Hear it?
I can feel it. The Covid restrictions are going to ease. Maybe our lives will never be like they were before, but a change is gonna come, and it's gonna be good. From these days of working from home, draw strength and feel good. And look good, too!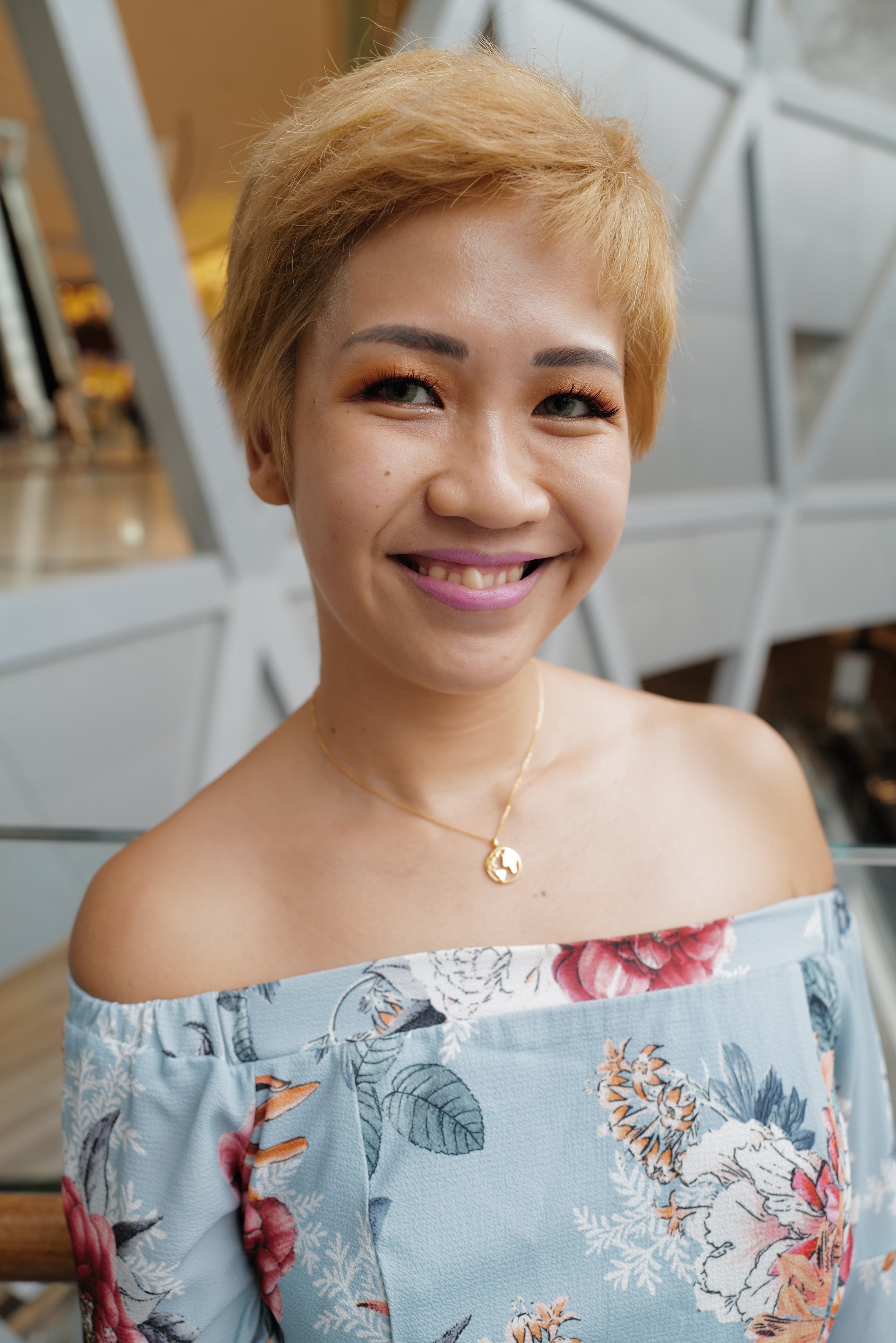 Janiqueel loves. She loves to dine, to drink, to travel, to primp, to rave, and to revel. She celebrates her life and believes in loving without boundaries, polyamorously. This philosophy informs her stylish lifestyle blog – janiqueel.com. Here, she highlights new products and services in Singapore and beyond through bouncy writing and vibrant graphics. Her premier subject, model, charmer, and squeeze is her toddling son known affectionately to readers as "Mr. C".