Of course, it is always spring or summer here in the tropics. In places further away from the equator, however, March is the month that signals a change in seasons - towards summer or winter-ward. Importantly also, 8 March is INTERNATIONAL WOMEN'S DAY! HOORAY! A delivery from March 'Beauty Beyond Boundaries' Edition LOOKFANTASTIC Beauty Box signals a fresh look at products to enhance beauty and build inner and outer strength.
What's Inside?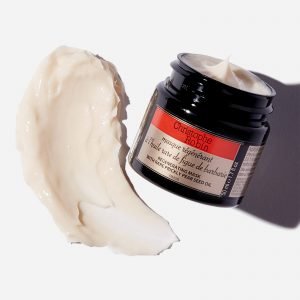 Christophe Robin Regenerating Mask with Rare Prickly Pear Seed Oil
Therapy for the hair, this regenerating mask is based on prickly seed oil and prickly pear oil. The result is sumptuous and shiny. Massage in a few drops after shampooing, lather up, and rinse thoroughly - done! Deep down therapy and care begin immediately as you sleep - or work, or play, or read a good book.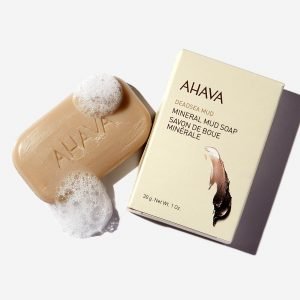 AHAVA Mineral Deadsea Mud Soap
Use this for a full-body scrub. The invigorating treatment of minerals and cleansers will go deep down into pores to thoroughly cleanse and protect. You'll want to have your favourite oil or lotion handy after using it to replenish moisture. The mud soap washes away all built-up matter and lets you start with a clean - very clean - slate. Especially recommended as acne therapy.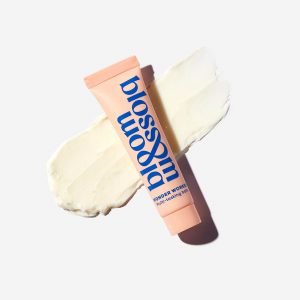 Bloom & Blossom Wonder Worker Multi-Tasking Balm
Made for replenishing moisture, this balm is a great after-treatment when you have rinsed off the Deadsea Mud soap. Your freshly-washed skin will soak up the balm laced with shea butter, lavender essential oil, and vitamin E. Donating 10% of all profits of their products to Action for Children, Blossom and Blossom think ALL children deserve a chance to thrive.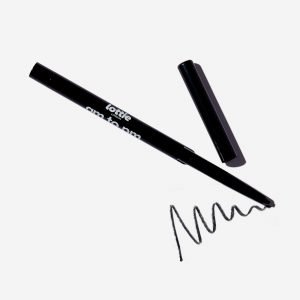 Lottie London AM to PM Retractable Black Eyeliner
In black or espresso colours (mine was espresso) the Lottie retractable eyeliner is fun easy, and neat to use. Dispensing a gel-like finish which you can modify to be super subtle of badly bold. Paraben-free, Vegan Friendly, and Gluten-free there's nothing to worry about except to remember where you stuffed that stylish slim retractable accessory that you will use all day (and night!).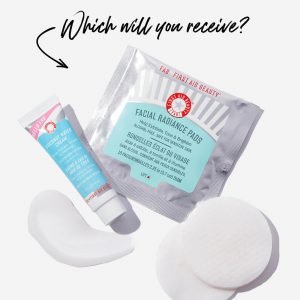 First Aid Beauty Facial Radiance Pads (10 pack) OR Coconut Water Cream (9.6g)
Facial Radiance Pads - Use in the morning and/or evening you'll love the fresh feel these pads give and the aroma they give off. Infused with Cucumber, Indian Gooseberry, Lemon Peel, and Licorice Root no wonder the aroma and feel are fresh, clean and therapeutic. Before applying makeup, use these pads to build a clean palette for your facial artistry.
Coconut Water Cream - Sometimes called nature's perfect moisturiser, coconut water is the main ingredient in this Hello Fab cream. Oil-free it absorbs rapidly deep into the pores for deep-down hydration. Use it any time, but especially before going out int the cruel world with its pollutants and contaminants. The coconut Water Cream provides a soft, light barrier to protect your beautiful, supple, plumped face.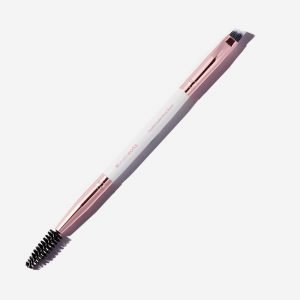 Brushworks DUO Eye Brush
Talking about slim, stylish packaging, this elegant little cylinder houses two brushes to fill and shape brows. Ideally used with cream or powder products, this remarkable little brush has an angled brush on one end and a spooley on the other. One refines and shapes, the other gently shows those unruly brows who is the brow boss! It tucks neatly into your bag with the Lottie Eyeliner.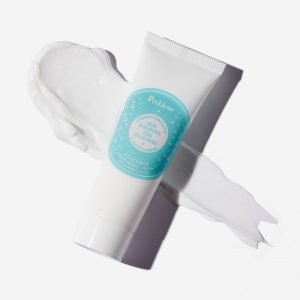 Polaar IceSource Ultra-Moisturising Mask
For those who lead an active, often outdoorsy, lifestyle, this moisturising mask is a must. Made in France of all-natural ingredients, cruelty-free and vegan, the mask infuses active exceptionally pure ingredients drawn from the Scandinavian fjords and actual icebergs to intensely hydrate skin. After using you will feel the effects immediately. You will love the way it feels! Enjoy the outdoor life!
Subscribe to the Beauty Box today
to get all these products and much more, from just S$38 a month.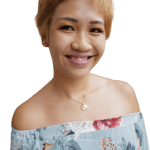 Janiqueel loves. Xe loves to dine, to drink, to travel, to primp, to rave, and to revel. Xe celebrates xem life and believes in loving without boundaries, polyamorously. This philosophy informs xem stylish lifestyle blog – janiqueel.com. Here, xe highlights new products and services in Singapore and beyond through bouncy writing and vibrant graphics. Xem premier subject, model, charmer, and squeeze is xem toddling child known affectionately to readers as "Mx. C".