Each year, Mother's Day heralds a new chance to renew your devotion to the one who made you (with some help). In that spirit, Lookfantastic Mother's Day Limited Edition Beauty Box has compiled ten new products that can mean a new start to your beauty regimen. Share them with your mom whether she's at home with you or far away, and thank her for being the beautiful builder of the beautiful person that is you. Have a peek: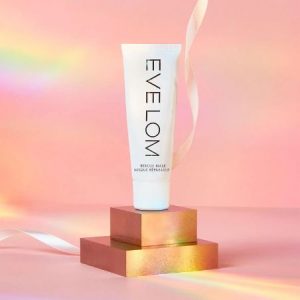 Eve Lom Rescue Mask 50ml
Made with Honey-infused Kaolin Clay that purifies and conditions and infused with ground almonds to very gently exfoliate, the Rescue Mask is on call to resume your charming face from the harshness of life in the city. Apply to clean skin, leave on for 15-20 minutes, and buff off to remove dead skin. Smile and appreciate!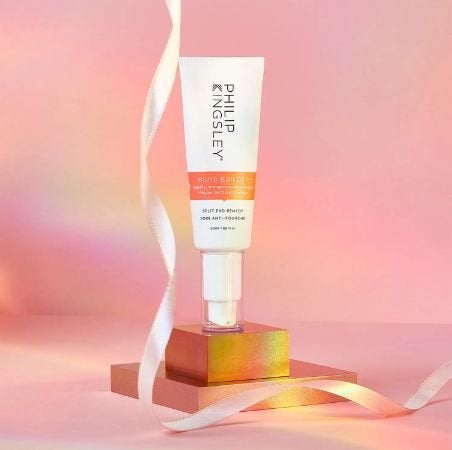 Philip Kingsley Bond Builder Split End Remedy 50ml
Just as the bonds between mothers and daughters need strengthening sometimes. Within your hair, bonds help keep hair strong by reducing split ends and frizz. Add a pea-sized dab to your hair, towel-dry and notice how soft and manageable your hair is all day long.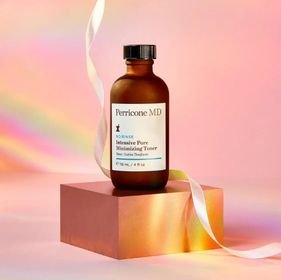 Perricone No:Rinse Pore Minimising Toner 118ml
With enlarged pores as its target, this toner goes after produces a clearer look with a matte finish by gently exfoliating and eliminating excess oil. Dark spots and uneven redness will lessen or disappear after just a few uses. Use regularly for 28 days and marvel at the positive difference.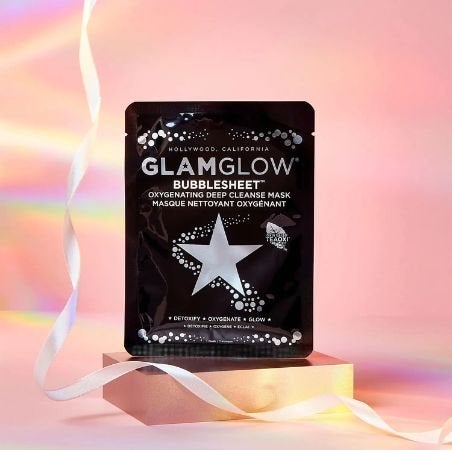 GLAMGLOW Bubble Sheet Mask
Place the mask on your damp face, align the holes with your moth and yes, leave on for THREE MINUTES, gently massage, then wipe off with the supplied charcoal-infused cloth. Sound easy? It is, and you will feel SO good afterwards. Detoxify and glow!
PAI The Light Fantastic 30ml
Feather-light and highly absorbable, this fragrance-free oil helps reside irritation while building resilience. It's a natural tonic for us city-dwellers who need to look and feel fresh while slogging through the everyday. Quickly absorbed this oil is a great base for makeup. In a word: "Fantastic"!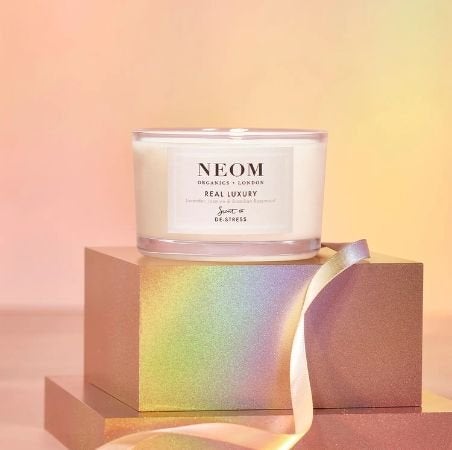 NEOM Perfect Night's Sleep Scented Candle
Travel-sized for packing, the candle's fragrance will bring the aura of home wherever you roam. With a 20-hour burn time, the candle lulls you to sleep even when you are away from your own bed. Lavender, jasmine, and sweet basil blend with other natural oils to provide a refreshing sleep and sweet dreams. Ahhhh…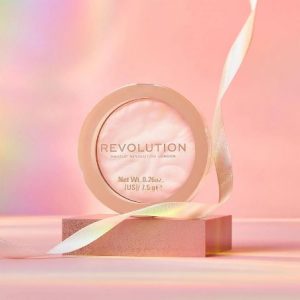 Revolution Blusher Reloaded Sweet Pea
Just one of the flavours to choose from, SWEET PEA is part of a rage of TWELVE signature clours. Cruelty-free and gentle on your skin, all shades blend softly into your natural skin essence producing a soft glow. You're looking sooo good, Sweet Pea!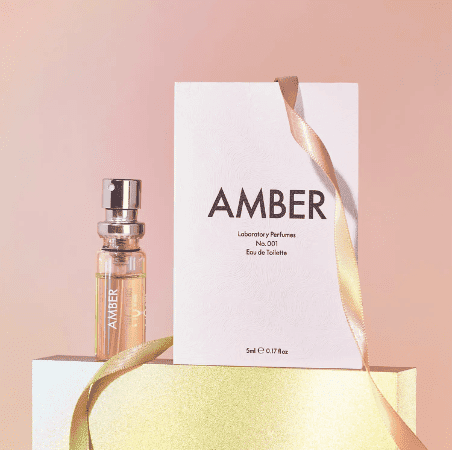 Laboratory Perfumes Amber Eau De Toilette 5ml
For your mother or for YOU, this fragrance will evolve throughout the day producing a panoply of scents that biome uniquely you (or your mother). Blended in England and retaining the grassiness and greenery of the English countryside, the light, refreshing scent is never overpowering, only subtle and soft.
PLUS… which Philosophy product will you receive?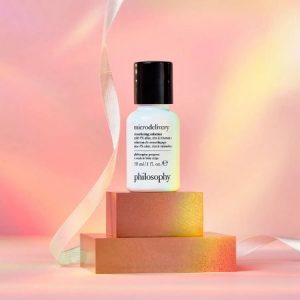 Philosophy Microdelivery Resurfacing Toner 30ml
Replenishing and resurfacing skin, this daily liquid exfoliator reduces the appearance of pores as it hydrates. After use (about five times a week) your skin will appear more even, smooth, and soft. Targeting fine lines, wrinkles, dullness, and uneven texture, this solution is THE solution for your skin.
Philosophy Microdelivery Resurfacing Cleanser
A gentle, sulfate-free exfoliating facial cleanser that conditions skin and locks up hydration level. Leaving skin smooth, purified and radiant. Mild enough for daily use.
Appreciate your mother wherever she may be on MOTHERS DAY!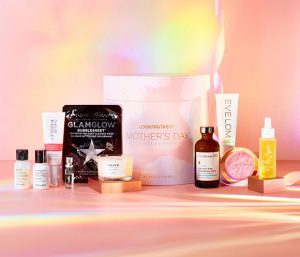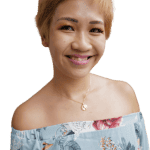 Janiqueel loves. Xe loves to dine, to drink, to travel, to primp, to rave, and to revel. Xe celebrates xem life and believes in loving without boundaries, polyamorously. This philosophy informs xem stylish lifestyle blog – janiqueel.com. Here, xe highlights new products and services in Singapore and beyond through bouncy writing and vibrant graphics. Xem premier subject, model, charmer, and squeeze is xem toddling child known affectionately to readers as "Mx. C".