Tiffany takes you down a path of discovery, revealing her top 10 picks from NIOD - where skincare meets innovation at the very edge of science.
1.

NIOD Multi-Molecular Hyaluronic Complex 15ml

This powerful formula combines 12 forms of hyaluronic compounds to instantly plump and hydrate the skin. Multiple molecular weights of these hyaluronic compounds penetrate into the different layers of the skin, working in unison to hydrate and protect the skin, as well as boosting elasticity and the skin's ability to stimulate the body's own production of hyaluronic acid. The lightweight and non-clogging formula is perfect for layering on extra hydration after cleansing or toner.

2.

NIOD Fractionated Eye Contour Concentrate Serum 15ml

This highly concentrated serum combines 28 clinical technologies to target many signs of under-eye and above-eye aging in just one treatment. Offering both short and long-term benefits, this single treatment is able target visible ageing, fine lines around and below the eyes as well as boost elasticity. Experience youthful-looking and regenerated eyes with this fast-absorbing, highly potent eye serum.

3.

NIOD Sanskrit Saponins Cleanser 180ml

Perfect to add to your cleansing routine, this intense cleansing balm is formulated with highly-concentrated, very-unrefined Ayurvedic plant surfactants which works to rebalance skin's PH, eliminate excess oil and impurities to reduce blemishes and congestion. Free from alcohol, oil, sulphates, esters and any synthetic surfactants.

4.

NIOD Hydration Vaccine Face Cream 50ml

Deeply replenish and hydrate the skin to prevent the loss of NMF (Natural Moisturizing Factors) with the Hydration Vaccine Face Cream. Powered by amino acids and minerals to reinforce the skin's natural barrier function, this cream battles the early signs of ageing. Combined with a "breathable" protective film derived from an Ataractic blue algae, this fast-absorbing cream protects the skin from water loss and encourages the skin to naturally retain more water from the first use. Use both AM and PM after serums but before sunscreen.

5.

NIOD Survival 30 Serum 30ml

NIOD Survival Serum range, including Survival 30, is formulated to support healthy skin's defence system against environmental and lifestyle-related stresses. Despite the lightweight formula, the serum is jampacked with a broad range of advanced technologies to target the effects of oxygen radicals such as smog and pollution, bluelight and stress. Fortified with high UV protection (mineral SPF 30 (PA+++)), the serum protects against harmful UVA/UVB rays whilst increasing visible dermal elasticity.

6.

NIOD Photography Fluid, Opacity 12% 30ml

Look instantly better with evened out skin tone and a natural glow with NIOD's Photography Fluid. An unique serum-textured treatment that has been specially formulated with a wide array of light refracting prisms, tone and hue correctors and topical photo-finishing technologies to offer radiance within seconds. Apply instead of or under liquid foundation to balance out any uneven colour tones and add a touch of extra radiance to the skin.

7.

NIOD Modulating Glucosides Serum 30ml

Designed to target signs of skin irritation, sensitivity and/or discomfort. The Modulating Glucosides serum soothes the skin, reducing any redness, itching or stinging of the skin related to dryness and irritation. Respecting skin integrity, the calming treatment will tackle signs of discomfort while supporting hydration and skin barrier repair. Your go-to product when your skin just needs a good pick-me-up.

8.

NIOD Ethylated L-Ascorbic Acid 30% Network 30ml

Vitamin C is famously known for brightening complexion, reducing dark spots and boosting skin's elasticity. NIOD's Ethylated L-Ascorbic Acid Network (ELAN) is no exception. The advanced treatment contains a trio of Network Antioxidants that work in unison to combat oxidation while reducing discolouration, stimulating collagen production and supporting skin's natural barrier function. Suitable for all skin types, the treatment provides long term benefits. With prolonged use, skin tone looks more even and brighter, with visible reduction in discolouration, dark spots and scarring.

9.

NIOD Elasticity Catalyst Neck Serum 50ml

The neck can be the first visible tell-tale signs of ageing! NIOD's Elasticity Catalyst Neck Serum is specially designed to target the early signs of ageing on the neck, helping improve the elasticity of the skin and enhance skin density. Prevent the development of neck lines and sagging skin by applying this serum AM and PM in an upwards massaging motion.

10.

NIOD Voicemail Masque 50ml

A nighttime leave-on masque treatment, designed to restore a youthful appearance overnight. Fortified with highly-purified Polyphenols and an array of plant cells from Mountain Flowers and Narrowleaf Plantain, the leave-on treatment combats the effects of impaired cellular communication - including dull and ageing skin. Reveal healthy-looking, well-rested and even skin overnight with just your first use.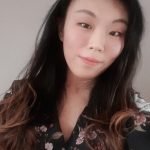 Looking after yourself, including taking time to do your skincare routine is very important to me. It's a time to prepare yourself for the day ahead in the mornings, wind down after a busy day in the evenings, to pamper yourself and relax! As a beauty enthusiast with a particular love of skincare, I'm always trialling and testing products and brands to discover new gems to add to my routine and share my experience with others!