Janiqueel looks at six Shiseido skincare products that deliver beauty from the Ginza
Your skin has a memory. In ten, twenty, thirty years from now, your skin will show the results of how it was treated today. So treat it kindly and with respect. - Jana Elston
Long a premier name in beauty products homegrown and traditionally crafted in Japan, Shiseido has offered the ultimate in skincare products for decades. Now there are new formulations to celebrate yourself in your world. Let's have a look at six of them:
CLARIFYING CLEANSER FOAM
Carefully blending white micro powder and white clay, the experts at Shiseido have developed a luxurious cleanser. And, although it may sound counter-intuitive the result is a creamy foam that washes away pollutants, inert surface cells, and impurities leaving skin looking fresh and, yes, young. Because it contains hydrating elements, it moisturizes and wakes up tired skin. Get your face on for a brand new day.
WASO SOFT + CUSHY POLISHER
"A skin-refining exfoliating polish with soy ingredient." If you are thinking of tofu, you are on the right track. Inspired by traditional Japanese cuisine, washoku. Used for skincare by generations in Japan, soy lecithin is a key ingredient of tofu. Easy Soft + Cushy Polisher. To gently exfoliate the skin, the soy lecithin and botanic ingredients open up the skin natural smoothness and refine the texture. Even sensitive skin can enjoy the benefits of this delicately-scented rich foam. Put simply - It feels sooooo good!
TREATMENT SOFTENER
A species of aromatic flowering plants, "Mugwort" may not sound terribly attractive, but its effects on the skin produces beauty, believe me. Using yomogi, a Japanese botanical mugwort, Treatment Softener is a moisturizer than can be used multiple times each day to revitalize you and your skin. Formulated to quickly be absorbed into skin cells, is enhances skin texture and clarity to produce a glow to accompany you on whatever your day has to offer. Japan's Kirishima mineral spring water completes the formulation. Imagine stepping out of the onsen into your world.
ULTIMUNE POWER INFUSING CONCENTRATE
The keyword here is "Power". Shiseido's best-selling serum, Ultimune boosts "smoothness, radiance, and resilience" to produce a healthy-looking skin. Infusing natural ingredients like Reishi Mushroom and Iris Root extracts, the serum strengthens skin's defences against the modern world's pollutants and toxins. Not leave of its accomplishments, is the help it provides in fighting future signs of ageing. Made to succeed in giving you healthy skin.
BIO-PERFORMANCE GLOW REVIVAL EYE TREATMENT
No one likes to see dark circles, puffiness, and wrinkles around one's eyes when they rise each day. For that matter, no one likes to see tired-looking eyes at any time of day. Made to soften the effects of busy, modern life on the eyes, the Glow Revival Eye Treatment is made to restore the natural elasticity and suppleness of the delicate skin around the eyes. A soft, aromatic cream, it feels good as soon as you start to gently massage it into the thinnest and most delicate skin on your body. If eyes truly are the windows of the soul, you want to keep those windows looking their best.
BENEFIANCE WRINKLE SMOOTHING CREAM
If you don't age, you won't get wrinkles. Problem solved! But, please, age and do so beautifully. It's a better option. With "Focus on the neuroscience of your skin's senses", the Wrinkle Smoothing Cream uses Reneura Technology to wake skin to the age-defying benefits of this soothing, smoothing, aromatic cream, allowing you to age gracefully and happily in the knowledge that with age comes wisdom and beauty that grows more appealing every day.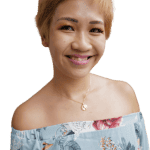 Janiqueel loves. Xe loves to dine, to drink, to travel, to primp, to rave, and to revel. Xe celebrates xem life and believes in loving without boundaries, polyamorously. This philosophy informs xem stylish lifestyle blog – janiqueel.com. Here, xe highlights new products and services in Singapore and beyond through bouncy writing and vibrant graphics. Xem premier subject, model, charmer, and squeeze is xem toddling child known affectionately to readers as "Mx. C".