Beat the summer heat with a neat, complete collection of hydrating, rejuvenating, and glow-producing products. From self-tanning drops (Yes, drops!) to moisturizers and body scrubs, we have all the bases covered to get you feeling good this summer. And when you feel good -- you guessed it -- you look good! Have a good look, Good Looking, at this summer skincare bundle:
Eyeko Beach Waterproof Mascara
Even if you are in a party of no more than two, you want your eyes to look their best when dipping and lunging by the water. Eyeko Mascara hears your needs. It contains coconut oil and a host of other natural ingredients. Smells like summer!
REN Perfect Canvas Clean Jelly Oil Cleanser (100ml)
When the day is done and you're done with the sun, it's time to gently remove makeup, even the waterproof kind, like Eyeko. Say farewell until tomorrow to SPF and pollution residue. Packaged in recycled plastic, you'll feel good outside and inside.
Aveda Nutri-Plenish Leave-in Conditioner (200ml)
From Aveda come this hydrating, replenishing spray - perfect for any conditions, but especially those of summer, when the off-shore breezes blow and sun beckons. With a natural UV filter and plant infusions, the spray is easy to use and effective against the damages that fun in the sun can bring.
Kérastase Resistance Masque Force Architect (75ml)
Kérastase, Paris presents a "masque" for your hair. To use, follow the short, simple directions on their website video. It's easy! Revitalizing, and enhancing your natural highlights, while restoring strength to help avoid split ends among other minor problems, the masque is a summer must.
Bondi Sands Coconut Body Moisturizer (200ml)
On Bondi Beach, Australia they know all about sun, surf, suds. With vitamin E and jojoba oils, this moisturizer helps prolong the life of your self-tan leaving your skin smooth and redolent of the scents of summer.
Skinny Tan Coconut Water Self Tanning Drops (30ml)
Used at night with your favourite moisturizer, a couple of drops will give you that summer glow -- WHILE YOU SLEEP! Start with one drop and see the subtle results that do not look false or sprayed on. It's natural for these Covid days when we don't get our into summer as often. Look like you do. Feel the glow!
Velvet Touch Cream Radiant Tan SPF 30 (3ml)
Formulated for medium to dark skin, Velvet Cream protest while producing an even soft, tan. Let your skin tan gradually and subtly without burning. With "reinforced Tan Activator Complex". Enjoy that golden tan!
Illamasqua Beyond Veil Primer Mini (6ml)
Lightweight and refreshing, this primer makes an excellent base for your makeup choices. Leaving skin smooth, rebalanced and healthy-looking, it nourishes as it provides a smooth palette for your facial art.
Frank Body Shimmer Body Scrub (100g)
Sugar, salt, coffee grounds, grapeseed and SHIMMER -- all combine to make you smell good and look sparklingly terrific. It is perfect for summer when the days are long and the nights are rich and exciting. Used all over your body, it exfoliates and smoothens. Hello, summer nights!
Nip & Fab Vitamin C Fix Tonic (100ml)
Behind that unusual name are a vitamin-based skin tonic. Gently washing away dead skin and impurities, this tonic is used 2-3 times a week for moisturizing and promoting that healthy summer (or any season) glow.
Worth over S$270, get your Summer Edit for S$81 now.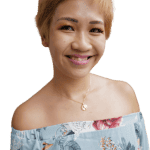 Janiqueel loves. Xe loves to dine, to drink, to travel, to primp, to rave, and to revel. Xe celebrates xem life and believes in loving without boundaries, polyamorously. This philosophy informs xem stylish lifestyle blog – janiqueel.com. Here, xe highlights new products and services in Singapore and beyond through bouncy writing and vibrant graphics. Xem premier subject, model, charmer, and squeeze is xem toddling child known affectionately to readers as "Mx. C".