Janiqueel has a look at several products from Sarah Chapman of London
With my team of industry experts, I formulated the Skinesis line after many years in my clinic, experiencing how skin reacts to product and movement. My powerful formulas build on the results I achieve in the clinic and to help my clients achieve that radiant glow at home.Sarah Chapman
Well-known and highly-regarded in the skincare industry, Sarah Chapman gives her name to quality products to make us even more beautiful. Let's have a look:
OVERNIGHT FACIAL ELIXIR
Massage two pumps of the elixir into your skin, leave overnight, and wake up even more beautiful! With Vitamin A, VC-IP Vitamin C, Vitamin E, and a host of exotic ingredients like jojoba seed oil, meadowfoam seed oil, Pelargonium Graveolens Flower Oil, Cananga Odorata Flower Oil, Rosa Damascena Flower Oil, Dalbergia Sissoo Wood Oil, Anthemis Nobilis Flower Oil, and many more, this overnight serum smooths lines, as it firms and plumps skin. It feels so good!
EYE RECOVERY EYE CREAM
Sarah Chapman says, "My quest for a line-smoothing eye cream led to this peptide-packed formulation, blending super science with make-up technology for instant and long-term results." She KNOWS what she's talking about, for sure. Like the Facial Elixir, Eye Recovery Eye Cream uses carefully chosen and blended ingredients to smooth lines and crows' feet, reduce puffiness, and promote anti-ageing. An eye-opener!
3D MOISTURE INFUSION BIO-CELLULOSE HYDRATING MASK
Apply to a cleansed face, leave on for fifteen minutes, peel away, massage the remaining serum into the face. Finish the procedure with an application of Overnight Facial Elixir and rest well knowing that your skin will have a refreshing night's rest. Welcome the new day with a new face!
THE FACIALIFT SCULPTING FACIAL MASSAGER
Honestly, it's a funny-looking thing but don't let looks dissuade you. With 8 heads and 48 massaging nodules. Hold the handle and roll the nodules from neck to face. Gently - you're not making past here - you are giving your face and neck muscles the tender kneading that they are needing. You can do it at home - all by yourself!
THE BODYLIFT SCULPTING BODY MASSAGER
This is the big sister of the facial massager. It's bigger because it's built for the body, Baby! Stimulating circulation and soothing those tired muscles. This is for you at the end of a busy day. Roll the stress away!
THE BOUTIQUE
OK, we may not be flying off to London any time too soon, but we can dream, right? Sometimes those virtual trips are satisfying in themselves. On your next trip - virtual of real - drop by the Sarah Chap man skincare boutique. When you're there, try these: the IMAGE HUB, MICRO TREATMENTS, SKIN-GLOW LED LIGHT POD, the THEORY BAR, the DISCOVERY ZONE. Enjoy your trip!
Shop all Sarah Chapman Skinesis products on LOOKFANTASIC here.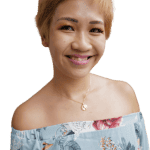 Janiqueel loves. Xe loves to dine, to drink, to travel, to primp, to rave, and to revel. Xe celebrates xem life and believes in loving without boundaries, polyamorously. This philosophy informs xem stylish lifestyle blog – janiqueel.com. Here, xe highlights new products and services in Singapore and beyond through bouncy writing and vibrant graphics. Xem premier subject, model, charmer, and squeeze is xem toddling child known affectionately to readers as "Mx. C".