Enjoy the dance in every tempo. Embrace the joy in every moment. Revel in the beauty of the especially crated products in the 2021 Single's Day Beauty Box. Worth S$490, get it now for only S$111!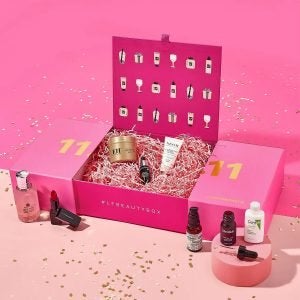 CeraVe Hydrating Cleanser 20ml
Any cleanser will remove dirt and pollutants, CeraVe does that, of course, but it doesn't remove the protective hydrating layer so important to fresh, supple skin. Hyaluronic acid and three essential ceramides restore this barrier, protecting your face and you from bad stuff! It's the perfect way to start your skin care regimen.
Christophe Robin Regenerating Mask with Rare Prickly Pear Seed Oil 250ml
Formulated to strengthen and add shine to your hair, this mask is especially effective on colour-treated hair. Reaching right down to the scalp and roots, the mask helps protect from breakage and split ends. Add just a dab after shampooing, massage through your hair with attention to the scalp, rinse off, dry, and WOW! That feels so good!
Ecooking Vitamin C Serum 20ml
With a really high content of vitamin C, this serum provides a moisture boost that reduces lines, wrinkles, and hyperpigmentation. Fragrance-free and with antioxidant properties, it helps to provide a smooth, even glow across the skin surface. The active ingredient, actibiome, dies this while strengthening, removing redness, and enhancing the skin tone. Used regularly, a radiant glow will be yours.
Lancôme Advanced Génifique Youth Activating Concentrate 7ml
Strengthening the skin microbiome is the key trait of Advanced Génifique. When balanced, your skin is stronger and able to recover faster from the slings and arrows of modern-day life. Prebiotics are the natural ingredients in your skin and in the concentrate.  Apply a drop or two (the self-loading dropper is included), spread the liquid gently across your face. Leave on, then follow with your favourite moisturiser.
Molton Brown Rhubarb & Rose Body Wash 100ml
With a delicious name and a delicious feel, this body wash will leave you refreshed, smooth, supple, and hungry! Rhubarb leaf, soft rose, tangy grapefruit, lemongrass, spearmint, vanilla, and musk all harmonize to make your next bath or shower a sensual delight. Delightfully fizzy when applied, the body wash tingles all over. More than cleansing, a bath with this body wash is an experience for yourself -- or with a friend.
Medik8 Retinol 3TR Serum 15ml
While you sleep, this serum is working silently and effectively to resurface, restore, and balance with the aid of vitamin A. massage fur drops onto your face, neck and decolletage before sleep and let the retinol (vitamin A) heighten collagen levels leaving skin even-toned and youthful. Cruelty-free, you can rest easy and enjoy the results of this high-tech serum.
Emma Hardie Moringa Cleansing Balm 30ml
To lift away makeup, pollutants, and other daily detritus, a dab or two of this balm massaged into your dry face with the included washcloth will release the fragrance of multiple pure oils and vitamins and will decongest pores. Say goodbye to the daily accumulation of grit and grime. Say hello to fresh new skin and a fresh new outlook.
NEOM Perfect Night's Sleep Overnight Facial Cream 10ml
As you may guess from the name, NEOM's facial cream is the perfect accompaniment to your nightly routine. Blending cica, ceramides and hyaluronic acid, the soft, fragrant cream absorbs into your face quickly leaving only softness and scent. In the morning as you rise and feel your rejuvenated face, you'll think, "What a lovely dream!"
Illamasqua Antimatter Lipstick - Shade Rocket  (4.15g)
Described as "blue red" Rocket is just one of the exciting semi-matte cushioned colours from Illemasqua's palette of soft, dreamy shades meant to quietly make an impression like the background colours in a beautiful painting. Feeling cheeky? Using a brush, you can add colour to your face, as well. Rocket science!
Bioeffect EGF Serum 2.5ml
Winner of the Pure Beauty Global Awards, EGF uses Epidermal Growth Factor to target fine lines and wrinkles and bring back the integrity - thickness and density - of your skin. Reducing those lines and wrinkles results in a youthful glow that displays the real, joyful, exuberant YOU. Just a few drops daily (or nightly) from the elegant little bottle will energise your facial skin and will bring you happiness!
By Terry Baume de Rose Flaconnette 2.3g
Have you tried a liquid lip balm? You are going to love it. Formulated with shea butter ceramides and vitamin E, it combats dryness as it rejuvenates the colour and texture of your natural lips. Using rose blossom essential wax not only prevents dryness but also regenerates your lips to bring back that soft, succulent, kissable plumpness.
Ameliorate Smoothing Body Exfoliant 50ml
Smoothing, exfoliating, and smoothing, Ameliorate exfoliant moisturises for up to eight hours with each application. Deeply hydrated intensely dry skin, the soft lotion also leaves normal skin soft and supple. Bringing dry dead skin cells to the surface gives healthy new cells a chance to grow and nourish. Think of it as a gardening procedure FOR YOUR SKIN!
Christophe Robin Hydrating Melting Mask 40ml
With aloe vera, this conditioning mask for the hair brings out the very best shine, softness, and bounce for a natural deeply hydrated look. As the name implies, the formula melts into the hair to reduce frizz and enhance shine. With attention to the scalp after shampooing, massage a small bit from root to tip. Leave it on for two minutes then rinse thoroughly. Feel good? Look good? YES!
Elemis Pro-Collagen Marine Cleanser 30ml
Turbo-charges with Magnesium, Zinc and Copper, this daily cleanser purifies and invigorates your skin. It's going to feel SO GOOD! Protruding a rich soft lather, the gel lifts away makeup, pollution, and excess oils leaving your skin invigorated. For men or women - anyone who needs a supercharger for their skin. Use morning and evening with warm water, then luxuriate in the soft fragrance of the lather.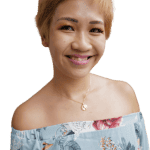 Janiqueel loves. Xe loves to dine, to drink, to travel, to primp, to rave, and to revel. Xe celebrates xem life and believes in loving without boundaries, polyamorously. This philosophy informs xem stylish lifestyle blog – janiqueel.com. Here, xe highlights new products and services in Singapore and beyond through bouncy writing and vibrant graphics. Xem premier subject, model, charmer, and squeeze is xem toddling child known affectionately to readers as "Mx. C".