Even holidays can sometimes be a source of stress. With Christmas, New Year, and Lunar New Year behind us, it's time to kick back, take a few deep breaths and RELAX. Here are nine best products for hair care, body care, and well-being to help you to move into a realm of self-care and pampered peace. Make time for that special person – you. Treat yourself. You deserve it!
HAIRCARE
Olaplex No.5 Bond Maintenance Conditioner
Tired of the FRIZZ? Oftentimes, hair that has been damaged by many colourings, too much time in the sun and wind, and chemical treatments, can become dried out – the dreaded FRIZZ! Olaplex conditioned is made to counter the effects of the damage. Working silently to restore hydration, bounce, and manageability. Restoring broken disulphide bonds, Olaplex relaxes your hair so you can relax, as well.
Grow Gorgeous Daily Growth Serum
"Intelligent Hair Care" is the slogan. Fuller, denser, hair is the result. Working together to target the roots of the thinning hair, Daily Growth Serum blends Caffeine, organic Pea Sprout extract and Chinese Scullcap to moisturize and smooth out and give new bounce to limp hair. Used regularly for about four weeks, the serum helps your hair to "Grow Gorgeous". Easy to use, attractively packaged, it may b the key to new looking hair.
Christophe Robin Cleansing Purifying Scrub with Sea Salt
Sea salt is the key ingredient in this scrub from Christophe Robin, a pioneer in scalp treatment. Use it as you use shampoo to exfoliate the scalp and restore natural balance to your skin and hair. Packed with essential nutrients, this scrub washes away itchiness and irritation. Your scalp is left feeling smooth, supple, and - yes - relaxed.
BODY CARE
Aromatherapy Associates Deep Relax Bath & Shower Oil
Massage this aromatic oil into your torso to start with. Cup your hands, bring them to your face and inhale the gorgeous, healing fragrance. Now, step into a warm shower or bath, let the sensuousness relax your mind and your body. Use the routine to relax anytime, but you'll find that it is especially effective at night before you relax into the sheets feeling reviewed and released. Sweet dreams!
Sanctuary Spa Classic Salt Scrub
With sea salts from the Dead Sea blended with Sweet Almond, Coconut and Jojoba Oils, Sanctuary Scrub buffs away dead skin leaving the new skin looking and feeling polished, clean, and supple. Scoop up a portion of the scrub, massage into your skin, rinse away tiredness and reveal a smooth, soft skin that was just waiting to be released. Leave it on before your shower or bath for more intensive care.
NEOM Real Luxury De-Stress Bath Foam
With an eclectic blend of marshmallow, aloe leaf, coconut and sweet almond, the De-stress Foam soothes and conditions your skin while the fragrance of lavender, jasmine and Brazilian rosewood helps you to destress. After another successful day in the big,
busy world, it feels great just to soak into another vibe of silence and soothing. Take a deep breath and RELAX.
WELL-BEING
this works Deep Sleep Pillow Spray
The name says it all – a pillow spray to help you relax into a luxurious, deep sleep pampered by the fragrance of lavender, chamomile and vetivert. As you drift off into dreamland, the fragrance lingers to be part of a great night's sleep. As you recharge, your skin relaxes and takes on a healthy glow to greet you in the morning.
NEOM Real Luxury De-Stress Scented 3 Wick Candle
Blended from pure vegetable wax and 21 essential oils, the free-from-toxins, the candle will burn for up to 50 hours in your home, infusing the space with the fragrance of lavender, jasmine and Brazilian rosewood. Watching the flames, inhaling the fragrance and feeling the glow will leave you with a relaxed new spirit.
Myvitamins Relax
Using a daily dose of one capsule each night before bed, this blend of vitamins, minerals, and natural extracts is a convenient way to provide deep down body balance. In conjunction with a healthy diet and an active lifestyle, Myvitamins, taken 30 minutes before you sleep ensure that you are supplying your body with a balance of essential nutrients. Relax and have a good sleep.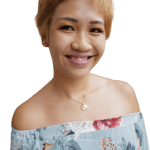 Janiqueel loves. Xe loves to dine, to drink, to travel, to primp, to rave, and to revel. Xe celebrates xem life and believes in loving without boundaries, polyamorously. This philosophy informs xem stylish lifestyle blog – janiqueel.com. Here, xe highlights new products and services in Singapore and beyond through bouncy writing and vibrant graphics. Xem premier subject, model, charmer, and squeeze is xem toddling child known affectionately to readers as "Mx. C".