Look. Look again. There - in the mirror. That beauty? That's YOU! You Look Fantastic! LOOKFANTASTIC IS BACK - for the summer and for YOU. Have a peek at six products that will bring you to the cutting edge of a routine of self-beauty. It's about your EYES!!
AND NOW you can pay for your purchase with ATOME, a purchasing APP that put you in control of what you've bought. You can even split payments over time.
SIX PREMIER PRODUCTS  for June:
NuFACE Trinity Effective Lip and Eye (ELE) Attachment
With two attachments; one for the lips and one for the eyes, NuFACE Trinity Effective Lip and Eye Attachement is an effective, painless way to reach those tight corners in your face where minute wrinkles and lines like to live. Used in conjunction with your Trinity Facial Toning Device, the attachment, helps you to see and eradicate unwanted lines.
Elemis Pro-Collagen Hydra-Gel Eye Mask
Fine lines and wrinkles are the targets of Elemis Pro-Collagen Hydra-Gel Eye Mask, as well. Each packet contains two masks that fit under your eyes for 20 minutes to stretch your skin and open pores for nourishment and hydration. Soon visibly smoother, your eye areas are livened - sweet and supple!
Talika Time Control Anti-Ageing Cosmetic Instrument for Eyes Contouring
For precise targeting ageing hints in the delicate area immediately surrounding your eyes. This is a light therapy device. It's non-intrusive and delicate. Suitable for everyday use, this device helps you say goodbye to dark circles. It requires a battery (AA) which lasts for quite a while.
First Aid Beauty Eye Duty Niacinamide Brightening Cream
Used after cleansing, applied gently around the eye areas, the soothing cream pairs well with the Talika Time Control. Apply it to the whole orbital eye area. No worries - it's gentle and pure. As it brightens your skin, you brighten those around you.
Antipodes Kiwi Seed Oil Eye Cream
From… you guessed it - New Zealand - this cream has a cooling effect when first applied. Oh, that feels GOOOD! Gently pat it on the skin around your eyes; so pretty! Made to hydrate the under-eye especially, it softens and hydrates and sooooothes!
The INKEY List Caffeine Eye Serum
Caffein is an anti-inflammatory. Who knew? Used in the eye area this formulation uses caffeine and other ingredients to strengthen and revitalize your delicate eye-area skin. Puffiness and dark circles begin to subtly disappear leaving in their place a soft sensual glow.
For men and women of discernment where the eyes are concerned, this month's list fits just right into the beginning-of-summer-I-need-a-new-look groove. Your eyes.
They're beautiful today!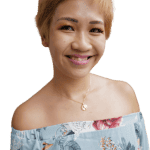 Janiqueel loves. Xe loves to dine, to drink, to travel, to primp, to rave, and to revel. Xe celebrates xem life and believes in loving without boundaries, polyamorously. This philosophy informs xem stylish lifestyle blog – janiqueel.com. Here, xe highlights new products and services in Singapore and beyond through bouncy writing and vibrant graphics. Xem premier subject, model, charmer, and squeeze is xem toddling child known affectionately to readers as "Mx. C".