I don't think Christmas is necessarily about things. It's about being good to one another. —Carrie Fisher
Have a look at these beauty products to make your friends and family happy and beautiful. You might even find a few for yourself!
This month's box is worth over an amazing S$250, and includes 3 full-size treats! Get it now!
What's inside?

Pro-Radiance Brightening Eye Final Touch (10ml)
With microscopic bits of mica, a shimmering mineral, Pro-Radiance helps your already sparkling eyes to shimmer even more. While reducing fine lines, and removing eye bags and dark circles, this gentle eye cream will let your eyes sparkle like the light on your tree.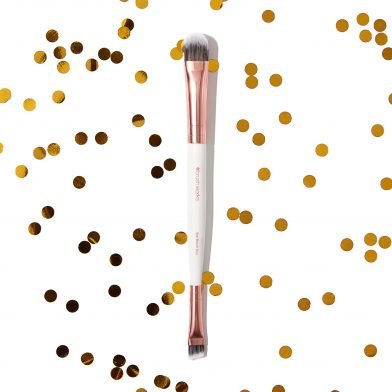 Brushworks Double-Ended Eye Brush
Hand-cut and crafted to be a professional beauty tool, one end of the brush is bevelled and wide to sweep shadow across the eyelids, while the other, finer, pointed end refines details for that final touch of holiday eye-brilliance. Usage suggestion? Under the mistletoe, of course!
Bella Pierre Color Correcting Concealer Palette
Color Correcting is a technique that uses hues from opposite sides of the colour wheel to cancel each other out. Used on the skin, under a foundation, this method magically – well, scientifically – making imperfections virtually invisible.  Complete instructions and hues in a pretty box will make you sparkle next to the tinsel.
Sukin Sensitive Pink Clay Facial Masque (20ml)
Tasmanian Pepper, Aloe Vera and Chamomile hydrate and nourish your skin in this red and pink clay blend. Apply it to your face and neck, leave it on for fifteen minutes while wrapping those last-minute presents, rinse off with warm water and have a cup of egg nog.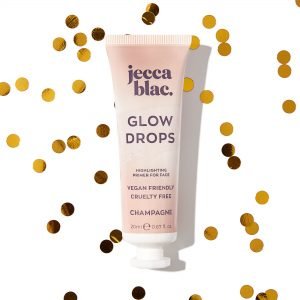 Jecca Blac Glow Drops – Champagne (20ml)
Gender-free, vegan-friendly, cruelty-free, these Glow Drops capture your spirit in a tube. Applied after skincare, Jecca Blac creates a smooth shining base that lasts all day or night. The new Champagne with a glittery gold pigment will let you shimmer like the pine-scented candle by your table.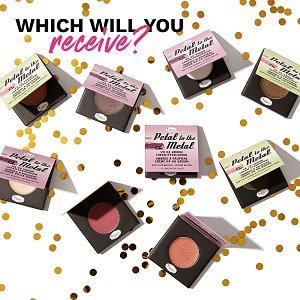 The Balm Petal to the Metal Eyeshadow
In an eight-shade palette, this Balm collection puts the "Petal to the Metal". Applied on the lid it provides sparkle and liveliness perfect for those holiday parties or intimate evenings. Think of moonlight shining on fresh snow, and you've got the idea. You're dreaming of a white Christmas.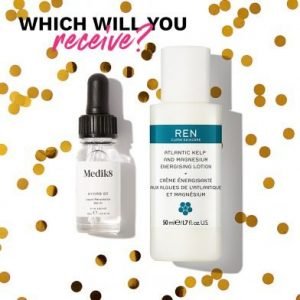 REN Atlantic Kelp And Magnesium Anti-Fatigue Body Cream (50ml) OR Medik8 Hyrd8 Serum (10ml)
REN Atlantic Kelp And Magnesium Anti-Fatigue Body Cream (50ml) – Energising and soothing, the ingredients of this body cream are all sourced from, you guessed it, the ocean. Packed with essential minerals, this all-over body cream energises and rejuvenates with a pampering cream. Relax and kiss the day's fatigue adieu. Lie back and listen for the soft clop of hooves on the roof.
Medik8 Hyrd8 Serum (10ml) – Massage a few drops into your thirsty skin each day to deliver long-lasting hydration. Ahhh… feel the hyaluronic acid deep within the dermis stimulated by the power of soy protein. There's something happening here – you are recharging your skin's moisture-boosting properties and suppleness. Use it overnight and wake up ready to exude Holiday cheer with your joyous face!
---
Don't miss out, subscribe today and get your hands on our December box from just S$38.