It's never too late and you are never too young to start using serums. With high concentration and extra potency, they are the best way to target specific skin concerns. Twice a day after cleansing your face and neck should do the job. Lightweight and smooth, they are easy to apply before makeup and/or SPF. Whether you are new to the serum world or a dedicated fan, check out these options and see the skin of your dreams.
1.

BIOEFFECT EGF Serum 15ml

The "Bio" of the name comes from a plant-based replica of EGF - Epidermal Growth Factor - which is the key to Bioeffect Serum. Stimulating collagen production in the skin, EGF protein helps your skin to eliminate fine wrinkles and other age-related phenomena. Quite simply, your skin will look better.

2.

Zelens Power B Revitalising and Clearing Serum 30ml

Here, again biotechnology works to make your skin look more healthy less aged. Infused with vitamins B and B12, Zelens works to control excess oil while enhancing and smoothing your complexion. Especially advantageous for blemish-prone skin, Zelens smooths and beautifies.

3.

Elizabeth Arden Retinol Ceramide Capsules Line Erasing Night Serum - 30 Pieces (Sleeved Version)

Conveniently packaged in capsules with an easy twist-off opener, Elizabeth Arden Serum uses retinal to smooth wrinkles as ceramides and peptides work in tandem to moisturize and improve elasticity. With no preservatives or fragrances, it is safe to use on all skin types.

4.

NIOD Fractionated Eye Contour Concentrate Serum 15ml

Also employing the rejuvenating power of peptides, this NIOD serum packs a plethora of lab-tested ingredients into a little tiny bottle. Applied morning and evening, a drop or two on the eye area, including the lids, will stimulate circulation to alleviate stress and expression lines. Go ahead, smile - it won't hurt a bit!

5.

Aesop Lightweight Facial Hydrating Serum 100ml

With a light, watery texture, this hydrating serum is a treat for thirsty skin longing to be hydrated. Our friend, aloe vera is a key ingredient along with ylang-ylang. With those two partners in skin-boosting, you know you are in for a facial that avoids oils and rich creams - perfect for tropical climates - like Singapore's.

6.

The INKEY List Caffeine Eye Serum 15ml

Not an instant coffee, I'm afraid, this serum does employ caffeine to counter inflammatory tendencies and, thereby, "de-puffing" your skin. It's that puffiness that creates dark circles, especially in the morning. Gently pat on a bit of the serum, follow with the usual moisturizer, and "Hello" to a brand new day!

7.

Medik8 Crystal Retinal 1 Serum 30ml

A powerhouse derivative of vitamin A, retinal Medik8 (gotta love the name!) says it works up to eleven times faster than other retinal supplements. Hydrating the skin's surface as well as deep int pores and all areas in between, this serum helps keep skin even-toned and healthy-looking. "Hello, Youth. Gee, it's been a while!"

8.

Filorga Global Repair Intensive Serum 30ml

Aiming for youth and luminescence in your skin, this repair serum concentrates on ageing skin to give it a new glow and suppleness. Use it during the day or at night to lighten dark spots and lift hollow areas. Almost immediately you'll notice that wrinkles are fading, as well.

9.

111SKIN Y Theorem Repair Serum NAC Y2 30ml

Having created the NAC Y2 formula using knowledge gained from space flights, 111Skin has bottled the results to counteract the ill effects of radiation and pollution. We are talking high tech here, in the most literal sense. By hydrating skin and protecting it from "environmental aggressors", NAC Y2 regenerates your skin for a smoother, younger-looking YOU!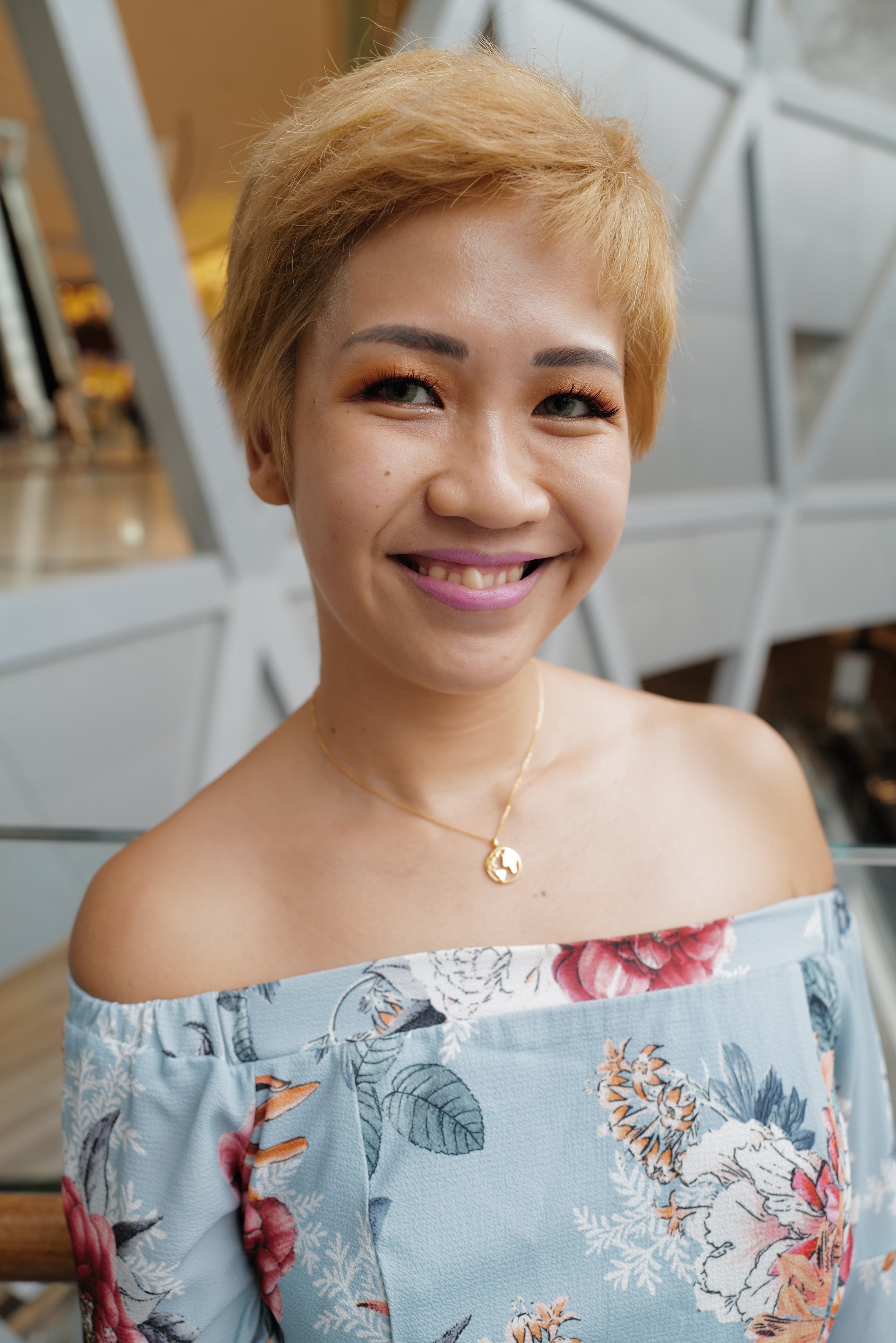 Janiqueel loves. She loves to dine, to drink, to travel, to primp, to rave, and to revel. She celebrates her life and believes in loving without boundaries, polyamorously. This philosophy informs her stylish lifestyle blog – janiqueel.com. Here, she highlights new products and services in Singapore and beyond through bouncy writing and vibrant graphics. Her premier subject, model, charmer, and squeeze is her toddling son known affectionately to readers as "Mr. C".