Welcome to a
LOOKFANTASTIC Holiday Haircare
(worth $170) highlighting products to help you have vibrant, healthy, shiny, bouncy, wavy, alive hair on top and a comfortable scalp beneath. Just in time for summer occasions where informality rules. Let your hair soak up the sunshine all-day and retain its aura into the warm, calm night.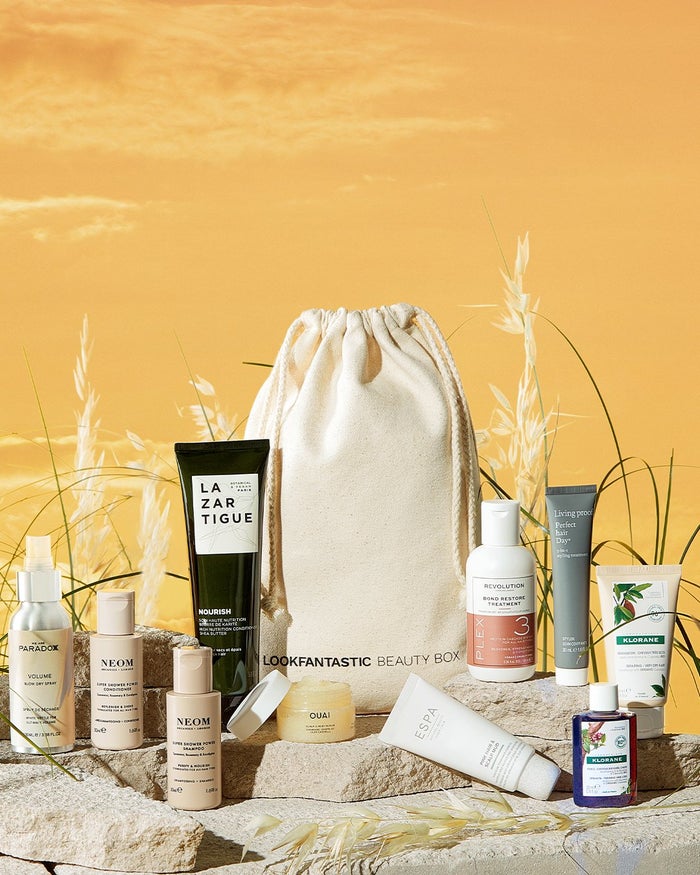 Ready to have a look? Teaser - one of them involves mud!
LET'S!
Lazartique Repair Mask 150ml
Those with fine hair love this Repair Mask. Why? Because it promotes deep-down conditioning for your hair that's been soaking up the sun all day long. And because keratin is the key ingredient. A natural protein, keratin, restores the fibre structure of the hair. Like a bandage, the mask protects your hair as it builds back the vital structure.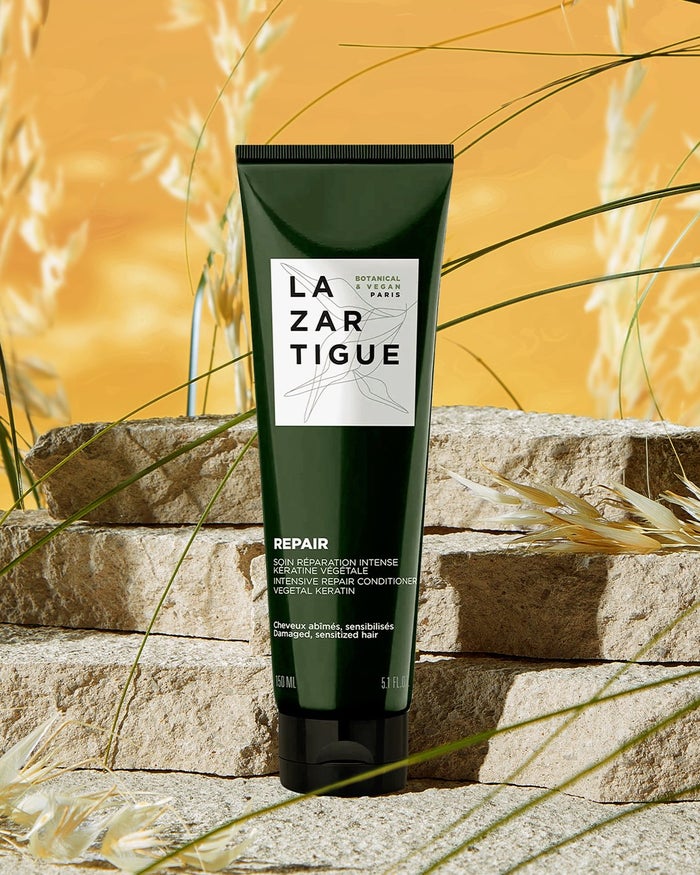 We Are Paradox Blow Dry Spray 100ml
Keep this near your blowdryer. It's a volumizing spray that easy to use and full of natural benefits like silkie, and glossier hair. Bonus – the packaging is aluminum, NOT plastic. Thicker and shinier, your hair exudes good health and makes it easier to blowdry faster. Stand in the sunshine, move your head, and spread the sunshine.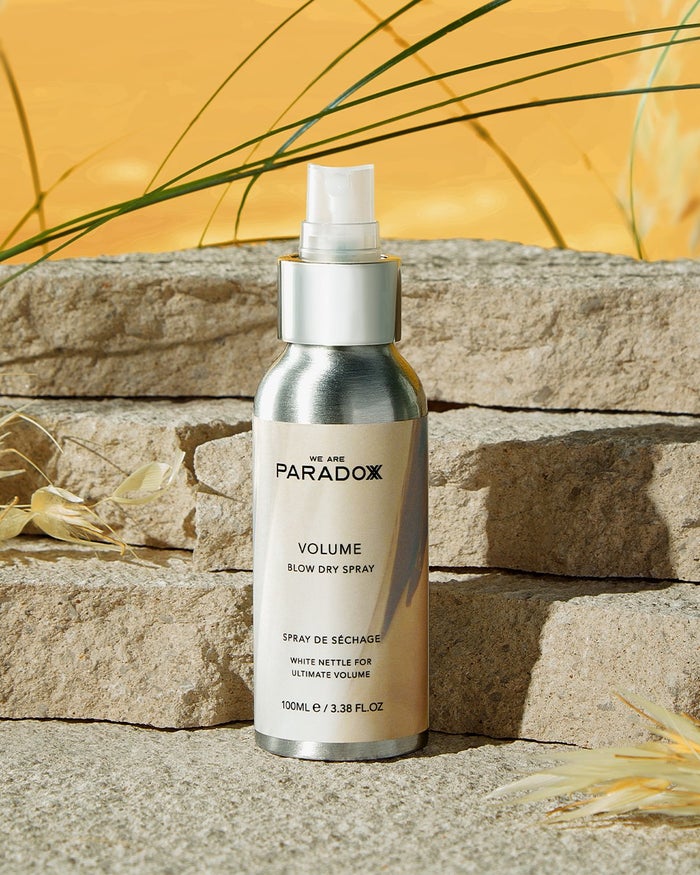 Living Proof PHD 5-in-1 Styling Treatment 30ml
We're talking hydration and nutrition here, too. Especially friendly toward coloured hair, it's heat-protective. Say "Yes" to that East Coast picnic invitation. Enjoy feeling good about your hair and being out in the sunshine, getting some exercise, meeting people, and feeling groovy knowing the frizzies are NOT at the picnic. Spray it on dry hair, and massage it into your grateful hair.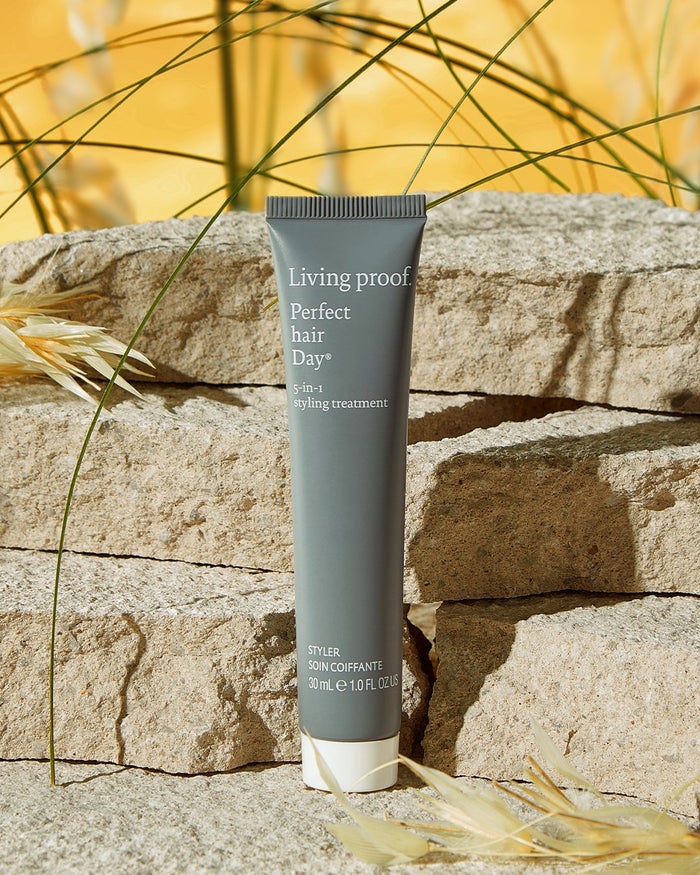 ESPA Pink Hair and Scalp Mud 30ml
Massage it through freshly-wash, but dry hair, and leave it on for 20 minutes or overnight, then rinse before shampooing and conditioning. Watercress, apricot oil, and, of course, red mud. With a fresh, all-natural aroma and a finger-friendly texture, the mud feels great on your scalp. Remember, it can be used on dry skin anywhere on your body.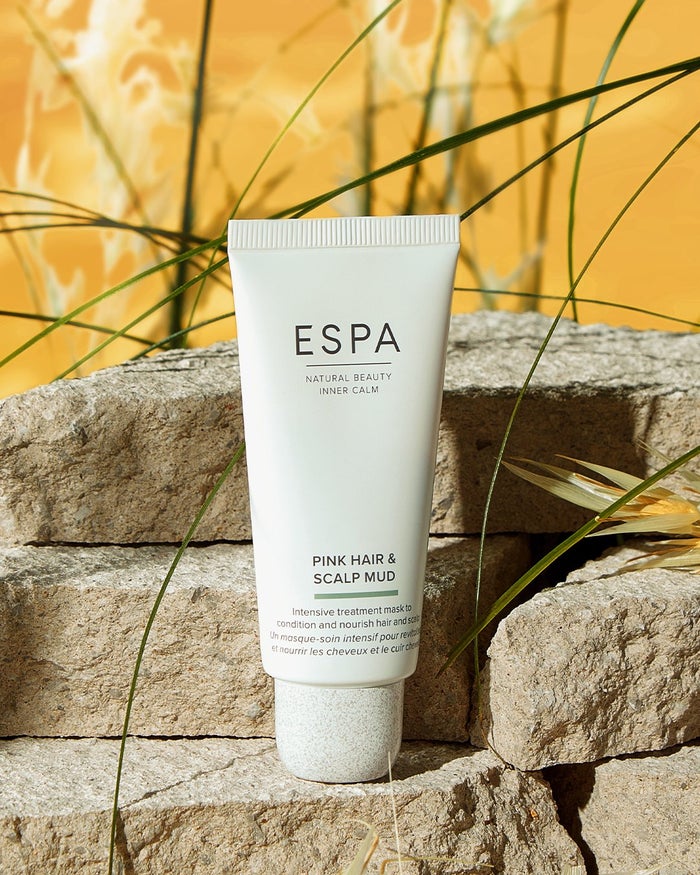 OUAI Hair & Body Scrub 40ml
Good for your hair. Good for your skin. With a formula based on sugar and coconut. Sounds delicious, no? Whether your hair and scalp are too oily or too dry, this scrub aims to balance and gently wash away dirt and pollution. Start with your hair, then use it all over your body for a sensual treat. Keep it near the shower, Smoothie.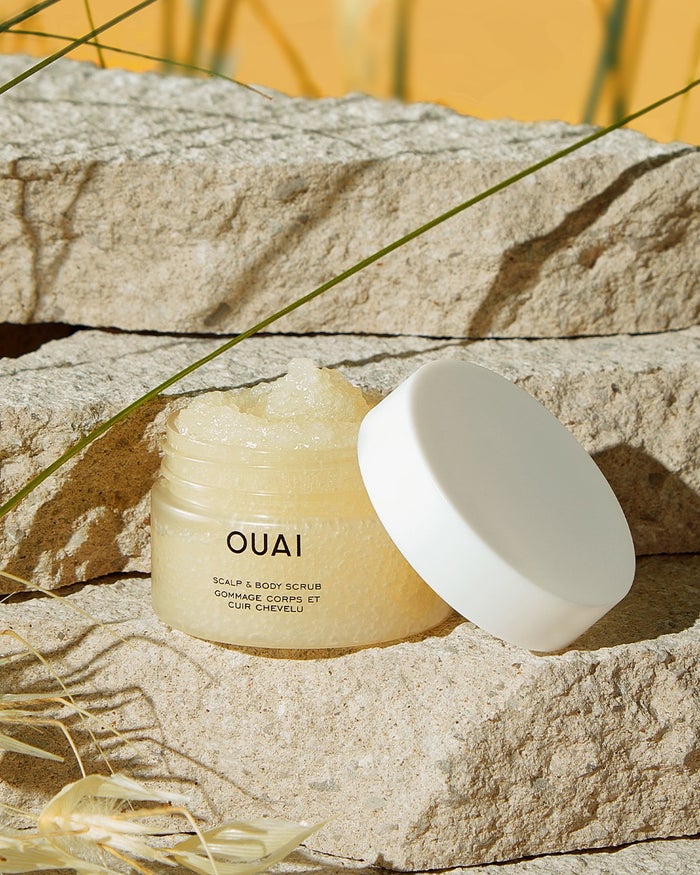 Super Shower Power Shampoo 50ml
Algae, apple seed oil, and proteins help this super shampoo cleanse deeply and well - from the ends to the roots. As you massage it onto your hair and scalp, breathe deeply and let the aroma of the shampoo energise to retore shininess and that sensual experience. Yes, sensual! On ALL TYPES OF HAIR, this shampoo delivers smooth nourishment.
Super Shower Power Conditioner 50ml
To accompany the sensual shampoo, add a conditioning teammate. Shine and smoothness happen with this vitamin-rich naturally-derived revitalising treatment. It's easy to use. Just apply to hair freshly washed with the aforementioned Super Power Shampoo, leave for a moment or two, and then rinse thoroughly. Just like that, you feel the smoothness and see the shine.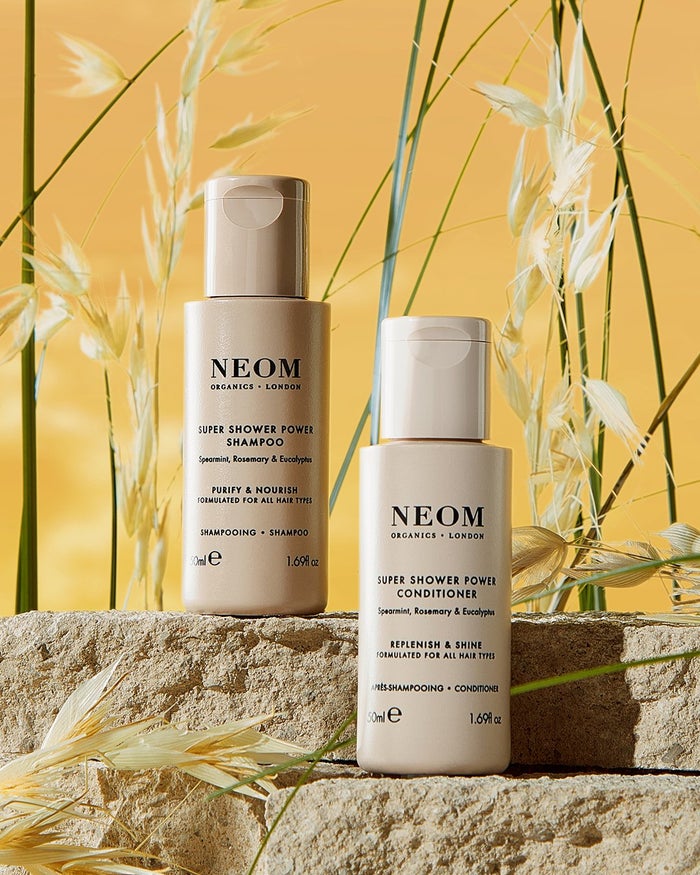 Revolution Hair Plex 3 Bond Restore Treatment 100ml
Used before shampooing and conditioning, the Restore Treatment is meant to penetrate the hair and push protein to the fore. Used on towel-dried hair, then left on for 15-20 minutes (or overnight for really deep conditioning) the plant protein-based formula targets dry or damaged hair and makes it behave! In conjunction with quality shampoo and conditioner, the Revolution Treatment Method can be used is so gentle that you can use it multiple times a week.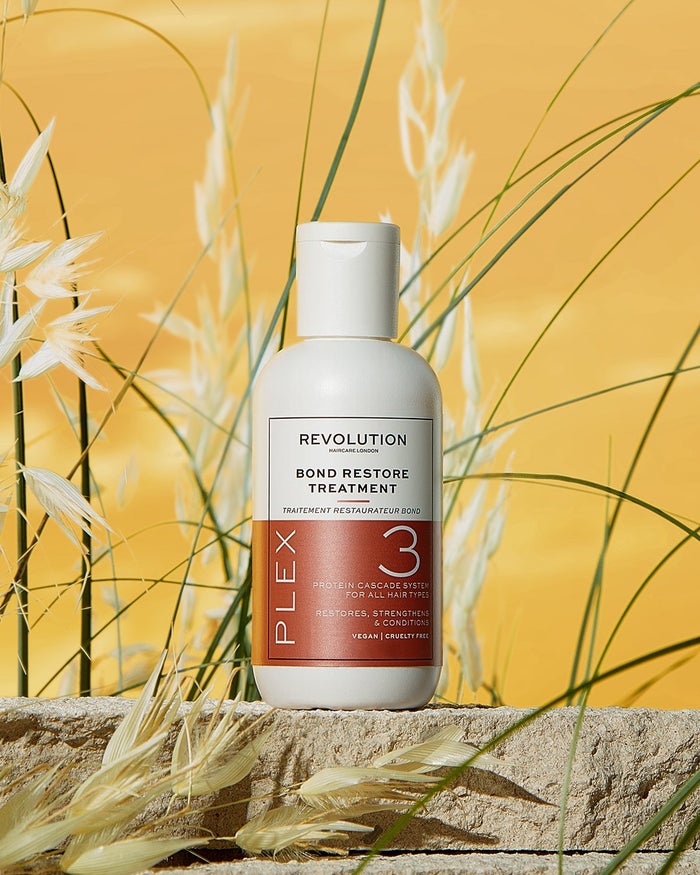 Will you get Klorane Cupuacu Conditioner or Quinine Shampoo?
Klorane Cupuacu Conditioner 50ml
Great on frizz, waves, and curls, this detangler nourishes as it repairs and strengthens. Work it into wet hair BEFORE your shampoo and conditioner treatment. Tame the frizz and kiss the tangles goodbye. "Smooth" is the word, Girl. Welcome to the beautiful hair club!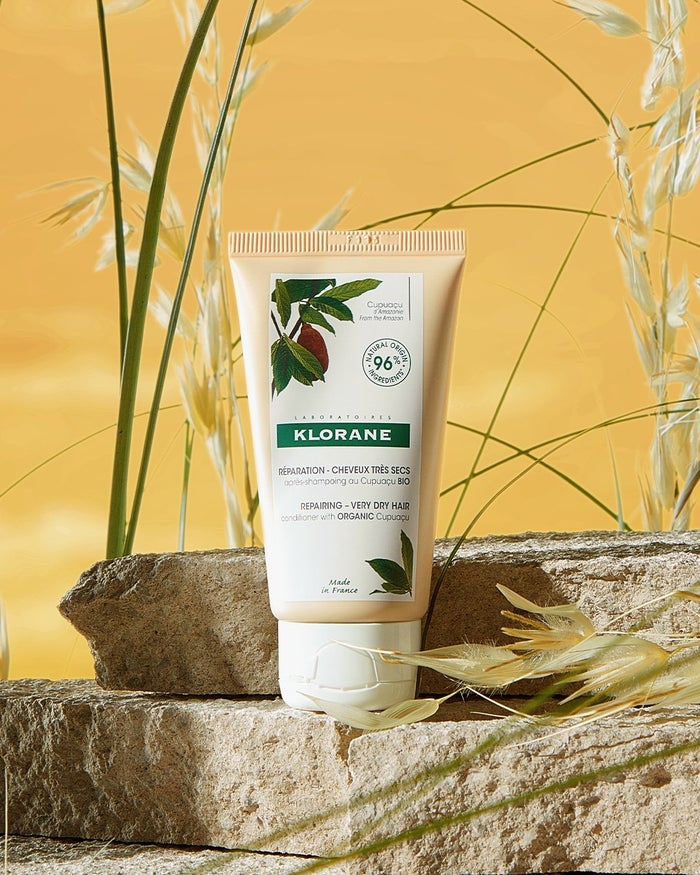 Klorane Quinine Shampoo 25ml
Cleansing away product build-up Klorane Shampoo is especially effective for fragile or fine hair. Thinning hair too will appreciate the strength that edelweiss and quinine give. Klorane Quinine can be used as a co-wash or conditioner. You choose.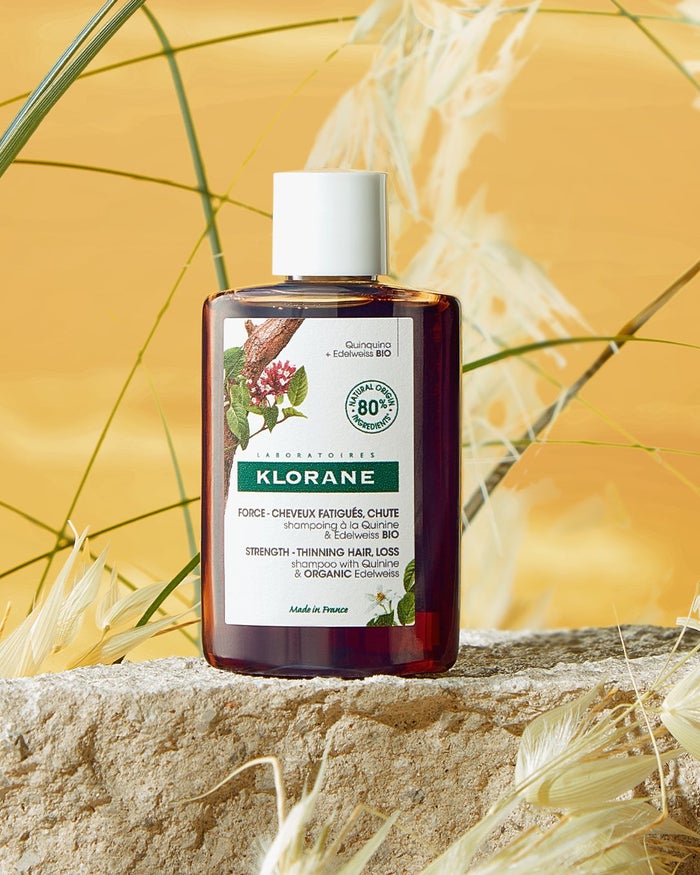 On your way to a hair-beautiful summer with these exciting products, you'll sing in the sunshine. You will shine, Beautiful Friend.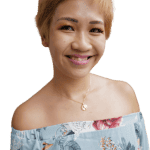 Janiqueel loves. Xe loves to dine, to drink, to travel, to primp, to rave, and to revel. Xe celebrates xem life and believes in loving without boundaries, polyamorously. This philosophy informs xem stylish lifestyle blog – janiqueel.com. Here, xe highlights new products and services in Singapore and beyond through bouncy writing and vibrant graphics. Xem premier subject, model, charmer, and squeeze is xem toddling child known affectionately to readers as "Mx. C".