We all know how important it is to get Vitamin C in our diet - but how does it work in skincare?
Well, Vitamin C is one of the powerhouse ingredients that can help the skin to form a natural protection against daily stresses such as pollution and sun damage. Regular use of Vitamin C products can also help brighten overall skin tone as well as helping to reduce the appearance of dark spots and hyperpigmentation. It's also a powerful antioxidant that protects the skin from irritation and inflammation.
Our Favourite Vitamin C Products
Murad Vita-C Glycolic Brightening Serum
The combination of Vitamin C and Glycolic acid works to brighten your overall complexion and buff away dead skin cells to reduce dullness and uneven skin tone. Lightweight and gentle enough to not irritate the skin, but effective - you'll begin to see brighter, healthier skin with prolonged use! Use this AM or PM, making sure you use SPF if applying in the mornings.
Medik8 C-Tetra Serum
A personal favourite of mine - the Medik8 C-Tetra Serum has a luxurious texture thanks to the addition of Jojaba Seed Oil and Vitamin E. Hydrating the skin to reduce appearance of fine lines and reducing dull skin tone, whilst protecting the skin from environmental damage and stress, this quick absorbing formula simply glides onto the skin! The light, refreshing citrus aroma is also an added bonus!
Zelens Power C Treatment Drops
Infused with 20% Vitamin C, this powerful concentrate is highly recommended by skincare guru Caroline Hirons. Helping to boost skin's natural collagen production and fight the signs of fine lines and loss of elasticity, a little goes a long way with this product. Suitable to be used daily, can either use in place of a serum or mix in with your daily moisturiser for that extra boost!
The Ordinary Ascorbyl Glucoside Solution 12%
Looking for a more affordable and gentle version of Vitamin C to introduce into your skincare routine? This serum uses Ascorbyl Glucoside which is a water-soluble derivative of Vitamin C, making it suitable for everyday use - even for those trying out Vitamin C for the first time.
REN Clean Skincare Glow Daily Vitamin C Gel Cream
Get healthier, plumper and brighter skin with this super lightweight gel cream, perfect for the warmer months! The combination of Vitamin C, Magnesium and Tara Pod Extract works to brighten and balance the skin tone whilst hydrating & protecting the skin barrier.
Discover more Vitamin C products over at LOOKFANTASTIC SG.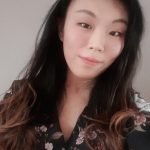 Looking after yourself, including taking time to do your skincare routine is very important to me. It's a time to prepare yourself for the day ahead in the mornings, wind down after a busy day in the evenings, to pamper yourself and relax! As a beauty enthusiast with a particular love of skincare, I'm always trialling and testing products and brands to discover new gems to add to my routine and share my experience with others!