Janiqueel tries Six Great Products from a premier brand of hair care experts.
Have a PEEK!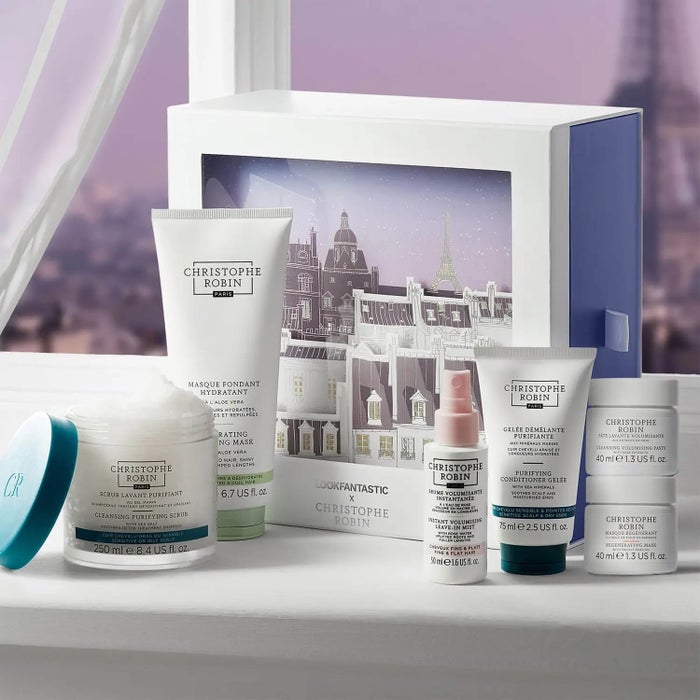 Christophe Robin Cleansing Purifying Scrub 250ml
A scrub for your hair?? Oh, Yes. Oh, My YES!! Used once a week after colouring, this exfoliating shampoo refreshes your scalp as it removes built-up impurities encountered in your busy life. Massaged through your hair, a tablespoon of this purifying scrub uses natural sea salt to exfoliate and refresh. Ever heard of "Bisabolol"? Derived from Brazilian trees, it calms the scalp as the scrub exfoliates and detangles. Feels so good and you've learned a new word!
Christophe Robin Detangling Gelée 75ml
Conditioning, soothing, and rebalancing this extremely lightweight formula rehydrates and calms the "itchies". All hair types will feel the difference when using this product. Say goodbye to tangles and say hello to smooth, newly shiny non-itchy hair. Cruelty-free (I like that especially) and good for ALL air types, your scalp will whisper thank you, and so will your hair. Listen...
Christophe Robin Hydrating Melting Mask 200ml
Fresh, light and natural, this mask is the answer to dull, damaged hair. Is your hair "static-y" sometimes, especially in the morning when you are getting your busy day started? Try this hydrating melting mask and your glossy locks will brush to flow and glow. Massage a small portion into hair and scalp; leave on for two minutes, rinse, dry and admire your newly nourished and hydrated hair. It's never looked and felt so good!
Christophe Robin Regenerating Mask 40ml
Aiming to produce sumptuous, revitalized, and deeply nourished hair, this regeneration mask is especially effective on damaged and/or chemically-treated hair. Helping to improve the rough appearance caused by split ends while strengthening and re-glossing, this mask leaves hair silky, shiny, and so touchable. Apply to wet hair for five minutes, then rinse and feel the magic!
Christophe Robin Volumizing Mist 50ml
Raving about the scent of this mist, users also glow on what it does for limp, tangly hair. Those with fine or flat hair will especially glory in new volume and voluptuousness. As the name implies, you can spray on damp hair in the morning or on dry hair any time of day. Tuck a bottle in your bag and be assured throughout the day that your hair will have a moist, succulent glow anytime.
Christophe Robin Volumizing paste 40ml
"A root-lifting clay-to-foam shampoo." With those words, you know that this shampoo is something else again. Rose extracts give a soft, subtle scent to your hair as a volumizing foam promotes a new depth-of-body texture. Paying special attention to the roots, massage this sweet-smelling paste into your hair, and rinse. For more intense results leave it on for two minutes then rinse. Then look. Then smile, Baby!
Salon quality hair is a global language. Christophe Robin is a fluent speaker.
Grab yours here!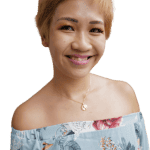 Janiqueel loves. Xe loves to dine, to drink, to travel, to primp, to rave, and to revel. Xe celebrates xem life and believes in loving without boundaries, polyamorously. This philosophy informs xem stylish lifestyle blog – janiqueel.com. Here, xe highlights new products and services in Singapore and beyond through bouncy writing and vibrant graphics. Xem premier subject, model, charmer, and squeeze is xem toddling child known affectionately to readers as "Mx. C".