When you wear the mask, the mask becomes you.Qiu Xiaolong
There is no shortage of beauty masks on the market these days. So many, that choosing the right one is not an easy task. Here's a quick peek behind TEN carefully chosen options.
Remember, "The mask becomes you."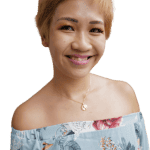 Janiqueel loves. Xe loves to dine, to drink, to travel, to primp, to rave, and to revel. Xe celebrates xem life and believes in loving without boundaries, polyamorously. This philosophy informs xem stylish lifestyle blog – janiqueel.com. Here, xe highlights new products and services in Singapore and beyond through bouncy writing and vibrant graphics. Xem premier subject, model, charmer, and squeeze is xem toddling child known affectionately to readers as "Mx. C".