When you wear the mask, the mask becomes you.Qiu Xiaolong
There is no shortage of beauty masks on the market these days. So many, that choosing the right one is not an easy task. Here's a quick peek behind TEN carefully chosen options.
1.

By Terry Baume de Rose Hydrating Sheet Mask

Rose oil, rose petals, rose extract -- Yeah it's all about roses and the hydrating power they bring to your complexion. Added vitamin E completes the blend in a mask that contours itself to your face.

2.

Caudalie Vinosource-Hydra Moisturising Mask 75ml

Applied twice a week even to sensitive skin, this mask moisturises as it revitalises for a soothing, refreshing self-care facial experience. "Hydra" and "Moisturising" - the name is the key to supple, vibrant skin.

3.

Pai Skincare Curtain Call Rosehip and Strawberry Leaf The Brightening Mask 75ml

Winning the prize for the longest name, this Pai Skincare choice is fueled by ingredients to boost your glow. Using a twin-ply muslin cloth, this formula uses the fatty acids in rosehip oil to deeply hydrate each and every skin pore. Delicious!

4.

AMELIORATE Restorative Facial Mask 75ml

Designed to restore and revitalise your skin, this mask is enriched with Ceramide Therapy to support your natural moisture barrier to help protect you from the nasties in the air all around you. Not worry, Ameliorate is here to ameliorate the effect of the nasties.

5.

Elemis Pro-Collagen Hydra-Gel Eye Mask (Pack of 6)

This one is aimed squarely at the regions around your sparkling eyes. Presented in a pack of six small, moist sheets, Elemis uses Potent plankton extract, combined with the power of Padina Pavonica and chlorella to plump up the eye areas and smooth those tiny (and not so tiny) lines and wrinkles. Easy to use and fun to intensely moisturise.

6.

Chantecaille Bio Lifting Mask - 50ml

'Anti-ageing' is the key here. Without doing any animal testing or using parabens, Chantecaille tightens your skin, softening lines and wrinkles as it moisturises and firms. German Chamomile and Imperata Cylindrica are two of the ingredients that help your skin retain vital moisture. Delightful aroma, too!

7.

111SKIN Sub Zero De-Puffing Energy Mask Box

'De-Puffing? Yes. 'De-Puffing'. Developed with the help of a plastic surgeon, this mask uses 'ground-breaking' ingredients to enhance your skin's natural elasticity to smooth away fine lines and wrinkles. All skin types can use 111SKIN and glory in the results.

8.

ESPA Phyto Collagen Plumping Mask 55ml

A big fan of ESPA products I was excited to try this plumping mask. I was not disappointed. Using Tree fern-extracted polysaccharides (WOW!) This ESPA product softens lines by plumping up the skin all over your face, but especially around your eyes. Smooth it on for ten minutes, rinse off, and SMILE!

9.

Elizabeth Arden Superstart Probiotic Boost Skin Renewal Bio Cellulose Mask (4 Masks)

Each of the cooling face masks in this set of four, contours to the unique shape of your face. Crafted from bio-cellulose material from Coconut Water, the mask revitalizes, moisturises, and creates a glow that will enhance your fashion statement, whatever it may be.

10.

First Aid Beauty Hello FAB Ginger and Turmeric Vitamin C Jelly Mask

Providing a deep, soothing bath for your skin, First Aid Beauty Hello will greet your skin with a warm, wet hug and revitalise your skin to greet the world. Employing natural ingredients instead of alcohol and nasty chemicals, this mask is suitable for skin of all types, even the most sensitive.
Remember, "The mask becomes you."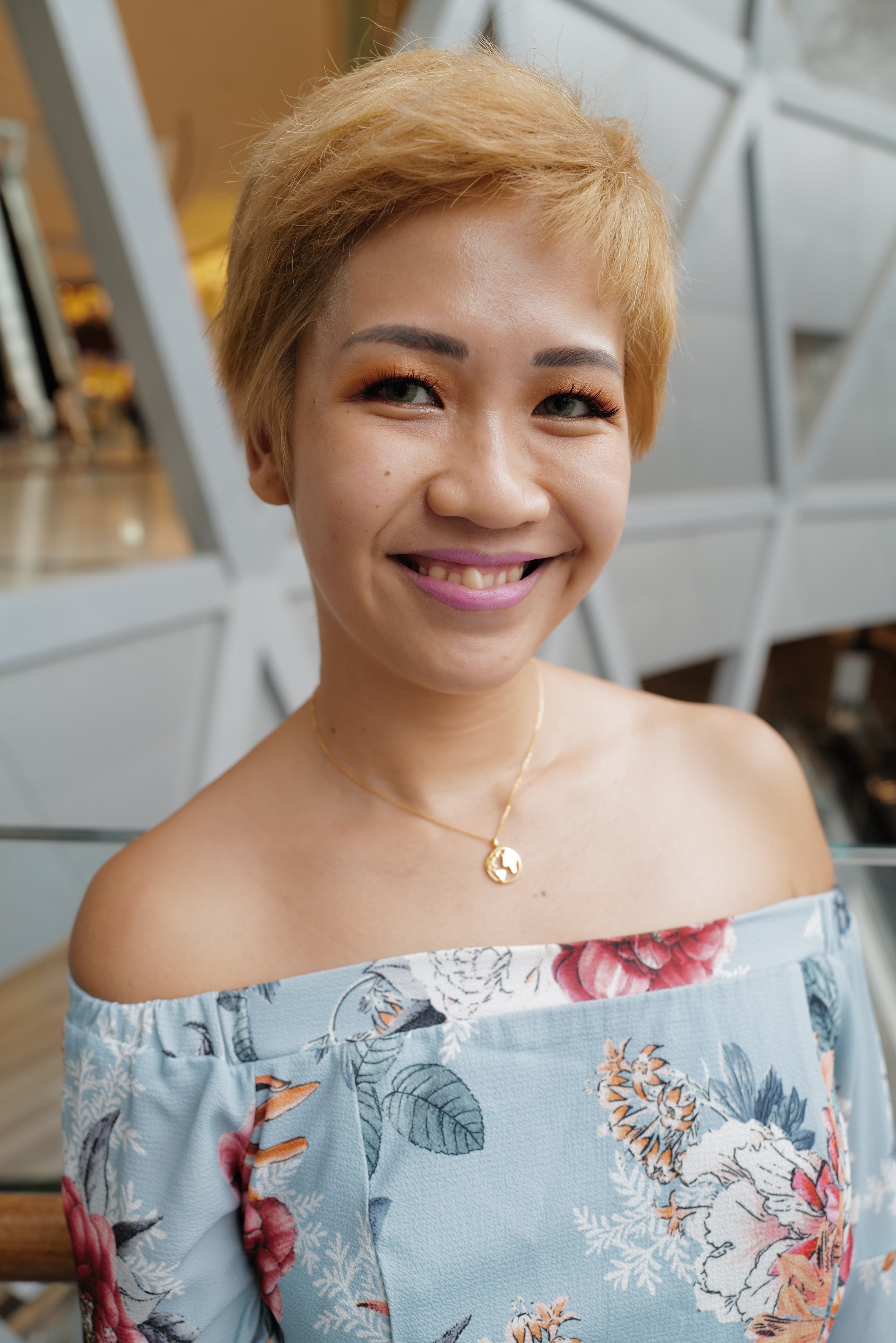 Janiqueel loves. She loves to dine, to drink, to travel, to primp, to rave, and to revel. She celebrates her life and believes in loving without boundaries, polyamorously. This philosophy informs her stylish lifestyle blog – janiqueel.com. Here, she highlights new products and services in Singapore and beyond through bouncy writing and vibrant graphics. Her premier subject, model, charmer, and squeeze is her toddling son known affectionately to readers as "Mr. C".