READY. SET. GO with Christophe Robin. Haircare at the cutting edge of chemical technology and SUPER STYLING SENSE. Using exotically natural ingredients, (prickly pear, sea salt, rassoul clay, and rose extract), these new products bring new life and vibrancy to your hair and scalp. That is just what you news to kick off a prosperous and happy New Year. Did I say you're gonna love it? You're gonna love it!
Here are FIVE products from the premier brand of haircare professionals to help you greet the New Year in Style: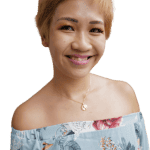 Janiqueel loves. Xe loves to dine, to drink, to travel, to primp, to rave, and to revel. Xe celebrates xem life and believes in loving without boundaries, polyamorously. This philosophy informs xem stylish lifestyle blog – janiqueel.com. Here, xe highlights new products and services in Singapore and beyond through bouncy writing and vibrant graphics. Xem premier subject, model, charmer, and squeeze is xem toddling child known affectionately to readers as "Mx. C".