The changing of seasons may be less noticeable in Singapore than it is in other, more changeable locations and climates. That said, let's agree, though, that there is an imperceptible FEELING, that comes with the change. At no time is that more a reality than when Winter becomes Spring. Hey, that's now! To celebrate a new "BLOSSOM" Beauty Box arrived at my door holding seven new, exciting products to get our springtime juices flowing. I'll try them out and get ready for that long-awaited Picnic in the Park.
What's Inside?
Avant Pink Orchid Subtle Restoring Overnight Serum (full size)
Formulated to counteract the adverse effects of pollution, fatigue, and stress, this serum promotes intense hydration to lessen fine wrinkles and lines leaving skin more radiant. Like a new blossom? YES, like a new SPRING blossom! After your nightly cleansing routine, massage a pea-sized portion into your skin, let it do its magic overnight, and wake knowing you have done your skin a favour that will be repaid to you all day long.
GLOV Scrubex (full size)
Just like other parts of one's face, the lips are prone to dry out and become scruffy and fakey. Let's be honest, scruffy and flakey is not a great look. It's not a great feeling, either. Taking care of the blood circulation to the lips takes care of dryness and enhances natural beauty. After moistening the lips with water, gently massage GLOV SCRUBEX into the lip skin, rinse it away, add your usual lip balm, and KISS SPRING HELLO!
Eylure Light & Wispy Lashes (full size)
You have carefully, and creatively applied your makeup, presented your very best face to the mirror, but something's missing. Those lashes need a little something to complete the picture. That's where Eyelure Light & Wispy lashes come into the picture in the mirror. There's a gentle glue to apply them - don't worry, it's easy to remove. Designed to wing out at the edges, the Eyelures make your eyes look wider and more noticeable.
Nails Inc Mayfair Lane Nail Polish or Bellápierre Cosmetics Eyeshadow (full size)
Nails Inc Mayfair Lane Nail Polish - "Gel Effect" means that this polish is creamy and easy to apply smoothly. Once applied it nourishes the nails to make them more robust and ready to shake off the trepidations of everyday nail use and (horrors!) abuse. It happens. Don't worry. Mayfair Lane is here to help with an extraordinary large colour selection. A wide brush ensures easy application.
Bellápierre Cosmetics Eyeshadow - For those who are looking for a way to bring their eye makeup look to another plane, the Bellápierre palette is a fun way to create the look you like. You are the artist - the EYE ARTIST! With twelve subtle shades to opt for it's time to choose hues. You're gonna love the process and the result. Spring ahead!
REN Evercalm™ Global Protection Day Cream (15ml)
Using certified recycled plastics in its packaging, gives resonance to the "Global" part of this day cream's name. Reducing the need to manufacture new plastics is a large part of reducing the global impact of constant synthesizing. Inside the recycled package, is a cream composed of nourishing and soothing seed oils that arrest the effects of dehydration and pollution. Feel good about recycling - Look good with moisture enhancement.
Beauty Pro Rose Infused Sheet Mask (full size)
Soothing while reducing redness, the Sheet Mask is built from botanical extracts the naturally and gently helps to prevent blemishes. The mask itself is made from bamboo and is fully biodegradable, so you can feel good about using it and disposing of it when you're done. In 15 minutes after cleansing, apply the mask, then relax while it does its duty to calm your skin and replenish its natural properties. Remove it, then massage excess serum into your face. Oh, that feels good!
Subscribe to the Beauty Box today to get all these products and much more, from just S$38 a month.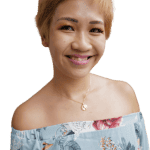 Janiqueel loves. Xe loves to dine, to drink, to travel, to primp, to rave, and to revel. Xe celebrates xem life and believes in loving without boundaries, polyamorously. This philosophy informs xem stylish lifestyle blog – janiqueel.com. Here, xe highlights new products and services in Singapore and beyond through bouncy writing and vibrant graphics. Xem premier subject, model, charmer, and squeeze is xem toddling child known affectionately to readers as "Mx. C".