Remedy. Ritual. Relaxation. LOOKFANTASTIC October Beauty Box offers a half dozen rejuvenating and fun products to hail the beginning of a beautiful season.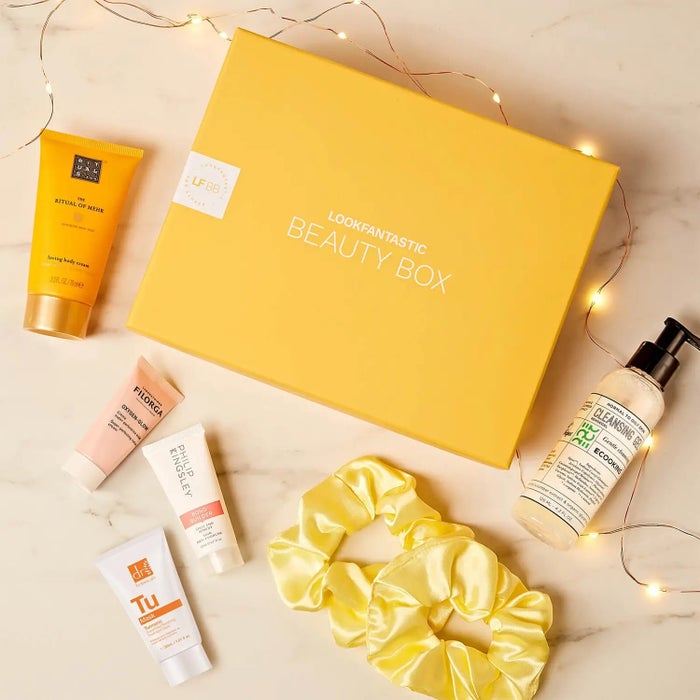 Let's have a look:
Filorga Oxygen Glow Cream 15ml
Applied morning and evening, this "Glow Cream" acts like taking a deep breath of, of course, OXYGEN. As you watch, the cream acts on dull complexion, uneven skin texture, dehydrated skin, fine lines, and uneven skin tone. As you look toward the holiday season, Oxygen Glow Cream gives you fresh skin to greet it.
The Vintage Cosmetic Company Scrunchies
Limoncello yellow is the delicious name of the colour of these delightful scrunchies that come in pairs. Crafted from soft polyester satin, the luxurious fabric ensures that your hair, when the scrunchies are taken off, will not be kinky, but rather soft and smooth ready for an alternate look for the evening, perhaps or a special assignation at any time of day. Because they come in pairs, you can be creative. Wear one in your hair and the other on your wrist. Wheee!!
Ecooking Cleansing Gel 125ml
As it cleanses, this gel nourishes with organic sunflower oil. For normal to oily skin, it's natural. Apply the gel to your hands, gently massage into your face, neck, and surrounding areas, and feel clean, refreshed, lightly hydrated, and ready for October. Without scrapping your skin, this gentle cleanser works deep down at pore level to leave you bright and, of course, beautiful inside and out.
Philip Kingsley Bond Builder 20ml
You might not guess it from the name, but this creamy conditioner is designed for hair repair, especially concentrating on those devilish split ends. Softening your hair while enhancing moisture retention, Hydrolyzed Oat Protein builds stronger, healthier-looking hair. You'll notice the difference with every use and so will your friends and those special autumn acquaintances. Use it on dry hair after thoroughly washing, then towel it through your hair. Lasting for up to three washes, it's virtually trouble-free.
Rituals Ritual of Mehr Body Cream 70ml
Your first impression is imbued with the fragrance of sweet orange and cedarwood. Imagine for a moment that you are in a forest, it's autumn, and you are, like the sun above, radiant and clean. Massaged into the skin each day -- I like to use it in the evening -- and discover why it is named "ritual". After I use it, I settle down with the scent of natural ingredients all around me, like a clean, natural aura. Then succumb to the gentle arms of Morpheus.
Dr Botanical Turmeric Mask 30ml
I seldom cook rice without adding a dash of Turmeric for flavour and soft orange colour. In this restoring treatment mask. Rich in ​​curcumin, the main active ingredient in turmeric, the mask reduces blemishes as it hydrates and revitalizes skin. Plump, dewy, bright, and lively characterize the results. Just as it enhances and enriches your rice, Turmeric in the Dr Botnical Mask adds that special something to your cleansing routine.
Perhaps too often, autumn connotes the end of something. But the end is often the beginning, as well. Here's to you and a bright new bountiful beginning from LOOKFANTASTIC October Beauty Box.
Subscribe to the Beauty Box today to get all these products and much more, from just S$38 a month.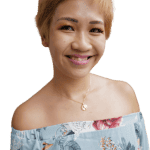 Janiqueel loves. Xe loves to dine, to drink, to travel, to primp, to rave, and to revel. Xe celebrates xem life and believes in loving without boundaries, polyamorously. This philosophy informs xem stylish lifestyle blog – janiqueel.com. Here, xe highlights new products and services in Singapore and beyond through bouncy writing and vibrant graphics. Xem premier subject, model, charmer, and squeeze is xem toddling child known affectionately to readers as "Mx. C".