Looking good is all about feeling good, so that's why this week's beauty Hot List is dedicated to comfort. We have a list of hand-picked top-rated and highly recommended products in 8 categories, based on product's function.
Anti-aging formula
Before the makeup goes on and you step out into a brand new day, be sure that your skin is ready for the ride. Prepping your skin for the day (or night) with the help of these premium products is like a kick start to a glowing day:
Like having a facial while you sleep, using Sarah Chapman Overnight Elixer fragranced with a blend of essential oils - jasmine, frangipani, rose and tuberose, the intoxicating scent sends you to sleep feeling your skin gently refreshing. Elizabeth Arden Superstart Skin Renewal Booster used as a first step, in your skincare routine, works on the skin's outer layer to fortify, repair and renew.
Healthy Glowing Skin
There's beauty waiting below the surface just waiting to be released - give it a BOOST:
ESPA Overnight Hydration Therapy is an intensive treatment mask designed to reinforce natural blockers and release radiance as it soothes and heals. Gently massage onto your face, neck and decolletage until the formula turns white. Let it absorb into your skin, lay down and sleep well as your natural radiance boosts. Spritzing Caudalie Beauty Elixer at home or at the office is an ideal, refreshing way to make the most of your makeup wherever you are. Use as a morning toner and after removing makeup at night.
Sebum Control
Controlling excess oil and redness is the task for these sebum control products. Employing natural vitamin B3, The INKEY List Niacinamide is a lightweight formulation that effectively reduces excess oil, blemishes and redness. Targeting redness, excess oil, and enlarged pores, the 10% niacinamide is an easy and effective way to control your skin's wayward ways. Alcohol and fragrance-free, this Oil-Minimizing Toner with Salicylic Acid use all-natural ingredients to cleanse deeply into pores stripping excess oils out and leaving natural moisture in. Lifting residual makeup up and away, the toner leaves skin feeling refreshed.
New Normal Makeup
Made to look like you have no makeup on, these products add to the natural properties of your beautiful skin to brighten the day for you and everyone you meet along the way. With moisturized built right in, Natasha Denona Bronze (Eyeshadow) Palette enhances any skin tone or type. The "buttery smooth" consistencies makes application easy ready for all-day wear. 15 scrumptious shades ensure that you will find the one just right for whatever occasion beckons. Used as a hydrating foundation for any makeup, Chantecaille Just Skin Tinted Moisturiser SPF 15 is a tinted moisturizer providing protection and building an effective, protective base for makeup. With seven shades to choose from, you'll find the one just right for you.
Good Hair Day
Sometimes the good hair days are few and far between. With the help of these up-to-the-minute preparations, though, you'll find good hair days more frequent:
Not a conditioner, but a TREATMENT,  Olaplex Nº 3 Hair Perfector strengthens hair and reduces breakage. Especially for hair with visible damage, Olaplex is a roots-to-ends treatment that makes soft, shiny, resilient hair a reality - EVERY DAY. Creamy and moisturising, Christophe Robin Regenerating Mask with Prickly Pear Oil regenerates and rejuvenates hair that is damaged from the elements or from chemical treatments. Producing luminosity, reducing split ends, and strengthening your hair, the regenerating mask produces GOOD HAIR. Massage it into wet hair, leave on for five minutes and rinse away to find renewed supple and shiny hair.
Scalp Care & Hair Growth
Get down to the basics of good hair, your scalp. Helping you to get down to where it really counts these products aim at the roots of hair care and renewal:
An ultra-concentrated serum, Grow Gorgeous Growth Serum Intense works to increase the thickness of each strand. Especially for fine or thinning hair, the serum is replete with natural ingredients and is vegan-friendly. As it restores vitality, the formulation produces thicker, healthier hair. Use once a day on dry hair massage in and leave in to "Grow Gorgeous". Cleansing without irritation, Philip Kingsley Flaky/Itchy Scalp Anti-Dandruff Shampoo can be your main go-to shampoo as it does not dry your hair or strip the colour. Clearing flaking and build-up, and soothing itchy, irritated scalps, this shampoo will comfort all types of hair.
Bath & Body Care
A warm cleansing shower followed by a soothing lotion - ahh - that feels SO GOOD:
With a sensuous scent that leaves your whole body with a gorgeously subtle aroma, NUXE Prodigieux Scented Shower Oil leaves skin with a golden glow and a satiny finish. Tiny golden particles give shine and sparkle in a gel suitable for all skin types. Sweet almond oil nourishes and softens. Feed your skin! Ameliorate Transforming Body Lotion is a lightweight lotion choice that exfoliates, moisturises and feels great. Especially designed to treat rough, bumpy, dry skin, this body lotion leaves skin smooth and soft as it unblocks hair follicles. Apply daily. The moisturising properties last for 24 hours.
Face Gym Beauty Device
Bringing high-tech to your beauty regimen, these two devices are on the cutting edge to help you age oh so gracefully:
Blended into your skincare routine, the FOREO LUNA 3 Face Brush and Anti-Aging Massager will soon become a go-to device for complete skin improvement. As it massages, trapped dirt and dead cells are painlessly and efficiently cleared away. With several intensities to choose from, you will find the ones just right for you. Use it morning and evening – it's no trouble, it's pleasure. Third generation radio frequency technology reduces lines and wrinkles and improves overall skin texture, the TriPollar STOP Vx Facial Renewal, Reshaping & Rejuvenation Device is an anti-ageing device that you can use easily and often in the comfort of your own home. It's easy. It's enjoyable. It works!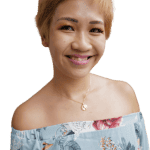 Janiqueel loves. Xe loves to dine, to drink, to travel, to primp, to rave, and to revel. Xe celebrates xem life and believes in loving without boundaries, polyamorously. This philosophy informs xem stylish lifestyle blog – janiqueel.com. Here, xe highlights new products and services in Singapore and beyond through bouncy writing and vibrant graphics. Xem premier subject, model, charmer, and squeeze is xem toddling child known affectionately to readers as "Mx. C".