Summer is back in full swing - it's the season for bikinis and splashing water fun. 
Hitting the beach for that nice golden, sun kissed glow? Don't go from "glow" to patchy, red blotchy skin - slather that UV protection to the best of your ability. Check out our previous piece on how to choose the right product for you. 
I share with you my makeup routine in summer to ensure I get enough UV protection when I'm out at the beach or on a summer vacation. 
Skincare
In the summertime, I like to use lighter weight skincare products for my face. 
Toning my face with the Aesop B & Tea Balancing Toner, a clarifying, non-heavy formula which delicately soothes and balances your skin. I follow with a lightweight, oil control moisturizer like the Shiseido WASO Quick Matte Oil Free Moisturizer. This just the right amount of moisture to my face without being too heavy in the humid summer weather. 
Protection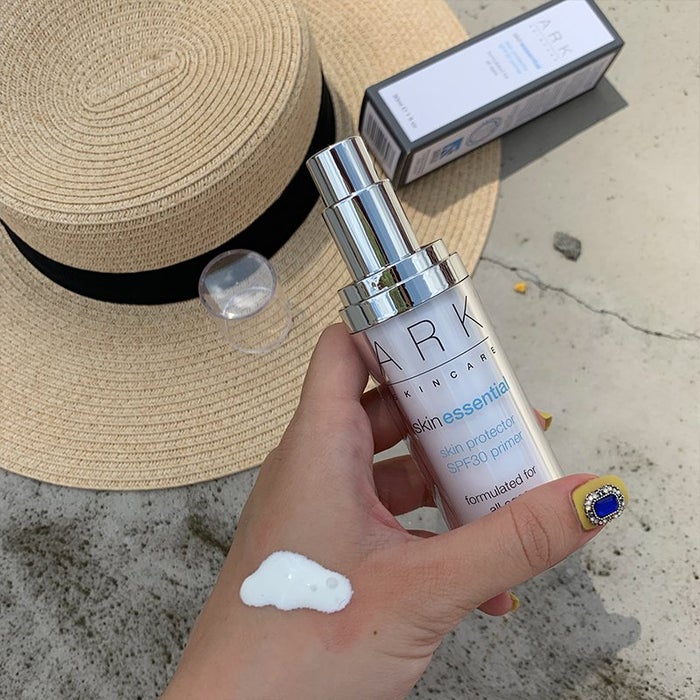 Coat on your favorite sunscreen with a good amount of SPF or try my recent favorite, ARK Skin Essential Skin Protector SPF30 Primer. This is a perfect double agent to keep my skin protected and help my makeup stay flawless throughout the day. Its white watery cream formula is easy to apply evenly throughout the skin. 
Foundation
Finish your base makeup with a long-lasting foundation of your choice. Depending on your skin type(how dry or oily it is) and taking into account the humidity and perspiration, pick a semi-matte to matte finish foundation. 
Complete your face makeup as usual and finish with a mist primer to set your makeup for the day. 
Touch-up
Supplement your SPF throughout the day with a sun mist. One of my favorites when I'm out in the water is the Shiseido Invisible Protective Mist or when I need the city defense, I reach out for my Uriage Bariesun SPF50+ Dry Mist which is great not only for the face but also for the entire body. 
Other great sun sprays include:
Calming
When the skin is exposed to the heat and long hours of the sun, we also have to be mindful of keeping our skin temperature at optimum so it doesn't overheat and burn. A good tip I've learnt is to carry a calming mist which will help with bringing the skin's temperature down during the day. After a day in the sun, make sure to incorporate calming skincare products such as the Skin79 Aloe Aqua Soothing Gel and the yes to Cucumbers Calming Sleeping Mask.