Janiqueel looks at, uses and likes The INKEY List.
Using simple, safe, scientifically-sourced ingredients, The INKEY List brings purity and clarity to skincare, easy-to-use, safe, ethical products that you can use without guilt to bring new lustre to your skin. Going after the fine lines and incipient wrinkles that are hallmarks of the early ageing process, The INKEY List is here to help you to be your best.
Here's a look at eight products that represent The INKEY List credo:
1.

THE INKEY LIST Tranexamic Acid Night Treatment

Designed to target skin spots and uneven color patches, Tranexamic Acid Night Treatment used right before sleep cleanses skin as it is slowly and gently absorbed. Focused on easing the effects of hyperpigmentation, the formula smooths your skin's color range and evens tones. Leave it on all night to work its magic, then rinse off in the morning. Hello! It's a bright new day!

2.

The INKEY List Retinol Eye Cream

After your usual nighttime skincare routine, apply a dab or two of Retinol Eye Cream to the most fragile skin on your body - under your eyes. With a slow release of Vitamin A derivatives, the cream compliments natural collagen production in a manner so gentle that it is safe to use around your eyes. Place a few drops under your eyes, then softly rub it in. That's all! After a steady routine, you'll notice the early signs of ageing disappear.

3.

The INKEY List Oat Cleansing Balm

No, this is NOT a product to cleanse your oats. (Joke - insert laughter here). Rather it is a balm that gently dissolves makeup as it cleanses and moisturizes your skin. The oat derivatives help support the skin's natural protective properties. In the morning and at night, massage into the skin of the face and neck then rinse thoroughly. For added treatment, leave it on for ten minutes before rinsing. Then have a bowl of oatmeal. It's good for you!

4.

The INKEY List Retinol Serum

Used after the Oat Cleansing Balm, this Retinol Serum uses vitamin A derivatives to target the outward signs of ageing - fine lines and wrinkles. Boosting skin clarity, as well, the Retinol Serum is all about skin renewal. Used a few time a week in the beginning, the serum can be applied more often as you start to see the difference it makes. Just a few dabs do it.

5.

The INKEY List 15% Vitamin C and EGF Serum

Epidermal Growth Factor is a skincare term that comes to us by way of modern medical research. The Inkey List uses a plant-derived version to formulate anti-ageing products that really work. Supporting regeneration and collagen production, this 15% Vitamin C + EGF Serum enhances skin elasticity as it brightens. Dull skin - goodbye. Say 'Hello' to a vibrant new you!

6.

The INKEY List Q10 Serum

Living in the big city of Singapore is invigorating and fun, but the environmental stress of everyday life can be a challenge for your skin. A safe and effective antioxidant, Q10 Serum is designed to reduce fine lines and wrinkles while erasing the deleterious effects of pollution and steady bright sunshine. Use it morning and night in conjunction with other The Inkey List products, then go out and enjoy the Singapore experience while observing safe distancing, of course.

7.

The INKEY List Oil and Water Double Cleanser

With natural Sea Buckthorn and Sweet Almond Oil, how can you miss? What may sound like a tasty pancake topping at first, this Oil and Water Double Cleanser is a naturally effective skin wash that safely removes makeup and other impurities for a non-drying deep clean. Used on a cotton pad or soft cloth it removes the build-up of a busy day. Rinse and repeat if you think you need to. Then feel your skin. Soft, huh? Silky? Oh, Yeah.

8.

The INKEY List Vitamin B, C and E Moisturizer

Used every day and followed by oil, if you like, Vitamin B, C and E Moisturizer delivers essential vitamins deep into your skin's pores to smooth and revitalize. An effective antioxidant, it is the perfect complement to your other skin balms and ointments to brighten and rejuvenate your skin and YOU!
Shop all The INKEY List products on LOOKFANTASTIC here.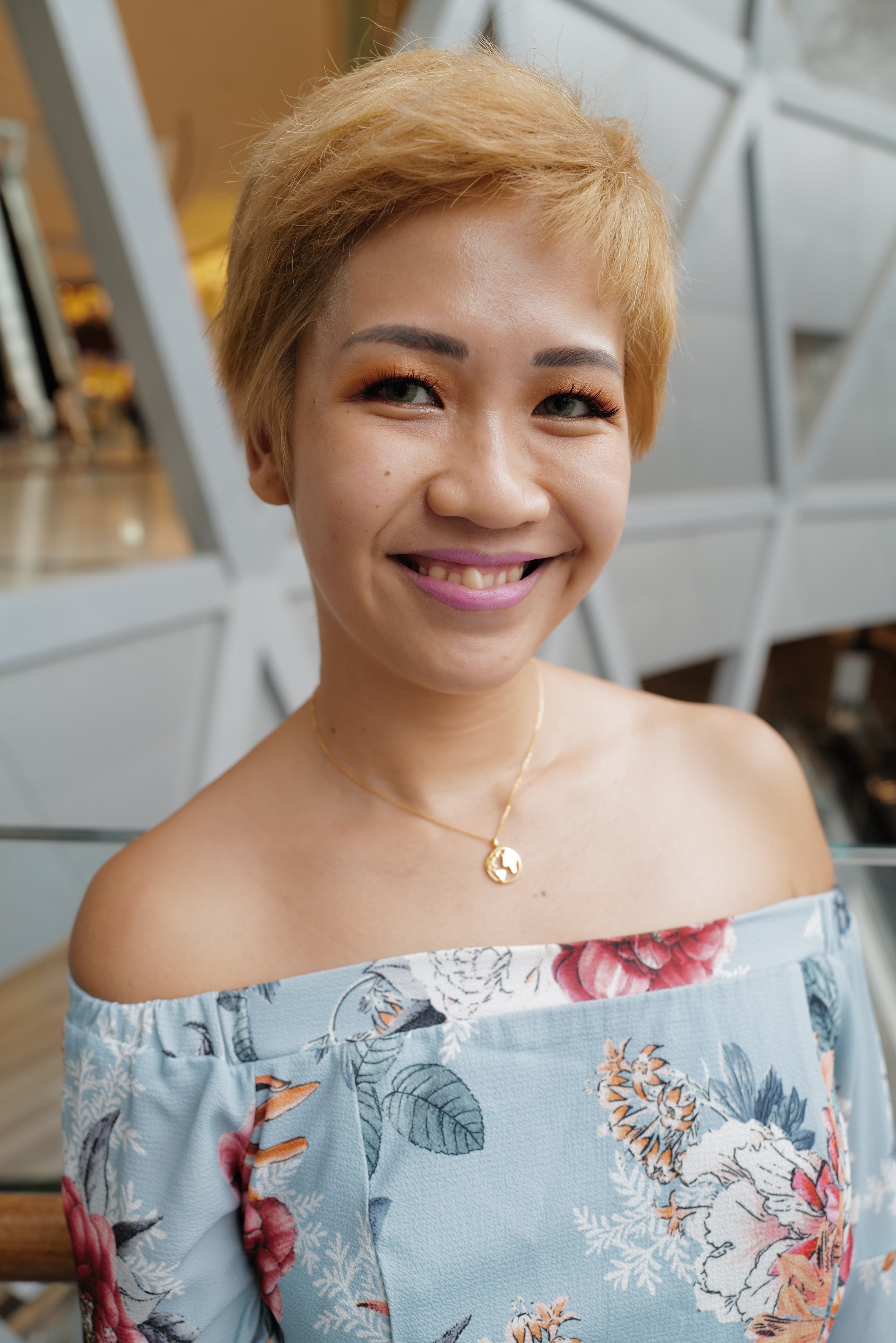 Janiqueel loves. She loves to dine, to drink, to travel, to primp, to rave, and to revel. She celebrates her life and believes in loving without boundaries, polyamorously. This philosophy informs her stylish lifestyle blog – janiqueel.com. Here, she highlights new products and services in Singapore and beyond through bouncy writing and vibrant graphics. Her premier subject, model, charmer, and squeeze is her toddling son known affectionately to readers as "Mr. C".