Janiqueel looks at, uses and likes The INKEY List.
Using simple, safe, scientifically-sourced ingredients, The INKEY List brings purity and clarity to skincare, easy-to-use, safe, ethical products that you can use without guilt to bring new lustre to your skin. Going after the fine lines and incipient wrinkles that are hallmarks of the early ageing process, The INKEY List is here to help you to be your best.
Here's a look at eight products that represent The INKEY List credo:
Shop all The INKEY List products on LOOKFANTASTIC here.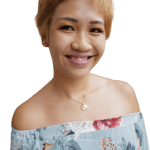 Janiqueel loves. Xe loves to dine, to drink, to travel, to primp, to rave, and to revel. Xe celebrates xem life and believes in loving without boundaries, polyamorously. This philosophy informs xem stylish lifestyle blog – janiqueel.com. Here, xe highlights new products and services in Singapore and beyond through bouncy writing and vibrant graphics. Xem premier subject, model, charmer, and squeeze is xem toddling child known affectionately to readers as "Mx. C".