As we sit through 16 or more episodes of intense plot twists, romance and comedy, it is inevitable we fall deeply with affection for the female leads of the dramas which have been with us for weeks. I envision that one makeup item five of your favorite Korean female leads would need to have in their bags -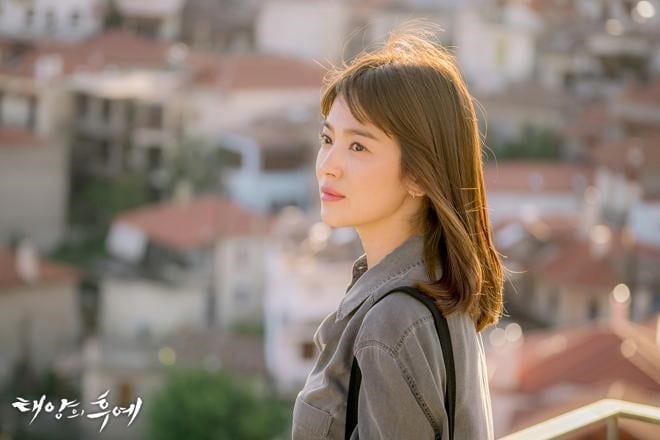 picture source: KBS
Kang Mo Yeon, Descendants of the Sun - By Terry Rouge-Expert Click Stick Lipstick in Flower Attitude
With Kang's doll-like features and kissable lips, she'd enhance her charisma with a MLBB shade, complimenting her witty conversations. Pink suits her fair complexion best, an a shade like "Flower Attitude" fits her "Beauty" call id to a T.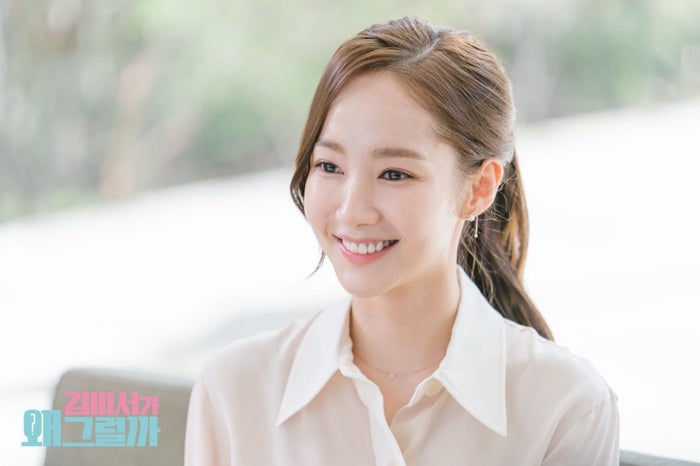 Kim Mi So, What's Wrong With Secretary Kim - Skin79 Injection Cushion BB Cream SPF50+ PA++
Quick and fuss-free, Kim Mi-so is always on the go and tending to her Vice Chairman's needs. A cushion compact like that is necessary in her pouch - a quick fix to keep her makeup on tip top condition and look presentable at all times in front of high ranking businessmen.
Ji Eun Tak, Goblin - Max Factor Natural Brow Styler
Still a student, it's important for Eun Tak to look effortlessly pretty in front of her Ajusshi at the lowest cost possible. Our brows are like the mould for our face, nicely shaped brows instantly shapes our faces - a clear brow fixer gel like this will keep Eun Tak's brows and beauty in tact.
Nam Hong Joo, While you were sleeping - BB Super Plus Beblesh Balm SPF 30 PA++
A bubbly "unemployed" field reporter who used to be a tomboy and aspired to be a baseball player ; makeup is probably last on her mind. Plus, Hong Joo's precognitive abilities keeps her up busy saving lives and finding love - an all in one "miracle" base like this BB balm is exactly what she needs to be sufficiently made up.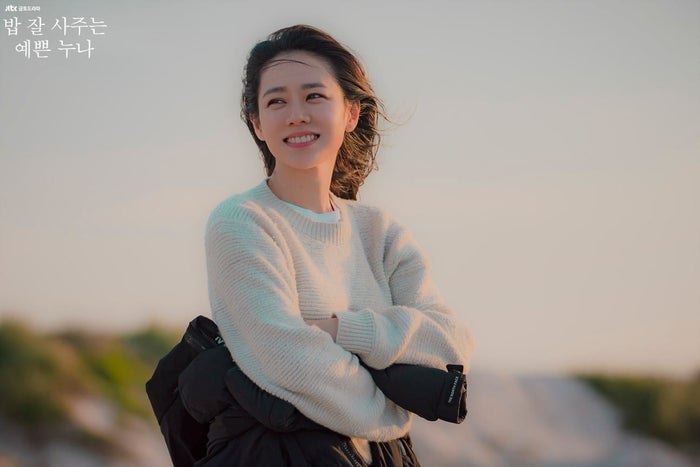 Yoon Jin Ah, Something in the Rain - RMK Face Pop Matte Lips in Rose Pink
Yoon Jin ah is not only a noona who give treats well, she's also a beauty who stuns all men and even women. With that charisma and charm, it is no wonder Seo Jun Hee fell hard for her. To look youthful, a bright pink lip colour is an easy and effortless trick. Not only does the colour add definition to the lips, it exudes a sexy touch to melt all men's hearts.