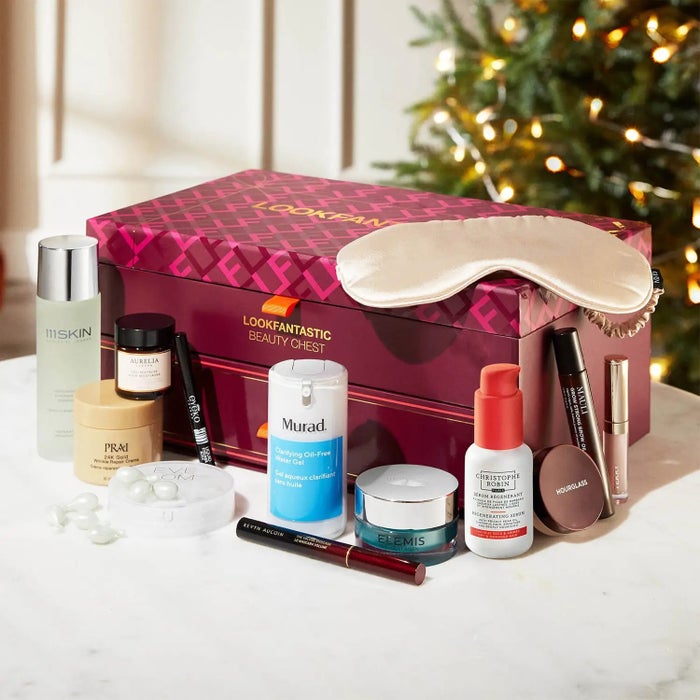 The LookFantastic Beauty Chest has dropped and with an incredible 11 full-size products inside, worth over S$705… we can't wait for you to get your hands on this one. Subscribed to the LookFantastic Beauty Box? Unlock joy this season with the LookFantastic Beauty Chest for just S$160!
Eve Lom Cleansing Oil Capsules Travel Pack
Each little capsule is a cleansing treat. Just twist the cap, get the silky liquid on your palms, then smooth it over your face. Gently and slowly like a sensual massage. Pay special attention to the eye areas and anywhere that makeup has built up. Rinse and enjoy the clear, squeaky feel of your thoroughly clean skin.
Kevyn Aucoin Volume Mascara
Volume-building fibres give lashes an eye-opening look. Infused with Jojoba oil, this mascara strengthens and shapes lashes as the skinny applicator separates and individualizes each and every lash. A massage for your lashes? Why not? Try it and see the Kevin Aucoin difference.
Murad Oil-Free Water Gel
Keyword -- "Clarifying". Hyaluronic acid hydrates. Salicylic acid exfoliates and refines. Korean pine extract is an exotic ingredient that works to create balance by discouraging bacterial growth that can disrupt the natural beauty of your skin. Ginger root is also inside to work its natural magic on your face.
Elemis Eye Revive Mask
Formulated to hydrate and rescue the tine wrinkles and lines around the eyes, the gel gives bounce to your skin as Hyaluronic Acid, wrinkle-reducing Watermelon Snow reduce the visible effects of tension and stress. It brightens, rejuvenates, hydrates and leaves your skin, especially around the eyes looking bright and fresh and ready to "face" another successful day.
Christophe Robin Regenerating Serum
Our desert friend, the prickly pear, gives its precious oil to the formulation of this regenerating serum for your hair. A tiny drop from the dainty pump bottle will leave your hair feeling silky clean and smelling great! Especially for us Singaporeans, the serum protects from the heat and repairs dry and damaged hair. Economical -- Just a drop will suffice. Any more and your hair might feel greasy.
Eyeko Skinny Liquid Eyeliner Black
With a precision point, this vegan formula eyeliner puts you in control. A few delicate brush strokes will give your lashes either a subtly fetching or, with stronger strokes, a dramatic declaration. For those of us taking advantage of the new less-restrictive travel regulations, there is a TRAVEL SIZE!
Mauli Grow Strong Hair Oil
Use it as a quick refresher as you leave the house and go out into the world, or as an overnight conditioning treatment to give your hair bounce, shine, and volume like you've never seen before. Another tip is to use it BEFORE washing to build strength and enhance colour.
Prai 24K Gold Wrinkle Repair Crème
Presented in an elegant gold jar, this Crème is designed to smooth out fine lines and wrinkles, give new radiance to dull skin, and add suppleness to sagging skin. 24k gold combined with a range of natural ingredients brings new life to stress-out skin. Now, as the world is reopening, it's the perfect time to welcome it with a new radiance.
111Skin Antioxidant Energising Essence
Providing immediate hydration, soothing and revitalisation for refreshed and reinvigorated skin, the essence is all about enriching and revitalizing your skin. The lightweight blend is based on essences that leave skin looking hydrated nourished and healthy. Apply it with your fingers, not cotton wool, to gain the ultimate benefits of 111Skin -- the ESSENCE of beauty.
Aurelia Cell Revitalise Night Moisturiser
Fusing probiotic ingredients with plant and flower botanicals, this moisturiser sets out to protect, restore, and balance your skin with probiotic ingredients chosen to reduce damage and restore elasticity. Use it nightly to firm up, nourish, and hydrate, and repair. Delicate and sensually scented the cream melts into your skin and gives an extra dimension to your dreams.
Hourglass Viel Translucent Setting Powder 
Ultra-refined, this light fragrant powder is the perfect finish for your makeup. Weightless and translucent, the powder gives a soft focus to your skin which provides a depth of creaminess to the texture. Using a soft powder brush, apply all over your face to set makeup.
Glov Eye Mask
What a delightful surprise in the Beauty Chest! This lightweight eye mask helps you to leave the busy world behind ad you slip into another world of dreams and escape. Now that we can fly again, this is a stylish way to blank out the noise and motion of the cabin environment.
By Terry Baume de Rose Flaconnette
For fuller, plumper lips, this liquid balm is magic. Shea butter and vitamin E among other ingredients, moisturise with a soft rose scent. Use it alone, under lip products or over them for a glossy look. With a slim applicator, the skinny bottle is an elegant presentation for fuller, moister lips. Ready for a kiss?
Grab yours now!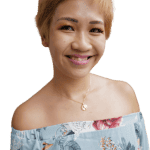 Janiqueel loves. Xe loves to dine, to drink, to travel, to primp, to rave, and to revel. Xe celebrates xem life and believes in loving without boundaries, polyamorously. This philosophy informs xem stylish lifestyle blog – janiqueel.com. Here, xe highlights new products and services in Singapore and beyond through bouncy writing and vibrant graphics. Xem premier subject, model, charmer, and squeeze is xem toddling child known affectionately to readers as "Mx. C".