In 2002, trendy fashion lingerie found a new home with a catchy name 6IXTY8IGHT. Now, with more than 300 stores across Singapore, China, Hong Kong SAR, Macau, the Taiwan Region, South Korea, Japan, and Malaysia, 6IXTY8IGHT is on a roll, exploiting a niche in the energetic, youthful market for ready-to-wear lingerie styled for MOVEMENT, FLAVOUR, and FUN. Founded in Paris by Swedish business person, Erik Ryd, and Parisian lingerie designer, Marie Destombe, the brand's International sensibility is clear.  Fun facts: 82% of employees, 72% of senior management, and the CEO, Jacqueline Porjé, are women. Lucky, right?
Lucky, too are those shopping for design-engineered, super soft, minimalist undergarments, in the SOFT FOUNDATION Collection - from bras to panties – all super soft, seamless, and smooth. All with catchy names like: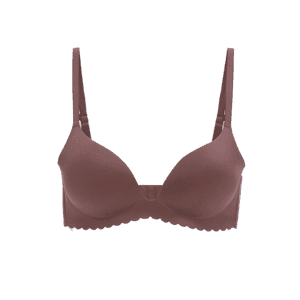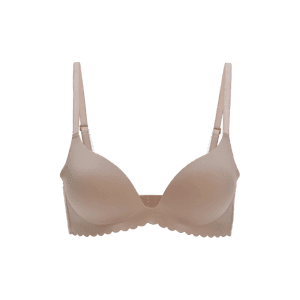 You'll never experience showing bra lines through your shirt again! This wireless demi bra provides a seamless fit underneath clothing, perfect for daily wear!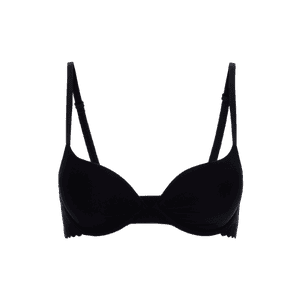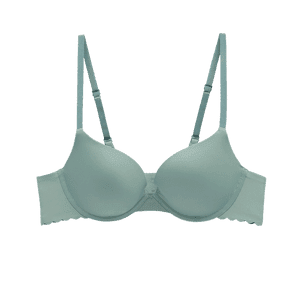 provides ultimate comfort and a seamless silhouette to go with your everyday outfit? Soft wired for non-intrusive support and a seamless fit to stay sleek under any outfit. This T-shirt bra is every girl's closet must have!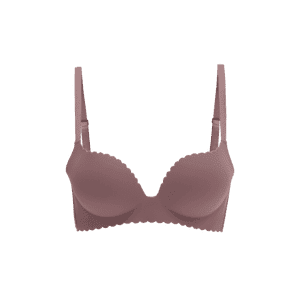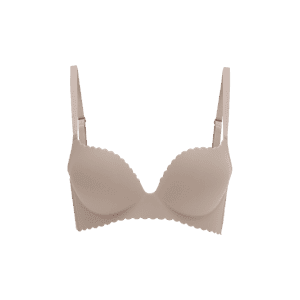 helps you to take the plunge metaphorically (unless you're near a pool and just have to get wet all over). Because it is designed wirelessly with soft push-up padding. You can wear it all day confident that the feminine shape will endure. Under a shirt with the top button undone, or with a V-neck tee, you're gonna be saucy and sassy, too.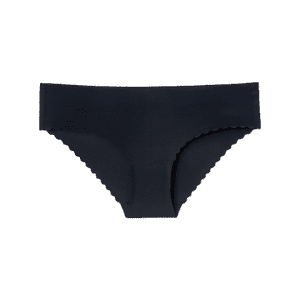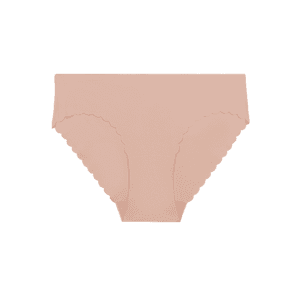 might be the panties you've been searching for. Cut from micro fabric for a seamless fit, this low-rise seamless model is a no-muss, no-fuss addition to your everyday wardrobe drawer. You can rely on the Saz to be a 'Solid' part of your go-to everyday fashions.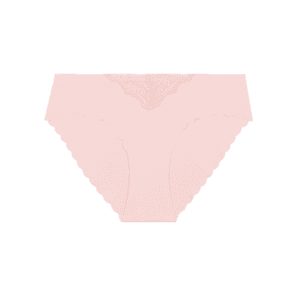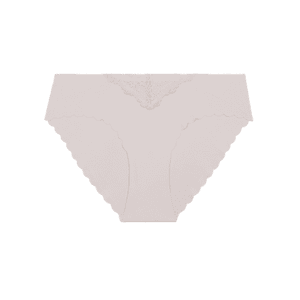 is a hipster-style brief that uses micro fabric and an elastic edge to give a smooth look even under clingy pants. Adding a dash of femininity, verve, and (dare we say?) sexiness to the overall impression, these panties add pizzazz to your groovy outfits or just the ones you wear around the house every day for you and no one else to admire.
All meant to be so soft and light that you don't notice them. Go ahead, plan your usual busy day - unencumbered and light.
Pair these lovely 6IXTY8IGHT with LOOKFANTASTIC products for a complete look:
L'Oréal Paris Infallible 24hr Freshwear Liquid Foundation
is a gift for those (most of us!) looking for a light, fresh foundation that matches natural skin tones. I counted 18 shades available. And it's WATERPROOF for up to 24 hours. No worries- a bit of sweat, a light shower, tears of joy - you've got it covered. Your foundation is there for you ALL DAY.
Natasha Denona Glam Palette
is a range of sultry shades in neutral golden taupe- both suitable for daytime and evening wear. With included tips from Natasha Denona herself, the palette opens the creative, daring, sensual YOU to new very attractive personas.
PIXI On-The-Glow Blush Let's GLOW!
Providing a natural-looking blush to your cheeks or lips, the PIXI Blush conditions with fruit extracts, aloe vera and ginseng - all are poised to provide just a taste of real CALM in your busy days and nights. Housed in a stick applicator, the blush is easy-to-use (even fun!) stick that allows you to be precise in applying. In three shades, the blush provides hydration as it beautifies.
NYX Professional Makeup Setting Spray
Dewy Finish/Long Lasting uses "setting" as a key to this spray's effectiveness as a makeup fixer. In addition to its useful proxies, it is cruelty-free and vegan. Using a burst of hydration, the refreshing mist gives your makeup a matte finish that positively glows for hours. After your makeup is set and ready, spray NYX directly onto your face and GLOW!
Chantecaille Lip Chic
Jasmine is a lipstick with a difference - a difference that you'll like. And there is a picture of a giraffe on the bottle! Got love that, don't you? The Tal One is there to denote that Chantecaille supports the Giraffe Conservation Foundation. Delivering plumping hydration, the hyaluronic acid-infused formula adds depth and desire to your pout. Ohhh!
Revolution Pro Lustre Highlighter
is a pressed powder in the shape of a rose that seems to lift the natural asset of your face to new heights of attractiveness. Yet, the lustre is subtle, unobtrusive, and radiant. Packaged in a handy compact that you can throw in your bag for touch-ups during the day. For precise applications, tap it on with your finger - now your finger, too, is beautiful.
With 6IXTY8IGHT outlets sprinkled across Southeast Asia and an online presence built to work seamlessly (like the garments!) for orders, returns, and product information, 6IXTY8IGHT is ready to provide the best surface.
LOOKFANTATIC and 6IXTY8IGHT combined – it is a very special month!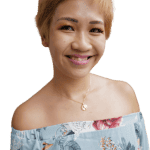 Janiqueel loves. Xe loves to dine, to drink, to travel, to primp, to rave, and to revel. Xe celebrates xem life and believes in loving without boundaries, polyamorously. This philosophy informs xem stylish lifestyle blog – janiqueel.com. Here, xe highlights new products and services in Singapore and beyond through bouncy writing and vibrant graphics. Xem premier subject, model, charmer, and squeeze is xem toddling child known affectionately to readers as "Mx. C".