As much as we take care of our skin and body, hair care is also important and can extend much further than just choosing the right shampoo and conditioner. Hair masks are a great way to treat specific hair conditions and allow us to get that 'out-of-the-salon' experience right at home! Whether you're looking for a mask that can revitalise dull hair, hydrate dry hair, rebalance oily hair or treat damaged hair, there's a mask for you! We've chosen a few of our favourites below so you can get those salon-worthy luscious locks all year round;
All Round Treatments
Not sure what hair condition you have or looking for a 'one size fits all' type of mask? These all rounders are perfect! With the ability to relieve dryness, add volume as well as protect the hair from environmental stresses and damage, using these masks at least once a week you'll see revitalised and stronger feeling hair in no time.
This bestselling hair treatment is the hero needed to rescue damaged and dull looking hair without the need for a trip to the salon. This treatment is specially formulated to reconnect the broken bonds within the hair, allowing enhanced regrowth and restores silkiness to the hair. Best used once to twice a week, depending on hair condition. Use on towel-dried hair, leave on for 10-20 minutes before rinsing with your usual shampoo and conditioner!
A salon favourite - this treatment is a multi-tasker, helping to strengthen weak and damaged hair, add softness and silkiness to dry hair as well as revitalising coloured hair! You will be able to see the difference with just one application, and hair will start looking as well as feeling stronger with continued use. Best to use this treatment with a shower cap to allow the treatment to deeply nourish and condition the hair.
Dry Hair
Treatments to condition, nourish and soften dry hair to leave it silky to touch and enhance the shine your hair has been missing!
Enriched with pure prickly pear seed oil, this mask has antioxidant and regenerative properties that penetrates deep into the hair to revitalise weak and dry hair. If you have damaged hair due to bleaching, colouring or use of heating tools, this mask treatment will leave your hair feeling stronger and smooth for days!
Treat your hair with OUAI's smart technology complex, which not only intensively hydrates and nourish dry hair, it can also shield the hair from existing and future damages. This hair mask not only feels so lux on the hair when applying, it also smells amazing, like a walk down a flower garden - but only in your shower!
Damaged/Fine Hair
Repair and restore weakened and fine hair that have been exposed to chemical, heat and environmental stresses with a hair treatment/mask at least once a week.
When your hair is screaming for some relief and rescue - this Sebastian Professional Repair Masque is the one. Intensively nourishing and protecting the hair, the active rescue system penetrates deep into the hair follicles to repair and reconstruct the hair from within.
Also a LF favourite, this L'Anza Protein Reconstructor mask actively repairs damaged and bleached hair. No worries on hair colour losing its shine and colour after washes, this mask is able to act as a protective shield, allowing your colour to last longer whilst repairing any damage from chemical and/or environmental stresses.
Don't have much time or in a rush? Wella Professionals Fusion Mask gets to work in just 5 minutes. Silk amino acids help to repair and protect the hair follicles with it's creamy and smooth consistency. Apply onto damp hair, massaging it into the hair, wait for 5 minutes then rinse it off and you're ready to go!
Coloured Hair
Keep your hair colour looking vibrant and healthy with a colour protection hair mask - with formulations to protect the colour from fading quickly as well as nourishing the hair!
'Infused with a key blend of Sunflower and Honey as well as Vitamin E and Shea Butter', this mask is a dream for coloured hair that needs a bit of TLC! Repairing damages from bleaching/dying hair and sealing in split ends so you can enjoy vibrant and silky smooth hair for longer
Are you noticing your hair colour looking a little dull recently? The Christophe Robin Color Shield Mask revitalises the hair, bringing the colour back to life, whilst actively protecting the hair from environmental stresses - a factor which causes dullness. Use once to twice a week for better results
Curly Hair
Eliminate frizz whilst keeping your curls looking bouncy and healthy with a curl-enhancing hair treatment!
Looking to enhance your natural curls with a little extra bounce and shine? This Wella Professionals Nutricurls Mask is specifically formulated to eliminate any frizz whilst intensely hydrating the hair with a blend of Jojaba Oil, Vitamin E & proteins. Results? Soft, shiny and bouncy curls!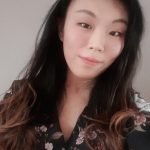 Looking after yourself, including taking time to do your skincare routine is very important to me. It's a time to prepare yourself for the day ahead in the mornings, wind down after a busy day in the evenings, to pamper yourself and relax! As a beauty enthusiast with a particular love of skincare, I'm always trialling and testing products and brands to discover new gems to add to my routine and share my experience with others!