Your skin has a memory. In ten, twenty, thirty years from now, your skin will show the results of how it was treated today. So treat it kindly and with respect - Jana Elston
I try to be kind to my skin. We are good friends. That said. I had not heard of nor tried skincare products based on the concept of probiotics. I have now and I've gotta say the results look propitious, indeed.
You might have tried probiotic dietary supplements. They work with the concept of live bacteria to help the digestive system. Probiotics used for skincare are different, especially in the Aurelis formulations.
We don't use live bacteria or work on the skin's surface microbiome – we believe there is a much better, more advanced way. We use a non-live probiotic from bifidobacteria in the form of a glycoprotein (a molecule which helps cell-to-cell communication) which we then combined with a milk peptide to protect and restore your skin from within.
OK, that's a bit arcane, but if we take the experts at their word, it sounds like they have come up with a product that - to use their mantra - "Protects, Restores and Balances the Skin from Within". Not part of their research team, I can report that - and this may be the power of suggestion - I felt a certain glow from deep within. I smiled as I walked down the pavement.
I tried five of the Aurelia products. Here's my listicle:
That's what it's all about!
——
Janice Leong Creator
Janiqueel loves. She loves to dine, to drink, to travel, to primp, to rave, and to revel. She celebrates her life and believes in loving without boundaries, polyamorously. This philosophy informs her stylish lifestyle blog – janiqueel.com. Here, she highlights new products and services in Singapore and beyond through bouncy writing and vibrant graphics. Her premier subject, model, charmer, and squeeze is her toddling son known affectionately to readers as "Mr. C".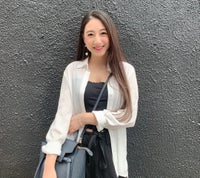 I enjoy testing new products which includes skincare and cosmetics. I love to share my experience, tips and honest reviews with my friends and family. Here, I will share my thoughts and the products that have worked well for me and hopefully it could work miracles for you all too!