Janiqueel takes a look at EIGHT products built around PERFORMING INGREDIENTS, PATENTED SCIENCES, and POWERFUL RESULTS.
Age imprints more wrinkles in the mind than it does on the face. - Michel de Montaigne
Essential to any of the Perricone MD products, the "Three P's" are the building blocks for the formulation of serum, creams, and solutions meticulously designed to lessen the ramifications of ageing. Let's have a look at eight:
1.

Perricone MD Face Finishing & Firming Tinted Moisturizer SPF30

With an SPF of 30 and a subtle hint of colour, this moisturizer is a perfect fit for the busy professional who is in and out of the harsh light dozens of times a day. It is a nice complement to the FIRMING EYE LIFT. The hint of colour gives a radiant glow to the one's skin while the vitamin E-rich cream soaks deep into pores. DMAE, Vitamin E, Kukui Nut Seed Oil work in unison to heighten the sustained effects of rejuvenated skin.

2.

Perricone MD Vitamin C Ester Brightening Regimen

Infused with a copper complex, the idea behind the Amine Face Lift is to tighten and brighten skin while lessening dark spots. This happens as the skin is moisturized deep down - brightening, tightening, and smoothing. It evens skin tones to give an over-all wash of tempered beauty. 91% of users felt a definite improvement in the smoothness of their skin.

3.

Perricone MD Multi-Action Overnight Firming Mask

Obviously, this product is designed to be used overnight as you sleep dreaming of youthful, radiant skin. Concentrated ingredients are suffused into a coconut oil base working aromatically to leave skin softer, firmer, and more radiant. The firming mask is, like all of Perricone MD offerings, is CRUELTY-FREE. That's important to your peace of mind which will be reflected in your confident face.

4.

Perricone MD Neuropeptide Firming and Illuminating Under-Eye Cream 15ml

Part of the Perricone Neuropeptide collection, the under-eye cream goes after deep lines and dark circles while smoothing and adding elasticity. Neuropeptides are powerful …"protein-like building blocks offer the ultimate visible antidote to wrinkles, sagging, dullness, and discolouration. Neuropeptides encourage surface skin cells to work together via a unique chemical structure." The result? Natural-looking, firmer moisture-rich skin.

5.

Perricone MD Cold Plasma Plus Serum 30ml

"... loss of radiance, uneven texture, uneven tone, discolouration, redness, enlarged pores, fine lines, wrinkles and loss of firmness." According to Perricone MD, those are the nine most visible signs of ageing. Zero-ing in on each of these, Cold Plasma Advanced Serum Concentrate does it all. Lightweight, fast-absorbing, fragrance-free, uses a liquid crystal delivery system to deeply penetrate and deliver the key elements of Perricone MD's formula.

6.

Perricone MD Essential Fx Acyl-Glutathione: Deep Crease Serum

Designed to target the most stubborn deep-set skin creases, Essential Fx Acyl-Glutathione Deep Crease Serum protects and replenishes the skin in the deep lines and creases where the need is greatest. Massaged gently into the expression lines and creases morning and night, Deep Crease Serum works to hydrate and restore suppleness with a vitamin F blend. The moisture barrier created protects against the nasty elements of every-day city life.

7.

Perricone MD Essential Fx Acyl-Glutathione: Smoothing & Brightening Eye Cream

The eye area and the under-eye area is the most delicate and easily damaged. Created perfectly, the skin suffers the abuse of life in the world's atmosphere. The Under-eye Cream targets the imperfections that arise while wearing your skin and smooths and neutralizes the effect leaving a radiant uniform glow. The eyes are the window to the inner you. Present a welcoming doorway.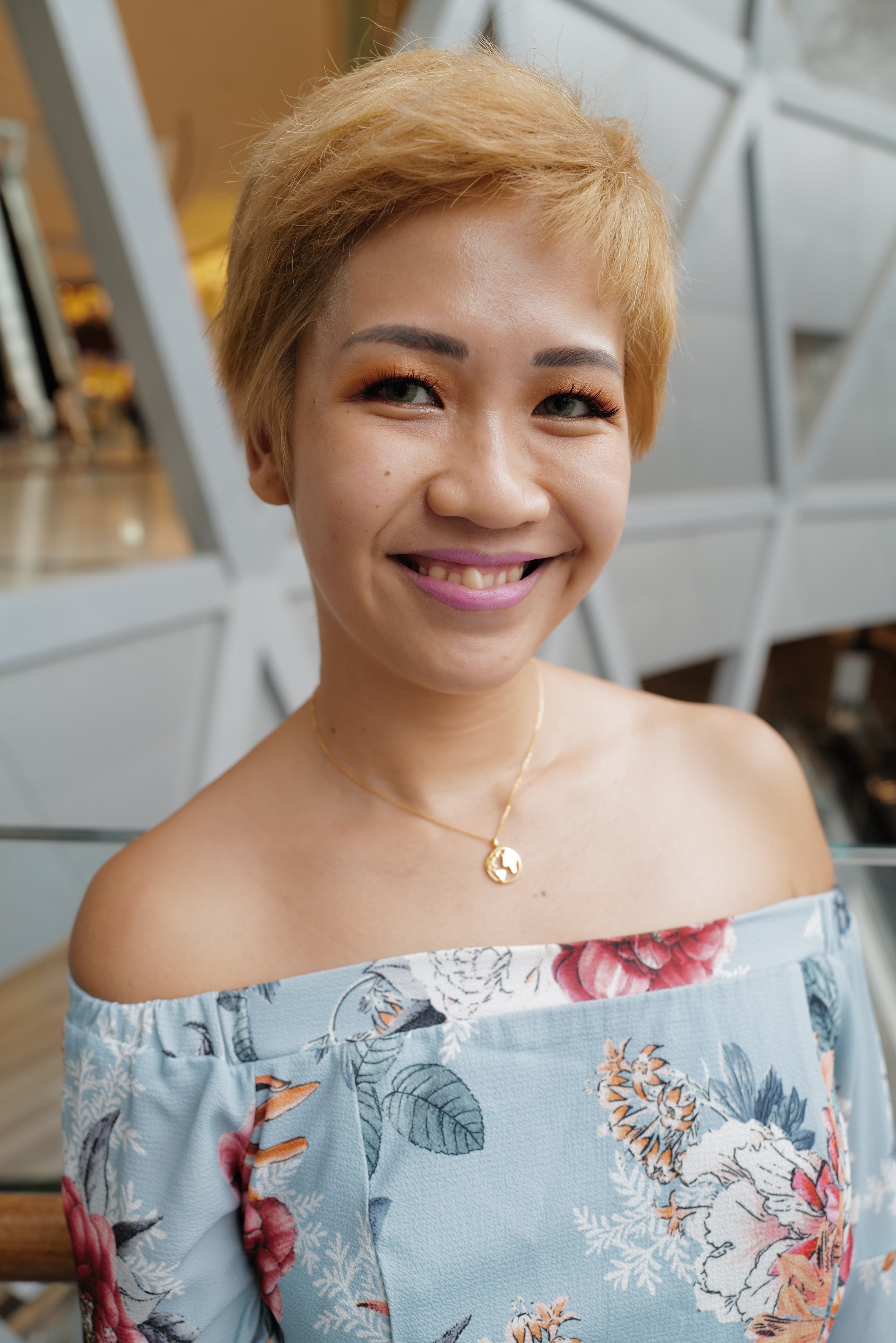 Janiqueel loves. She loves to dine, to drink, to travel, to primp, to rave, and to revel. She celebrates her life and believes in loving without boundaries, polyamorously. This philosophy informs her stylish lifestyle blog – janiqueel.com. Here, she highlights new products and services in Singapore and beyond through bouncy writing and vibrant graphics. Her premier subject, model, charmer, and squeeze is her toddling son known affectionately to readers as "Mr. C".