Janiqueel takes a look at EIGHT products built around PERFORMING INGREDIENTS, PATENTED SCIENCES, and POWERFUL RESULTS.
Age imprints more wrinkles in the mind than it does on the face. - Michel de Montaigne
Essential to any of the Perricone MD products, the "Three P's" are the building blocks for the formulation of serum, creams, and solutions meticulously designed to lessen the ramifications of ageing. Let's have a look at eight: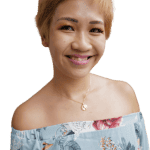 Janiqueel loves. Xe loves to dine, to drink, to travel, to primp, to rave, and to revel. Xe celebrates xem life and believes in loving without boundaries, polyamorously. This philosophy informs xem stylish lifestyle blog – janiqueel.com. Here, xe highlights new products and services in Singapore and beyond through bouncy writing and vibrant graphics. Xem premier subject, model, charmer, and squeeze is xem toddling child known affectionately to readers as "Mx. C".