Janiqueel looks at the # 1 British Skincare Brand
I regret taking such good care of my skin.Said no one ever
Dedicated to the wellness of the skin and body, Elemis is built around the Elemis Ethos: Pure Results - products are the result of testing and scientific proof. Sourced from Nature - "biological actives" from the earth and below it are blended into aromatic formulas, then used in Elemis skincare products. Scientific Innovation - developed from science and technology, Elemis gives high-performance results to the skin. Ever-Evolving - Committed to an on-going exploration of the relationship of humans to nature, Elemis changes and grows like nature itself.
Here's a look at a few of the premium products from Elemis:
Pro-Collagen Marine Oil
Formulated from "a trio of seaweeds - Padina Pavonica, Golden Seaweed and Roaring Water Kelp", Marine Oil is designed to hydrate and, thus, help soften wrinkles and lines. Because it is an oil, Pro-Collagen Marine Oil is easily applied to and absorbed by the skin leaving it soft and supple. Used in the morning and evening, it is an excellent complement to an Elemis moisturizer.
Pro-Collagen Marine Cream SPF 30
Another product from the sea, Marine Cream firms the skin using Padina Pavonica and anti-oxidant rich Ginkgo Biloba. These exotic-sounding ingredients are scientifically proven to reduce lines and wrinkles within 14 days with regular use.  With the addition of SPF sunblock, the cream is an ideal companion for outdoor activities or just walking to the office. "A perfect moisturizer under makeup."
Pro-collagen Advanced Eye Treatment
"Sourced from Nature", in this case, Padina Pavonica and Blue Flower Linseed with amino acids trap moisture in the skin to help soften and smooth over the effects of time and tide. Softly patted around eyes with the ring fingers, the Eye Treatment is an easy-to-use effective way to give extra attention to the thinnest skin of the body.
Dynamic Resurfacing Facial Wash
While exfoliating away dead skin cells, this facial wash encourages natural cell cycles. The result? Smoother, more vibrant skin with an even texture and colouration helping to eliminate spottiness and uneven skin tones. The natural healing properties of Moringa and White Truffle Poria Cocos help protect from environmental damage.
Revitalise-Me Hand and Body Lotion
While concentrating on the face, let us not to forget another place where the skin is most often exposed - the hands. Employing the power of nature once again, Elemis developed a hand and body lotion from aromatic oils of Sweet Orange, Lime and Neroli, Thyme, and Basil to revitalise. With this blend, you can be sure that the aromatic properties are significant. Smell fresh and inviting while doing the skin of your hands and body a favour.
Daily Defense Shield SPF 30
In our modern age where even continued cell phone and computer use can promote ageing, the Defence shield is a natural way to protect against the deleterious effects of life in the 21st Century. "Now there is evidence* to suggest that blue light from all the screens we're exposed to on a daily basis may cause long-term ageing as well." - Noella Gabriel, Elemis Co-founder. Slip the handing bottle into your bag, apply frequently, and face (pun intended) the world confident that you have done your best to keep that face strong and vibrant.
The Elemis Ethos underlies all of its products. Know that they are scientifically proven and sourced from nature promotes confidence and self-satisfaction as you venture into the world.
Shop all Elemis products on LOOKFANTASTIC here.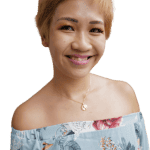 Janiqueel loves. Xe loves to dine, to drink, to travel, to primp, to rave, and to revel. Xe celebrates xem life and believes in loving without boundaries, polyamorously. This philosophy informs xem stylish lifestyle blog – janiqueel.com. Here, xe highlights new products and services in Singapore and beyond through bouncy writing and vibrant graphics. Xem premier subject, model, charmer, and squeeze is xem toddling child known affectionately to readers as "Mx. C".