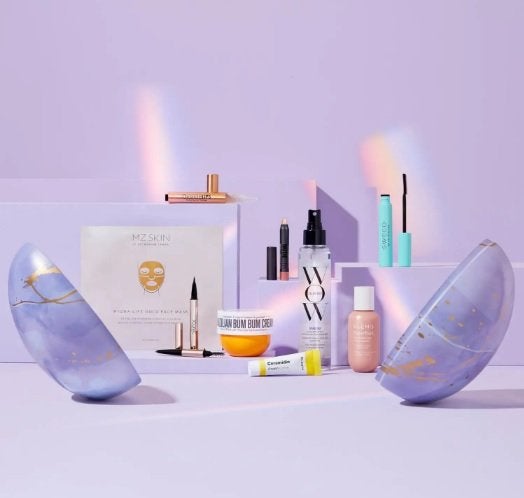 Our "better than chocolate" Beauty Egg from LOOKFANTASTIC "The Box" will introduce you to your new favorite cosmetics, haircare, and skincare products.Open the custom tin to find 9 products (7 FULL-SIZE) from companies like Color Wow, Sol de Janeiro, Elemis, and Sweed Beauty that are certain to put a spring in your step.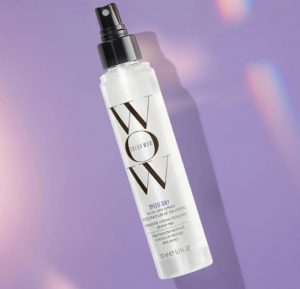 Color Wow Speed Dry 150ml (Full Size)
You might need a blow dry accelerating hair spray if drying your hair has begun to seem like an exhausting arm exercise. 30% less time is spent blow-drying with Color Wow's SPEED DRY blow-dry spray. Faster blow-drying is made safer by using hair spray.
Speed Dry is not like other blow dry products that eliminate extra water with alcohol. The hair dries rapidly without becoming dehydrated thanks to the use of a crystal-clear polymer by Color Wow experts. This polymer works like a shrink wrap to evaporate extra water.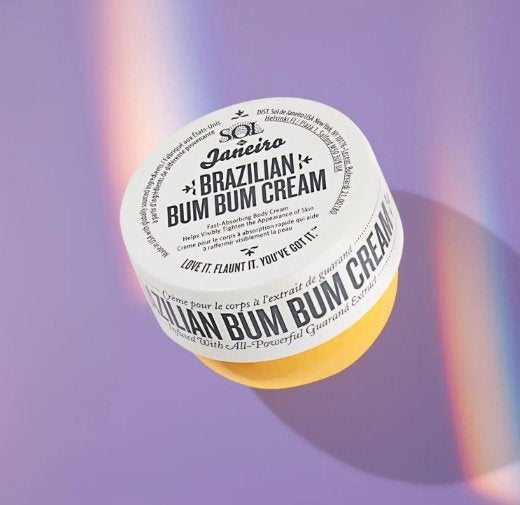 Sol De Janeiro Bum Bum Cream 75ml (Full Size)
The ultimate Brazilian Beauty Secret is Sol De Janeiro award-winning, decadently scented body cream. Guarana extract, which is highly strong and high in caffeine, helps to visibly smooth and tighten the appearance of your skin. Cupuaçu butter, which absorbs quickly and deeply into the skin to give important fatty acids, makes this incredibly hydrating cream an instant pleasure that will leave your skin feeling silky soft.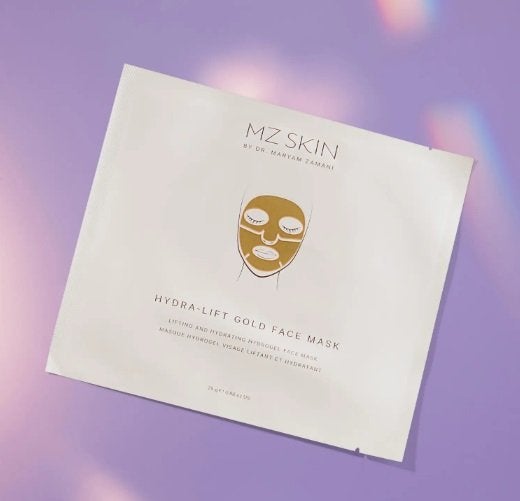 MZ Skin Hydra Lift Gold Mask (Full Size)
This rich face mask can revitalize skin that is lifeless and drab. containing a high concentration of gold nanoparticles, niacinamide, vitamin c, and collagen to tighten and plump the skin. Hydrates, moisturizes, and smoothes fine lines and wrinkles for a more youthful-looking complexion.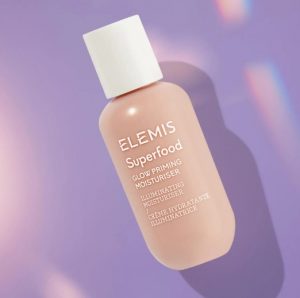 Elemis Superfood Glow Priming Moisturiser 60ml (Full Size)
The product hydrates the skin intensely while serving as a primer for cosmetics, a highlighter, and a daily moisturizer. Fermented green tea oil shields the skin's microbiota while kombucha and fermented ginger are combined to promote a radiant appearance. Light-catching and light-reflecting minerals help to provide that desired dewy look. Skin feels incredibly smooth to the touch, providing the ideal surface for applying makeup.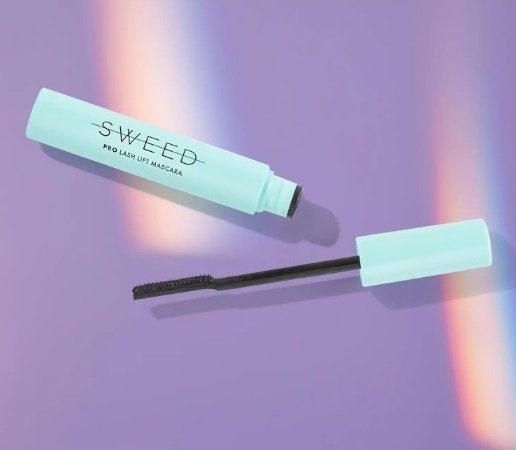 Sweed Mascara 8ml (Full Size)
A clean, cult-favorite mascara that lifts, lengthens, and separates hairs precisely. The first third of your lash roots are typically left bare by regular mascara brushes, but this ground-breaking narrow brush begins coating each individual lash from root to tip, giving it maximum definition and unreal volume.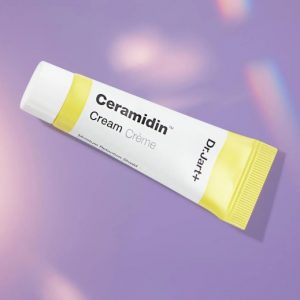 Dr Jart Ceramidin Cream 10ml
More active ingredients are added to this advanced dry skin treatment to boost the skin's hydration, bounce, and barrier strength. With the addition of vitamin-derived Panthenol for moisture and barrier reinforcement for water retention, the 5-Cera Complex has been increased by two to boost the skin's natural defenses. Dry skin is left feeling soft, hydrated, and supple after using this hydrating face cream.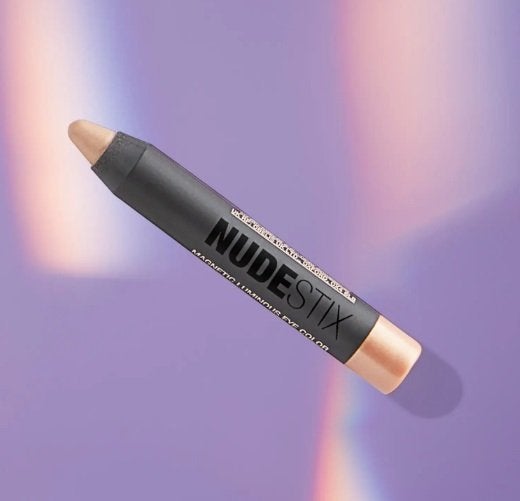 Nudestix Mini Magnetic Luminous Eye Colour in shade 'Dew Wap' 2.5g
MAGNETIC LUMINOUS Eye shadow is a 4-in-1 makeup pencil that can be used as an eyeshadow, eyelid primer, eyeliner pencil and cream highlighter pencil. Satin finish with vibrant color lasting up to 11 hours. Contains plenty of moisturizing ingredients like skin care.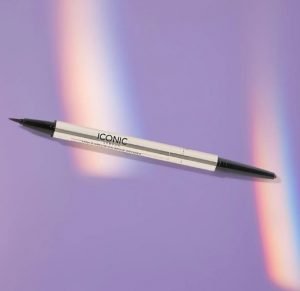 Iconic LDN Triple Precision Brow Definer (Full Size)
The three-in-one brow shaping tool, the Triple Precision Brow Definer combines a micro-brow liner, a slim-tip brow liner, and a brush tip - so you can achieve salon-beautiful brows. right at my fingertips… every day at home… .
To create fullness, shape an arch, or pluck your brows - the Triple Precision Brow Definer is the product for you. Micro eyebrow pencil is perfect for creating super soft fullness of brows while bogus eyebrow pencil to mimic natural looking brows.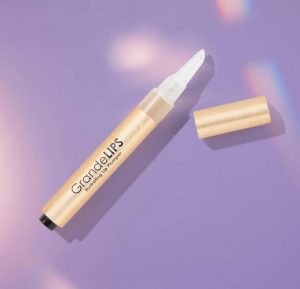 Grande Cosmetics Lip Plump (Full Size)
Hydrating Lip Plumper is a high-gloss, volumizing lip plumper, infused with a nourishing cocktail of Volulip™ and Hyaluronic Acid for instant, long-lasting results. This plumper instantly improves lip volume and moisturizes dry areas in 3-5 minutes.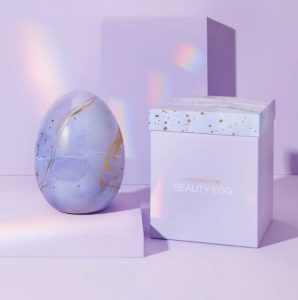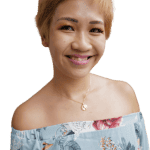 Janiqueel loves. Xe loves to dine, to drink, to travel, to primp, to rave, and to revel. Xe celebrates xem life and believes in loving without boundaries, polyamorously. This philosophy informs xem stylish lifestyle blog – janiqueel.com. Here, xe highlights new products and services in Singapore and beyond through bouncy writing and vibrant graphics. Xem premier subject, model, charmer, and squeeze is xem toddling child known affectionately to readers as "Mx. C".